Did you know you can buy un-roasted coffee beans (called green beans) and roast them yourself? It is quite gratifying to drink a cup of joe that you made. Sound intimidating? It's not. Grab your coffee and read on.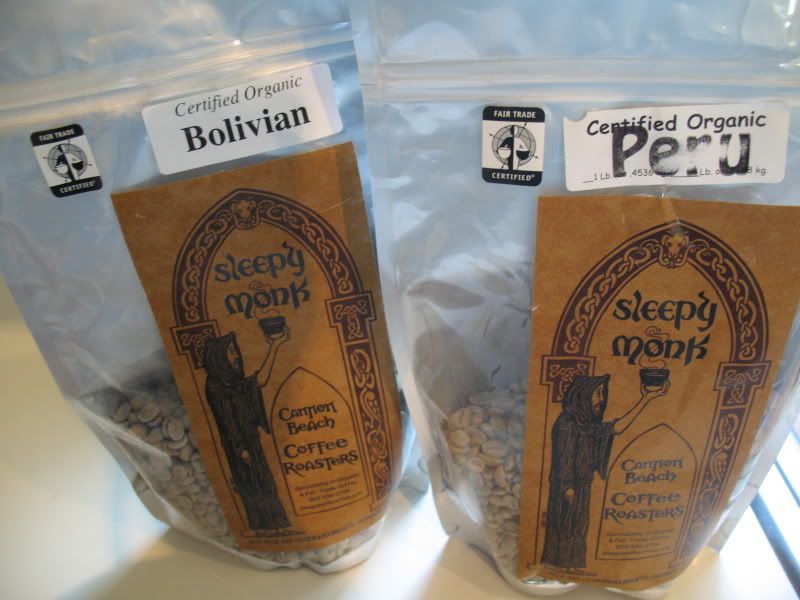 We bought our green beans at the
Sleepy Monk
in Cannon Beach, OR. They sell all organic and fair trade coffees. Wherever you find your beans, make sure they are also fair trade and organic. Then you can feel even
better
about your brew.
Here's the process, broken down into less than 10 easy steps:
1. Start by heating your jiffie-pop to 475F. You know, those things you use to make stove-top popcorn.
2. Add 8 oz green coffee beans to the jiffie, close the lid and begin stirring constantly.
3. Continue stirring, beans must be agitated constantly for an even roast.
4. In 4-7 min the beans will start to make crackling sounds. At this time, coffee smelling smoke will start to appear. If you have a fan hood, be sure to turn that on.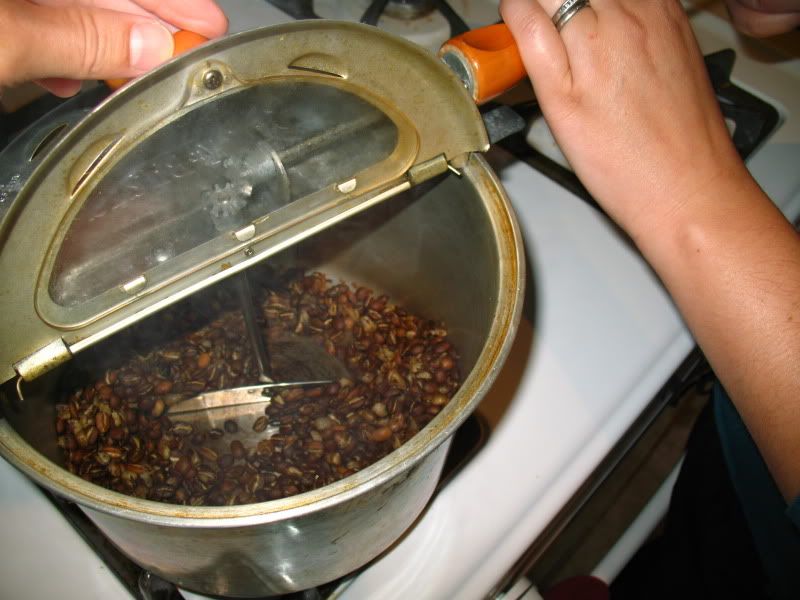 5. A minute after the first crack, check the beans' color, until they have reached the desired color.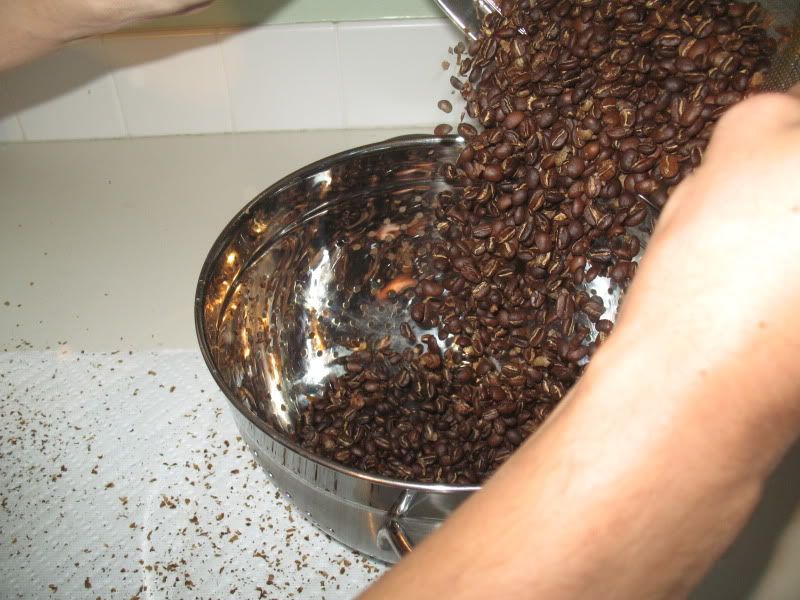 6. Once they are roasted to your satisfaction, remove from heat and pour into large metal colander to cool.
7. Toss or stir to remove excess chaff and speed the cooling process.
8. Lay the finished beans in a single layer to finish cooling.
9. Grind, brew, and revel in your fantasticness.
Leave me any questions you come across in the comments below.