Sunday's are planning days around our house. What's the coming week going to look like, what appointments do we have, what nights are we out, and the ever important: what's for dinner. So Sunday I plan the meals for the week. It saves not only time but money. With going grocery shopping once for the week, I'm able to consolidate and spend less.
I also try to coordinate meals so some ingredients overlap. I do have diet restrictions so you wont see many carbs or eggs. If they are in the recipe I modify them and if you have any questions as to how to modify please comment below!
Also, I'm including the link for the
Menu planner
you'll see here each week, as pictured below, but blank. She suggests getting it printed and framed so it becomes a dry erase weekly planner, brilliant! At the bottom of this page you'll find links to recipes where needed.
Here's to Monday's looking a little brighter.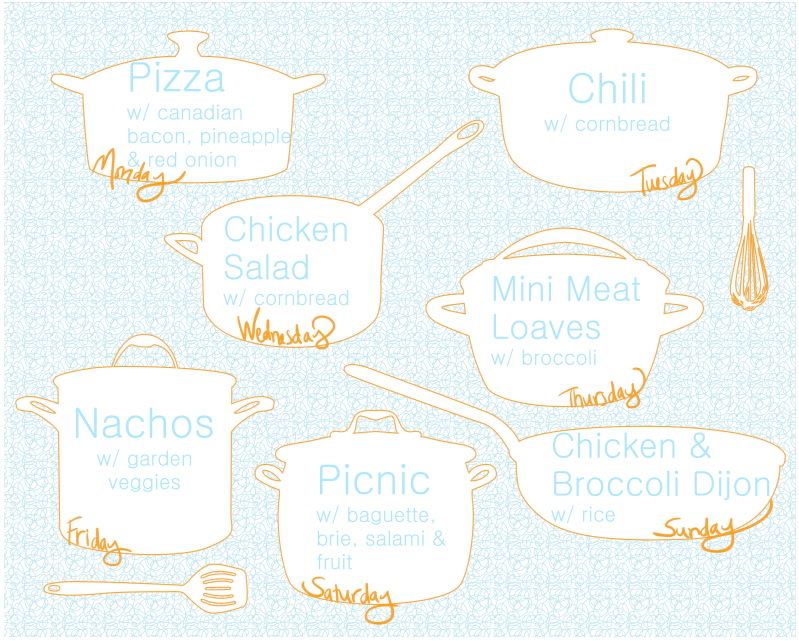 t, w, th, su