We love to travel. Like,
love
love to travel. The adventure. The spontaneity. The discovery. Having kids hasn't slowed us down either. They love it just as much (well, can't really speak for Sedae yet). Tayden's favorite game to play at home is driving his atv to the "hotel motel in Eugene". So cute.
It's been one year since Rich was promoted to
Regional Manager
for the state of Oregon (ya Rich!). So we (the kids and I) tag along when he travels around the state. Perfect right?!
This past week we were in Portland (with one night in Eugene) which is where we were last year when we found out about Rich's promotion. The first night we
Chang'd
it up, a favorite to hit every time we go to the city. We ate. Sedae slept.

On Friday, while Rich was in a conference all day, I did what's normal, find something to entertain the kids. Our first stop was to
Slappycakes
, a restaurant where you make your own pancakes at your table. Genius! Tayden did burn his fingers (
yes
, I warned him a gazillion times not to touch, but chocolate chips were involved). They were there with a burn pack in seconds. Screaming and crying aside, the 'cakes were delish! They have a gluten free batter that you seriously can't tell the difference.

From there we headed to the
Children's Museum
. What fun! We played for
five
hours and Tayden was still going strong. I was wiped. He face painted, molded with clay, lined up choo-choos, played in water world, Tinker Toy'd, and his favorite, dug with dump trucks. They even have a special room for the wee ones so Sedae was able to play too. Mostly though she just hung out with mom and inappropriately pooped everywhere.
That night found us with Rich in the
hotel lounge
with drinks and appetizers. Oh I have dreams of the fancy fries...
Pizza
delivered and
cupcakes
to top off the night. Food rules my world, don't judge.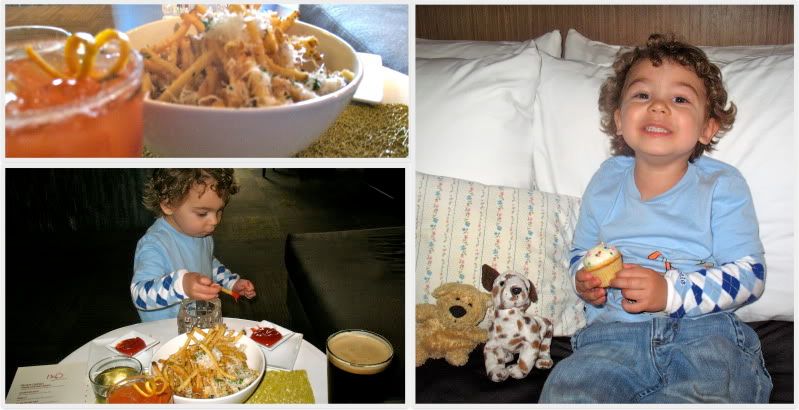 And who can leave Portland without a trip to
Voodoo Donuts
? Not us. They disintegrated quite fast.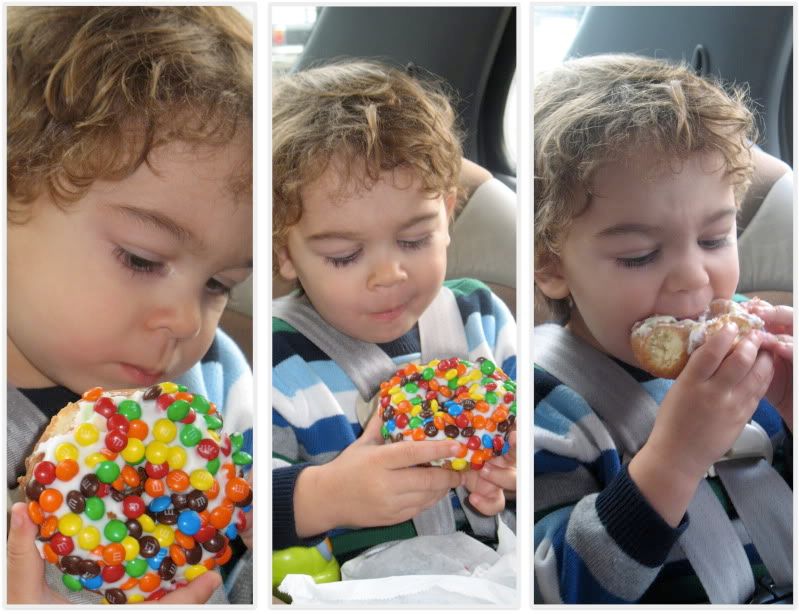 I haven't been that great on blogging about all our little trips we take, so here's a little glimpse of our past year. From a little kiddo, to eats, to pregnant, to two kiddos. All fun.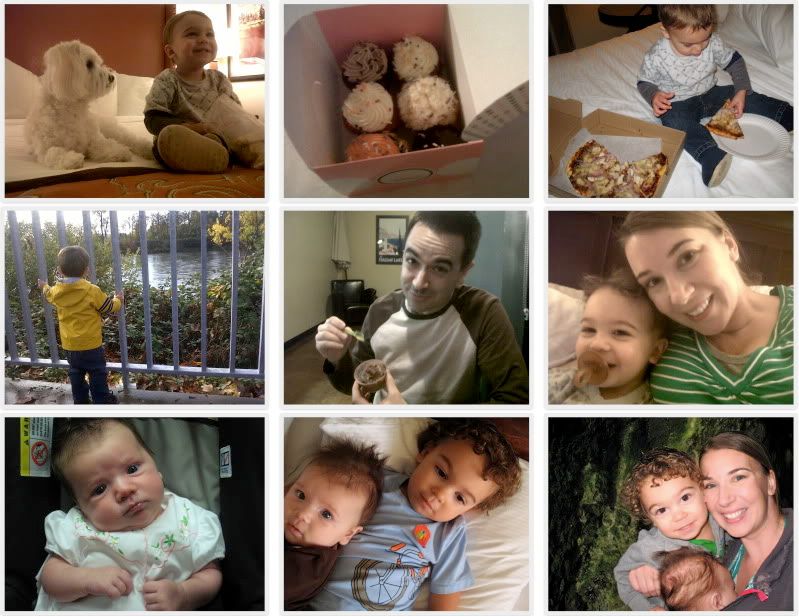 Here's a video of Tayden from one of the first trips to Eugene. It's crazy how small he was just one year ago: