It's been a pretty mellow couple of days catching up on much needed sleep and hanging out with some family we haven't seen in a while.
Today was spent like a normal Monday would have at home with grocery shopping and laundry but we threw in some summer fun at the end of the day.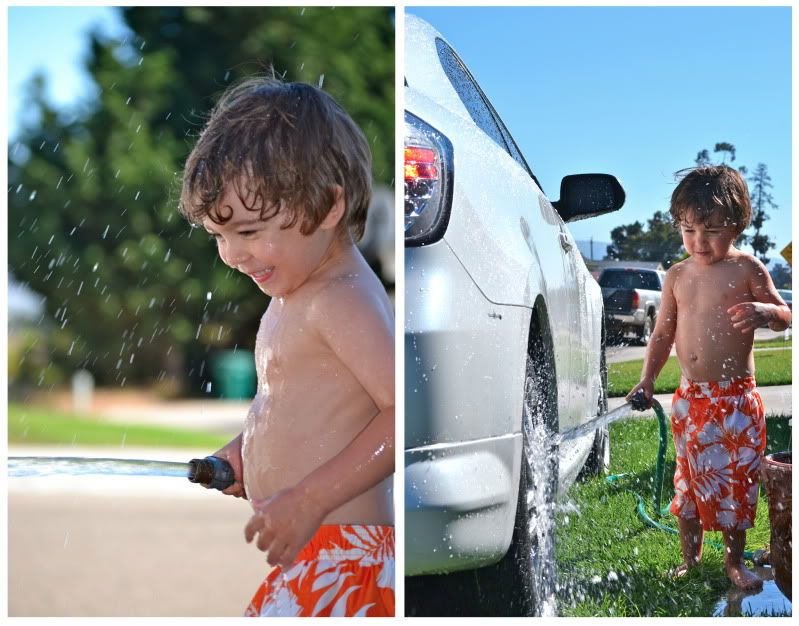 We washed Nanie's car which Tayden loved. But when he soon realized what power he wielded with that hose...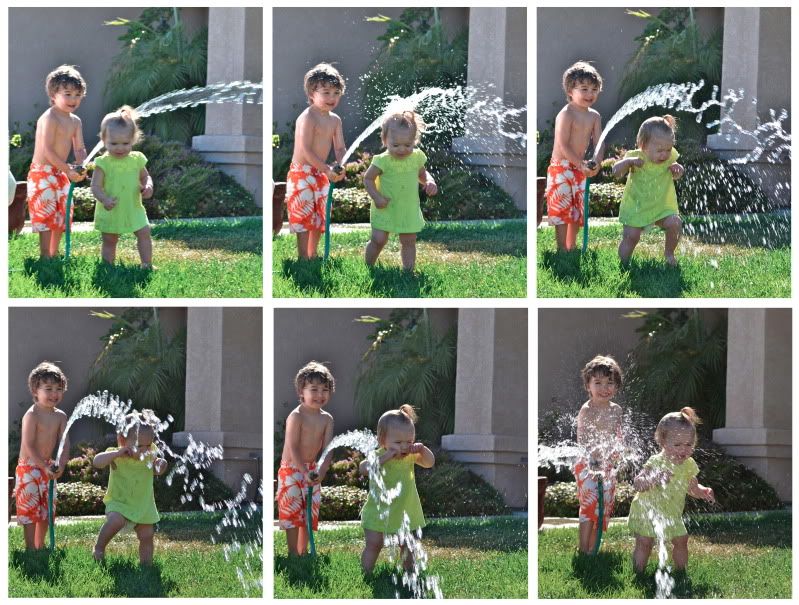 ...he loved that even more. Poor Sedae! Look at his face! He thinks it's hilarious! I guess that's siblings, huh?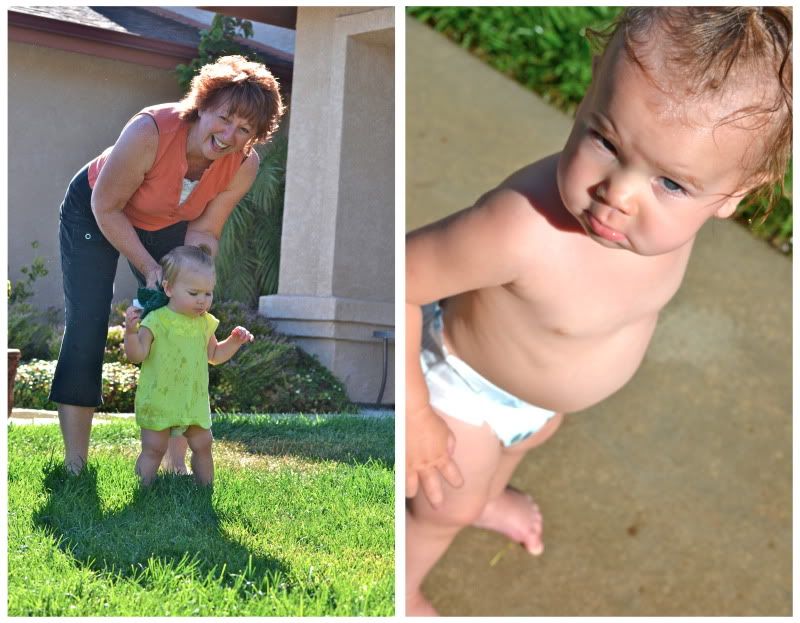 We couldn't stop laughing but Sedae was pissed. Ha ha!
She soon got over it and went on waving to all the neighbors.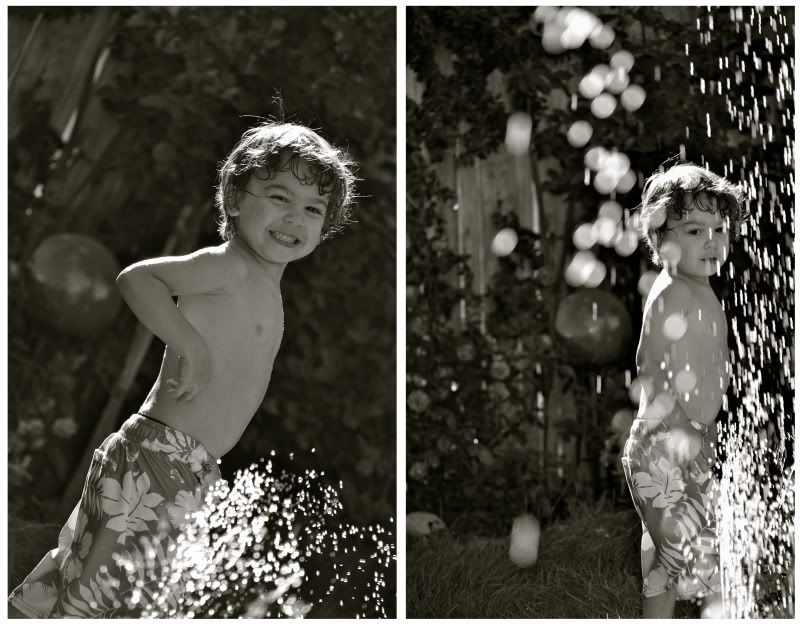 Then we played out back with the slip n' slide until the sun went down.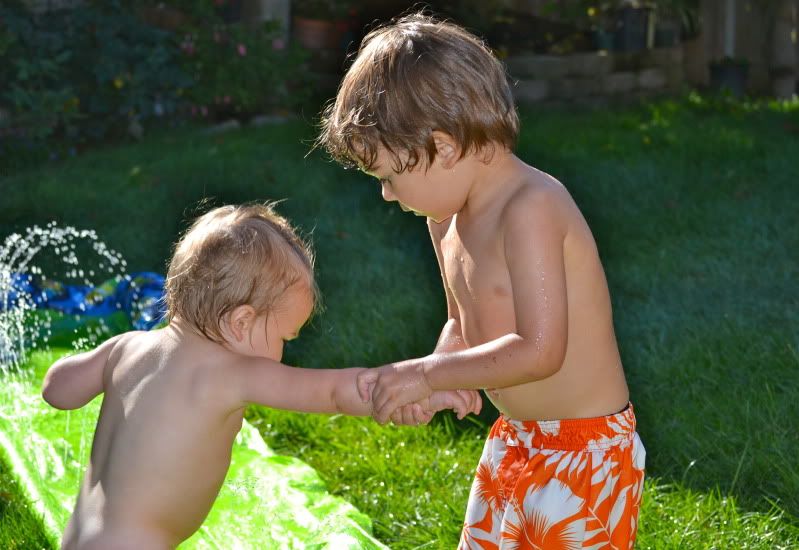 But not without Tayden dragging his sister in the water one last time.