If you, or your kids, have books that have been read so many times you start reciting them in your sleep, then this party is for you.
A book swap.
Simply assemble your guest list then pick an invite from below. Send instructions with the invitation to bring a book (or more) they'd like to swap.
Get your house festive with the decor ideas you see here and have a place for each guest to drop their books when they arrive.
Have time for guests to mingle or play while eating the delicious food-centered treats you've prepared.
Before everyone departs full and happy, let the swapping commence. Everyone leaves with as many new books as they brought.
The great thing about this party is a) everyone loves books b) everyone loves a party c) everyone leaves with new-to-them reads and no one has to buy more to get them d) you can do this again and again!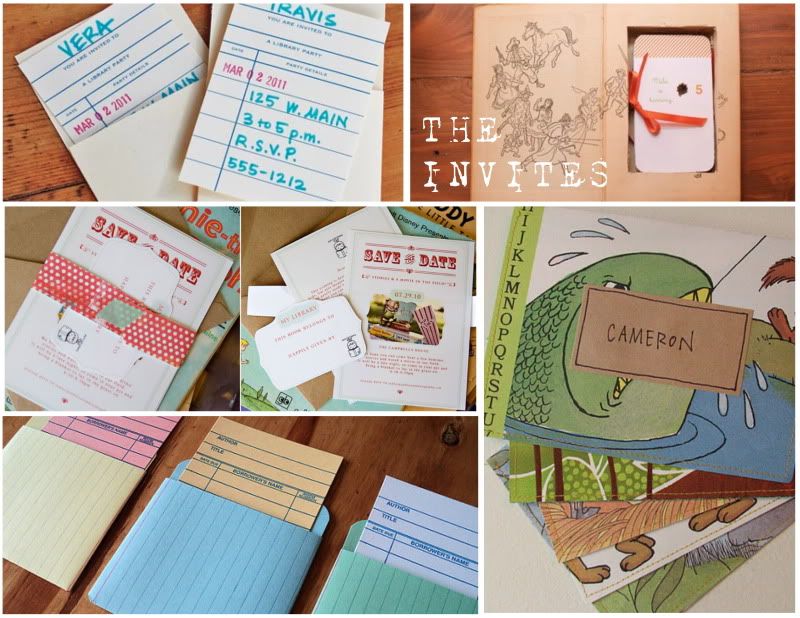 {free printable invite reminiscent of library check out cards of yore, cut out the center of an antique book and insert invite,
include bookplates with your invitations for kids to fill out and put into the book they're swapping,
order these index cards with bright envelopes, sew envelopes with pages from kids books}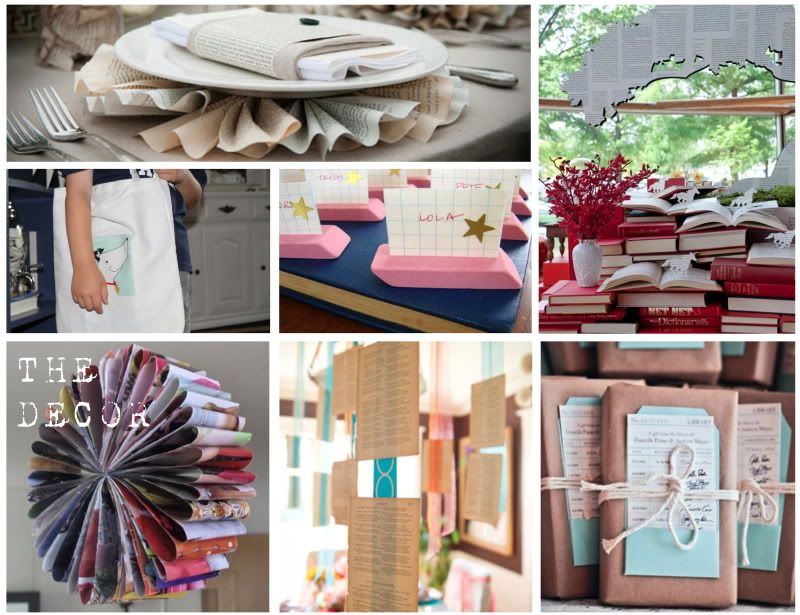 {use old book pages as table chargers, make book bags as favors, eraser placemarkers are a fun way to corral the kids to their seats,
create three dimensional art covered in book pages, easy to make hanging flowers using catalogs,
attach old book pages to coordinating ribbon and hang, use library index cards as a tag for favors}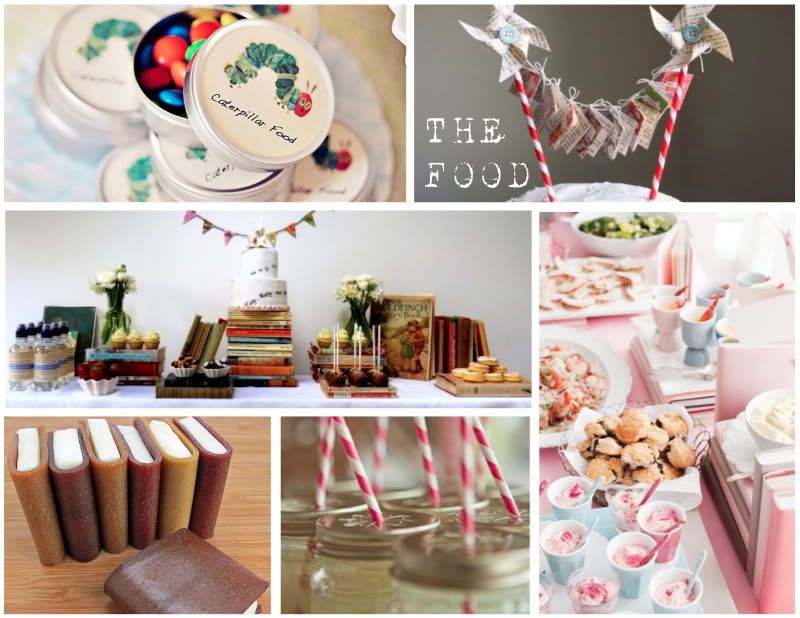 {have little tins of 'caterpillar food' akin to Carle's famous book, assemble a mini book cake banner, use stacks of books on your food table to create height and texture, make little edible books, festive paper straws help bring your party colors together,
a mother goose themed menu ties the party together in a pretty-little-bow}