We've all had those friends. Stuffed in nature. The quiet type. You know the kind. Those that are just like real friends.
Our three year old has just that friend. Or two. Or three.
But I digress. The one he's always loved and always talks about is Doggie Bo. So one day, searching for something to engage the kids' minds and creativity, I blurted out "Did you know Doggie Bo's birthday is on Friday?" thinking we could do something fun with that.
'
Crap
' I quickly thought, 'now he's going to demand a party for
all
his animals.'
But the can was already opened and he jumped all over that idea. He was so excited to plan a party, we went with it.
Each day we did a new task in order to be ready for the big party on Friday night (once Daddy was home from work).
So that Monday we wrote out a guest list and he made an invite to all of Doggie Bo's friends. (Do you love how Sedae is thought of last? Ah, brothers.)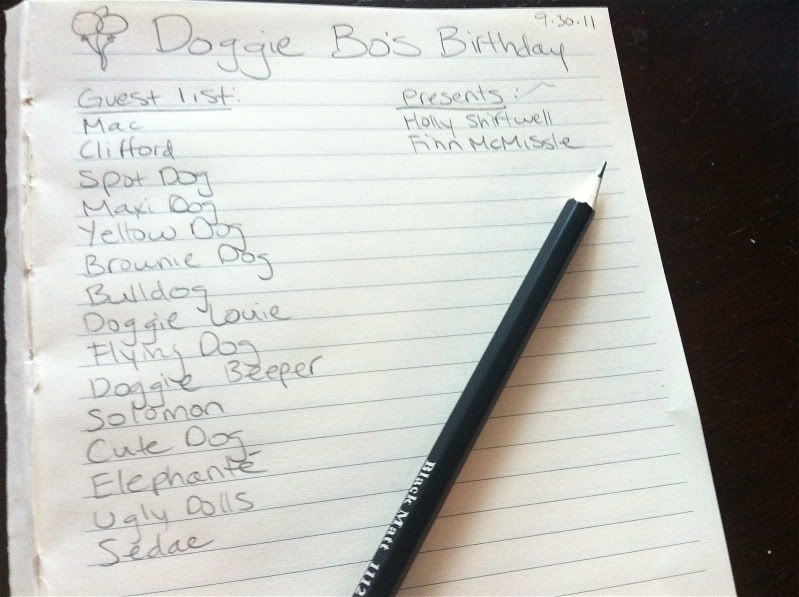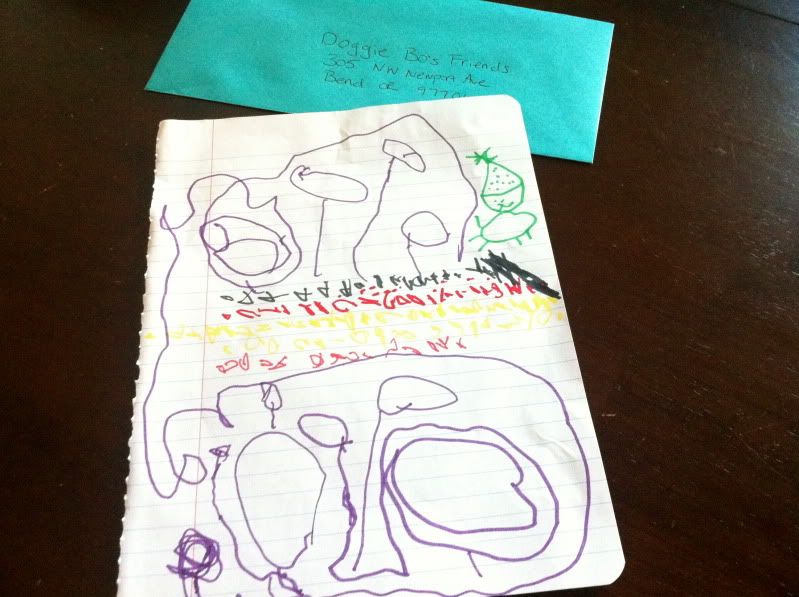 He wrote out all the party details like the time and date, then drew out what we'd be doing :)
Tuesday we had a lesson in mail delivery and dropped off the invite. We received the invitation the next day on Wednesday (our local mail is really fast) and he was
so
stoked.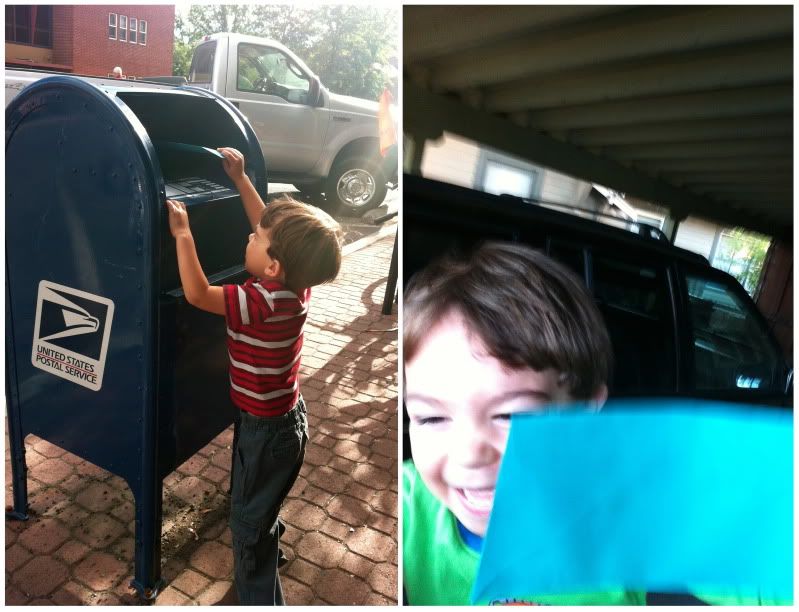 On Wednesday Tayden made Doggie Bo a party hat. Because no good birthday would be complete without it.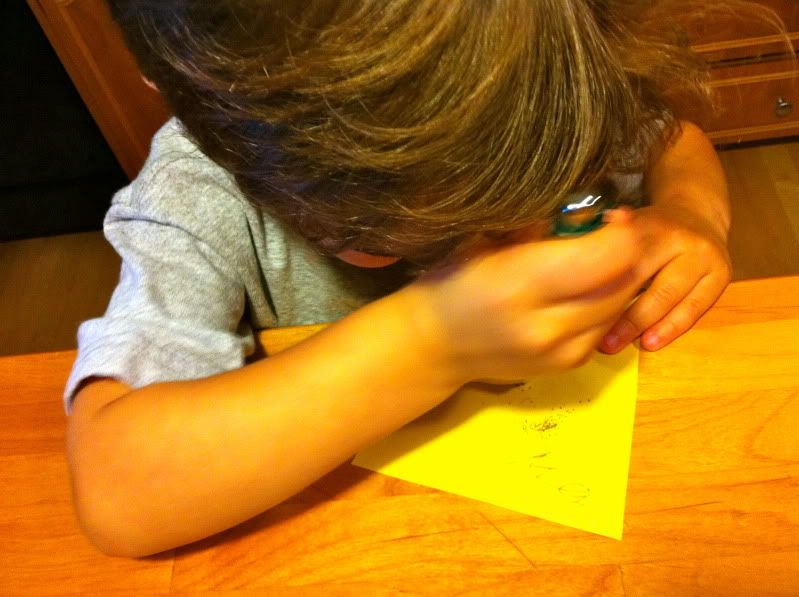 Thursday was baking day. And both were in on it, and of course beyond hyped about the forthcoming party. I just loved how excited they got about something that could seem so trivial. Cupcakes were made and decorated. A special one just for the dog-of-the-hour with red icing that read "Happy Birthday" of course.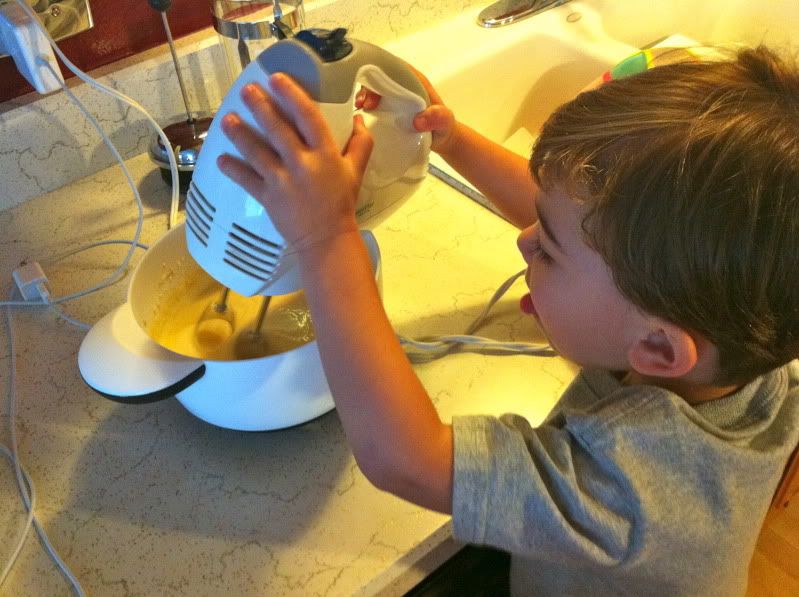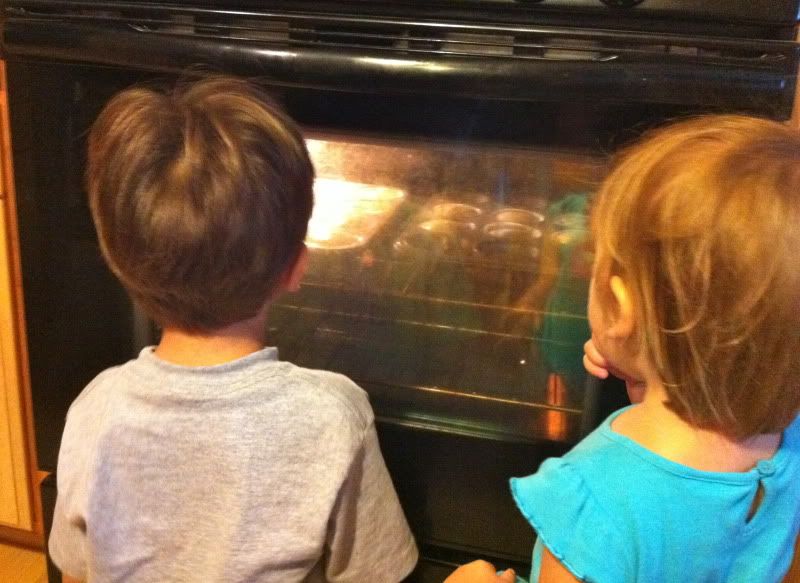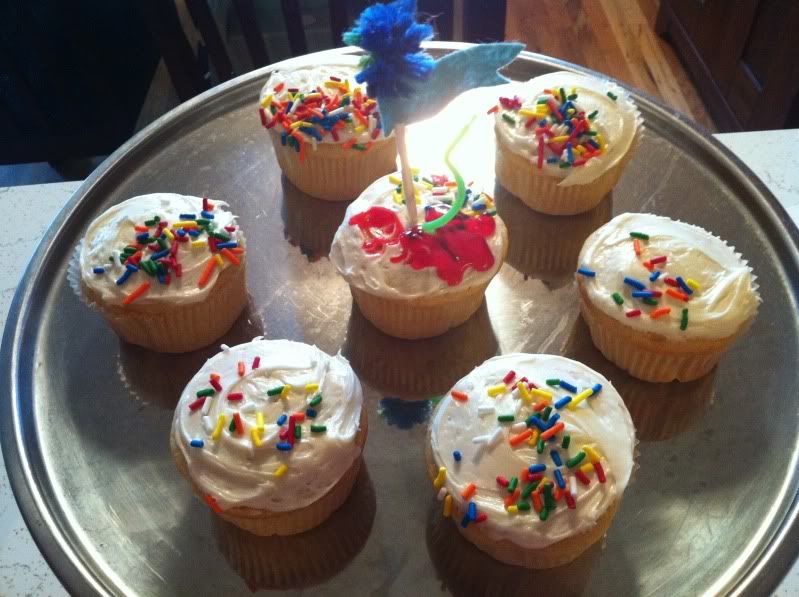 Friday morning arrived and it was like the royal wedding with play-by-play announcements on Doggie Bo's every movement on his very special day.
That evening the festivities began with Tayden arranging all the invitees on the couch to get the best view.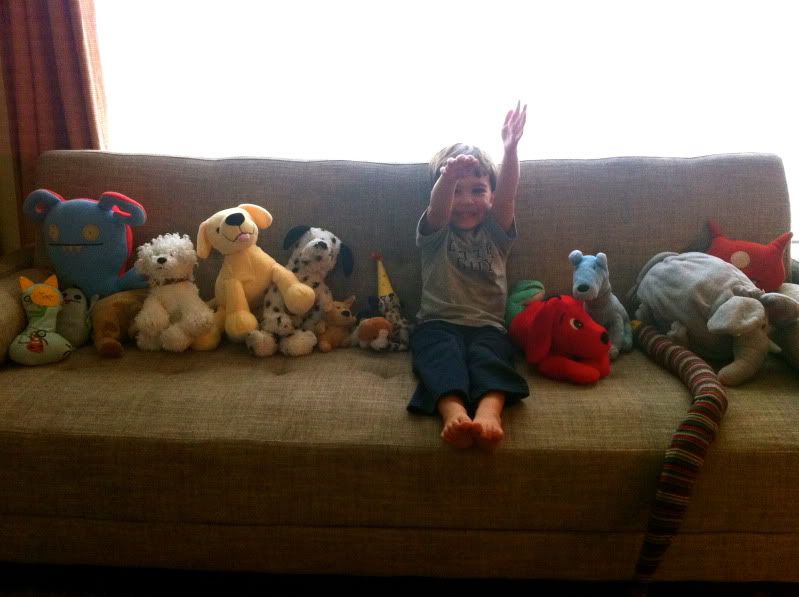 We treated this as a real birthday party because to a kid, this
is
real.
We set out the presents and cupcakes and then had Tayden help him open his gifts. Little Sedae had one thing on her mind: how to get those cupcakes in her mouth. She didn't take her eyes off them the entire time.
So we sang, (which Sedae thought was for her) blew out the candle, and moved on to the best part. Eating said cupcakes.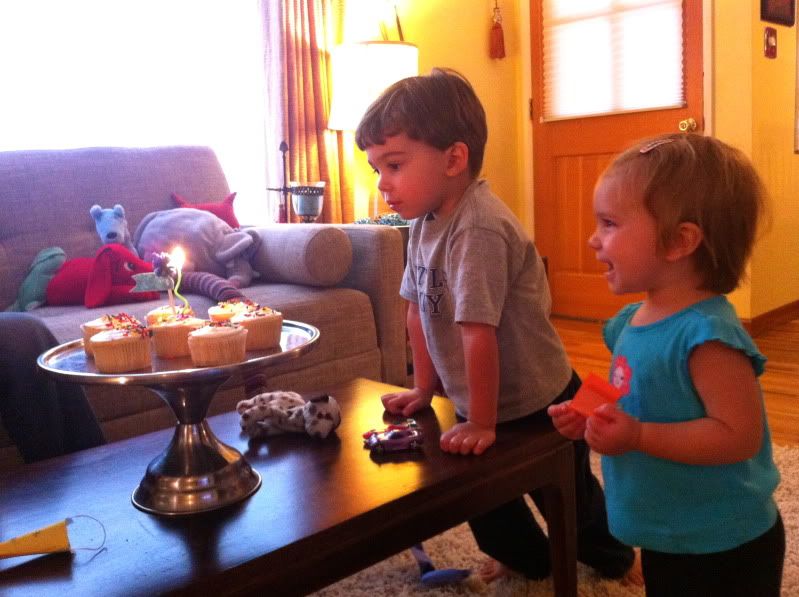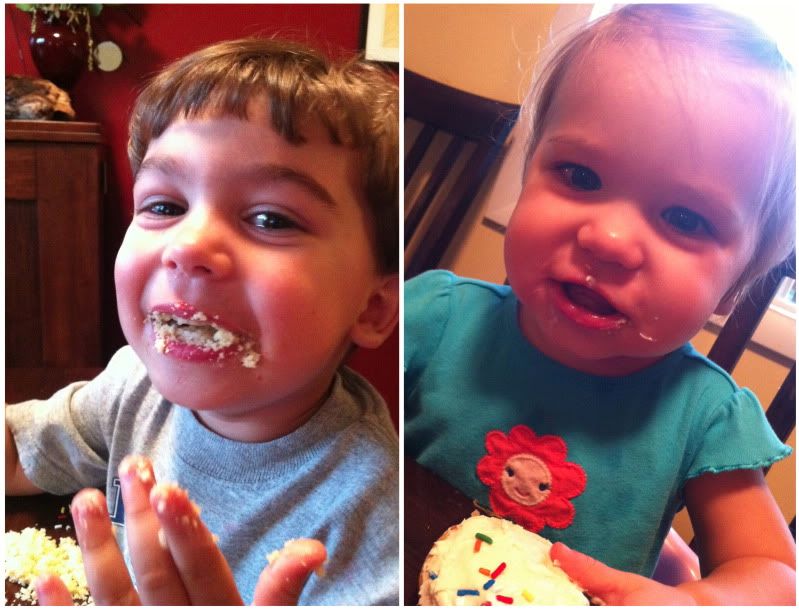 And Doggie Bo got his cupcake (which Tayden ate for him).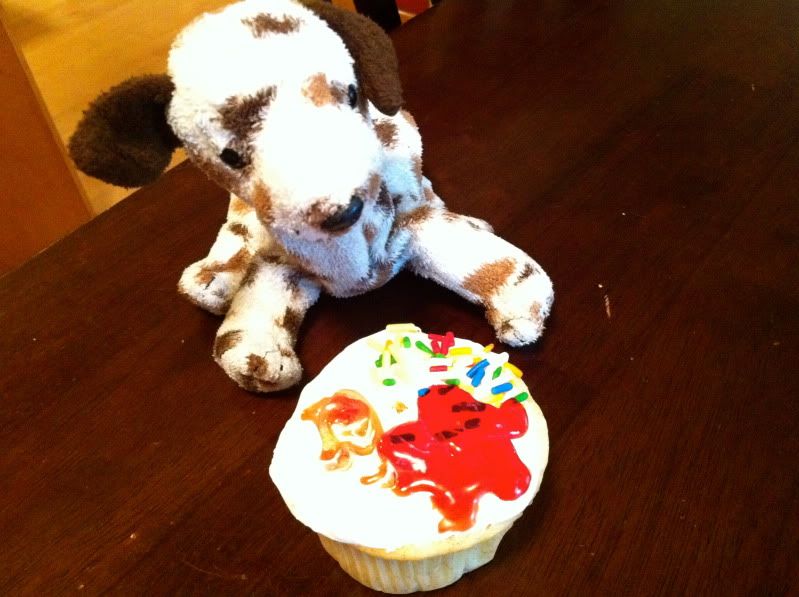 I've gotten a few hey mom, when is so-and-so's birthday's but for the most part, he still talks about how cool Doggie Bo's party was and he'll make up his own mini parties for us or his animals, all on his own. I think we'll be sure to celebrate ol' Bo's birthday every year.