It's a simple premise: invite guests, each guest brings 2 dozen of their home baked cookies, you set one dozen out, and one dozen aside for everyone to take home, eat, drink, be merry and bright.
Just the simple act of adding cookies and champagne together, makes for one magical day of friends enjoying the Christmas season.
And one of these years, I'm going to have one...
Here's what mine will look like.
And if you beat me to it, two things: I better be invited and here's the invite to send. (click image below)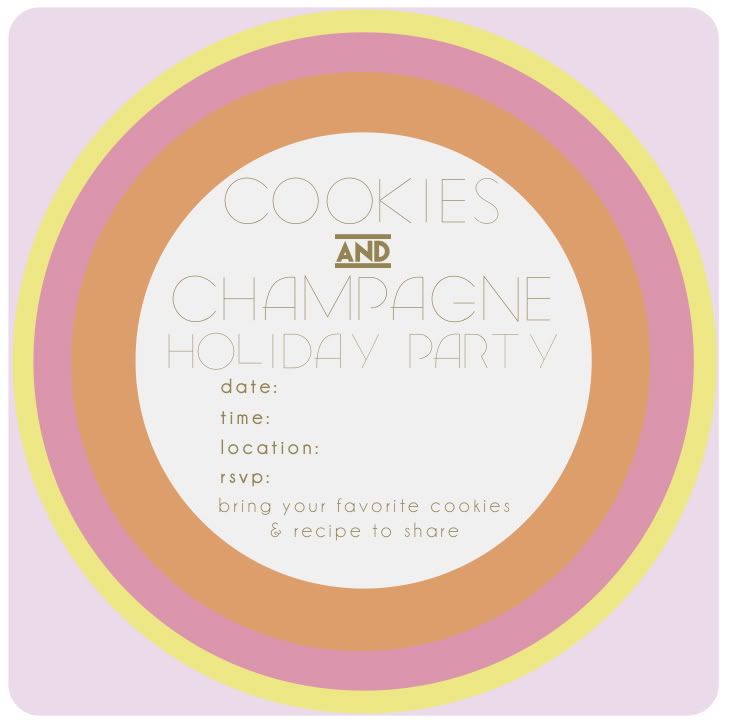 This perfectly updated girly color palette will draw everyone in. Focus on pink and gold, and throw in some yellow and orange. How fun, right?!

Scroll through the pictures below for more party details. Cheers!