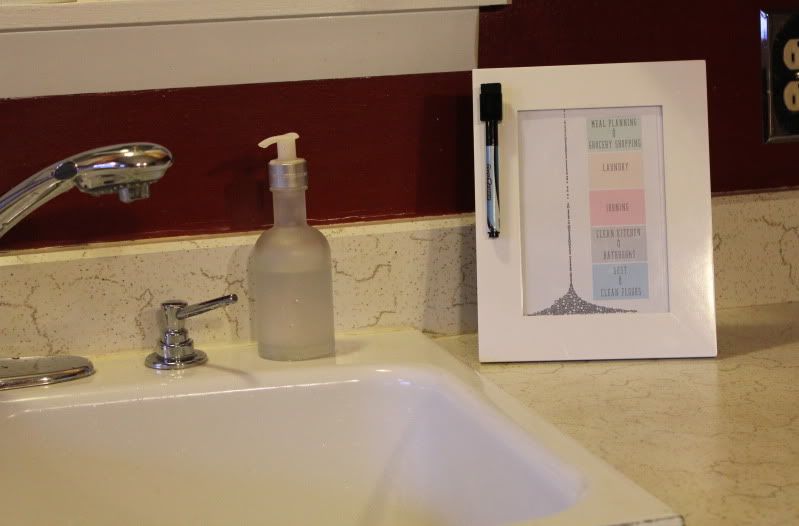 One of my
goals this year
is to keep up with cleaning the house. It seems that once the weekend rolls around, the last thing I want to do is break away from quality time with my family and go scrub a toilet.
So how do you eat an elephant?
One dirty rag a day.
Truthfully, I started doing a chore a day a year ago, but as life, and my days got busy, I faltered, and my house suffered. And as much as I loathe dusting, the dust bothered me more.
So I picked it back up a couple weeks ago and let me tell you, the weeks get easier, more streamlined, and the chores become second nature (and things don't get as dirty!).
I made this chart to remind me of how I have the weekly tasks broken down. If you click on the image below, you can download a copy too. They're listed how I structure my week, Monday's at top, Friday at bottom (yup, that's right, you get the entire weekend off) but didn't want to list the certain day in case that doesn't fit how
you'd
want to structure your week.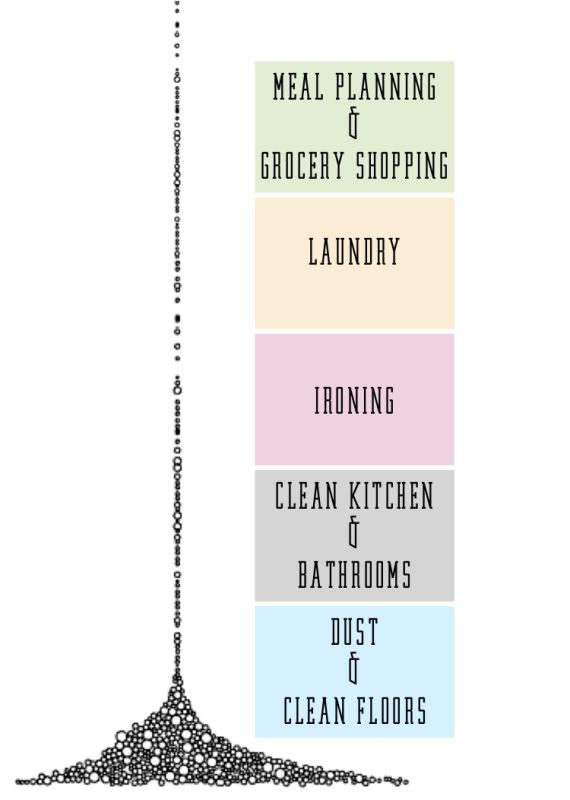 The best way to stay motivated is to print this out (it's a 5x7 print), stick it in a frame, and put somewhere you'll see it everyday (by the kitchen sink?). Velcro a dry erase marker to the side of your frame and as you finish your chore for the day, mark a big ol' X across it. Oh the satisfaction in checking things off a list!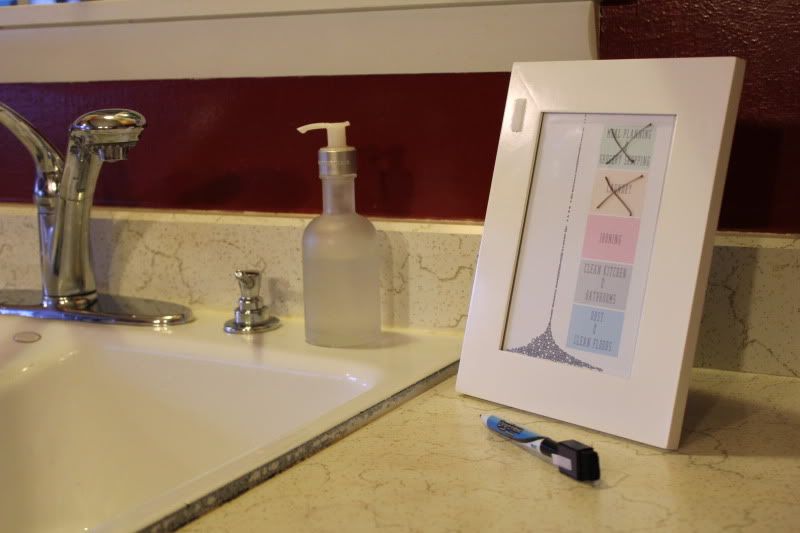 Now excuse me, my iron is calling my name (save me).