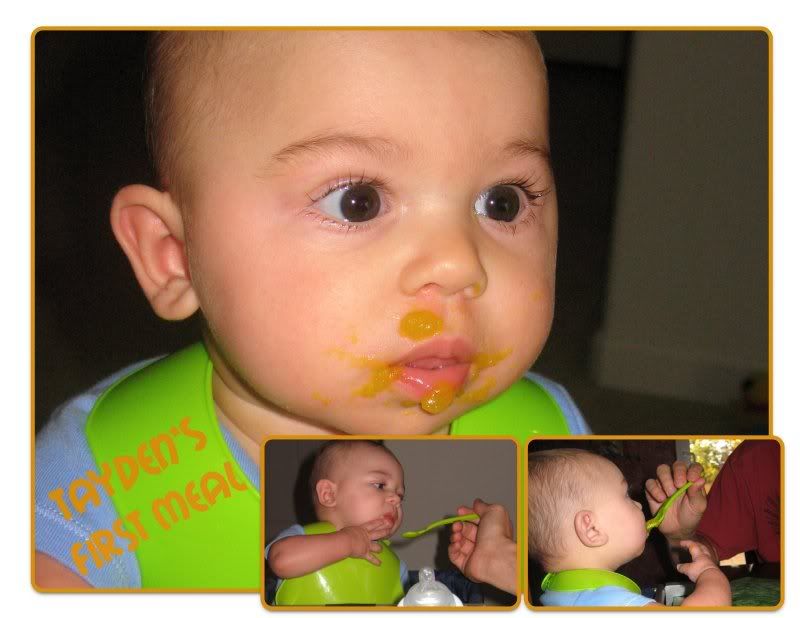 This boy was ready to EAT! We tried out some pureed pumpkin from the garden as his first food. He loved it and cried when it was all gone. He got most of it in his mouth...small triumphs. Think we'll do green beans next week, since he already chomps on the frozen ones, also from the garden. Thank goodness his dad is such a good gardener!
We're going (to attempt) to make all of his food. Found some really
great recipes
online and a
great book
to read.
His sleep is also getting better, thank goodness!!!