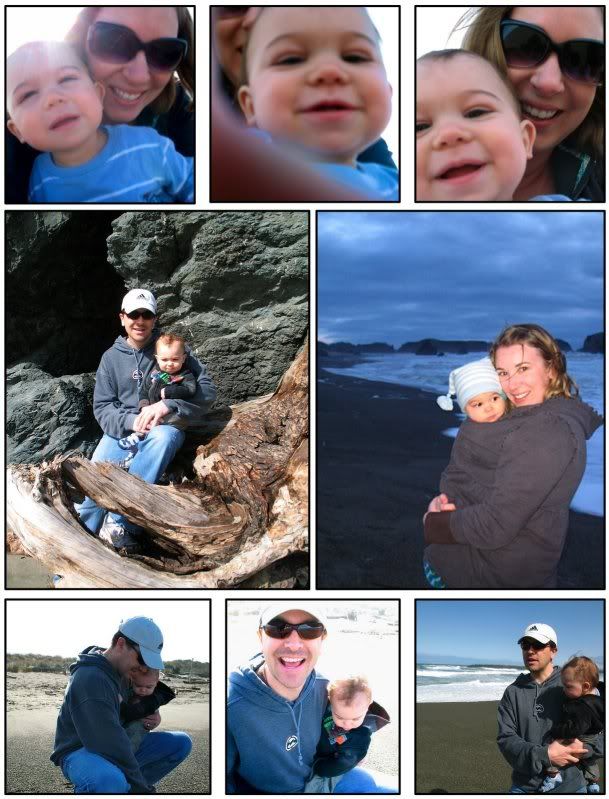 Sunday was an eventful day for us. It started with Tayden's dedication at
church
. We left right after, in the snow and rain, and headed over to the Oregon coast. Christen's cousins have a beach house in Bandon they so graciously let family and friends use. They completely gutted and re-furbished this charming A-frame home on the beach. It was perfect.
We were only able to stay a couple of days, but it was worth it. Except for the overnight
Xavier trip
, we haven't been on a vacation since before Tay was born! Yeah, that's way too long for us.
We went with $10 in our pocket, so we found cheap and resourceful things to do. Did a lot of walking on the beach, finding elephant seals and sea lions, looked for grey whales, walked around downtown, cooked a lot of amazing food, watched Max run and run and run, found tide pools and lighthouses, went on a hike, watched Tay rediscover sand and rocks, built fires and enjoyed wine. We're planning a week out there this summer--when it's warmer and the kiddo can really enjoy the beach more!