Spring is a busy time of year in our family with birthdays and anniversaries left and right! On that list? Rich's 34th. We had an impromptu celebration the night of and
finally
after years of begging, his wonderful wife (wink, wink) got him the beer brewing kit he's always wanted.
On Friday we left the kiddo with the Aunts and spent a day together. We went snowshoeing with our good friend
James
aka Tour Guide Extraordinaire. He works at
Wanderlust Tours
leading guided tours and does photography tours on the side. Needless to say, we learned how to survive if we found ourselves amidst an episode of Man vs. Wild gone awry. Learning to snowshoe was an ultimate blast, especially learning to slide down the mountain in them. Note to self for future: It's not supposed to be done sliding on your butt.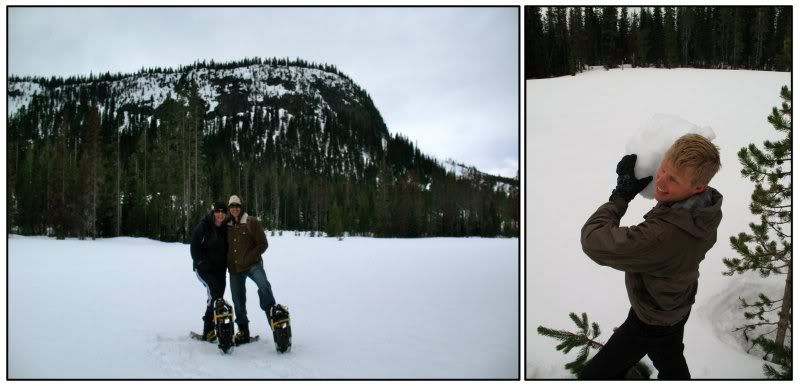 From there we spent the evening at
McMenamins
soaking in their turkish spa and ate dinner and watched a movie in their theater. We also hit up the First Friday Art Walk in downtown and a Tour du Chocolate where we gorged ourselves on chocolate from professional chocolatiers. Yeah, it was a good day. Look forward to a future posting once the brewmasters first batch is done!