It's been a couple weeks but here's a look at how the shower for my nephew turned out.
The monkey cupcakes were super fun and easy to make. And just looked darn cute! Did green eyes for the regular ones and yellow for the gluten and dairy free.
We had the boys "test" out the monkey cupcakes, you know, just to make sure they were ok. Got the green light from them.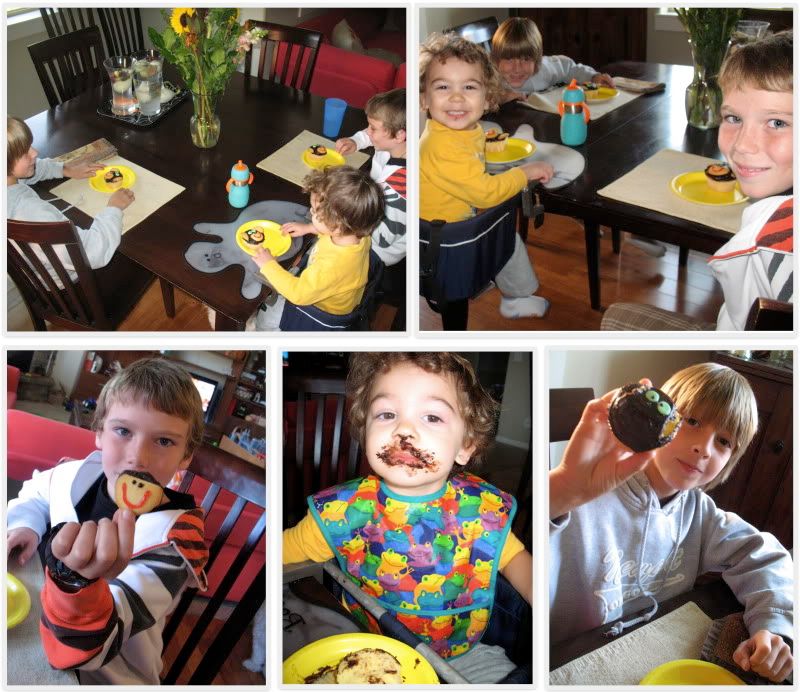 The rest of the food turned out good too. The table was yellow, green, blue and white. We had candy coated marshmallow pops, monkey chow, chips and guacamole, assorted fruit and veggies, and ice cream punch. The big hit were the oatmeal banana breakfast cookies. I'll post the recipe below. It's ridiculous how easy they are.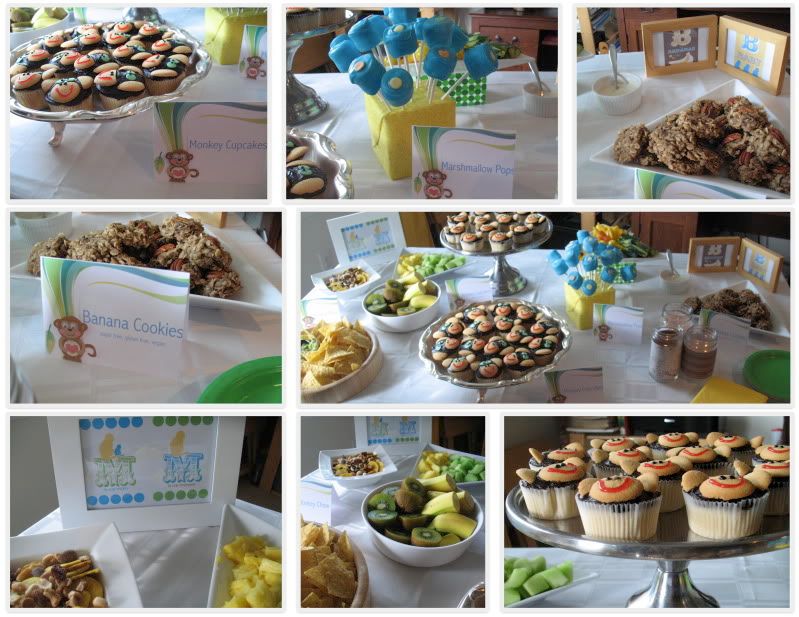 Bek got a lot of really cute monkey gifts, and some essentials too :)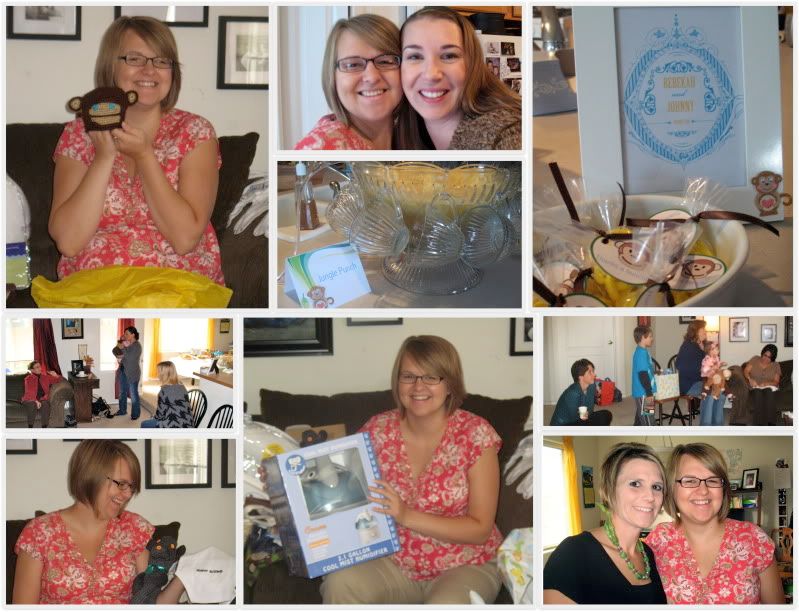 I'm not a big one on games so we each decorated a onsie for Johnny. It was fun to see what everyone came up with.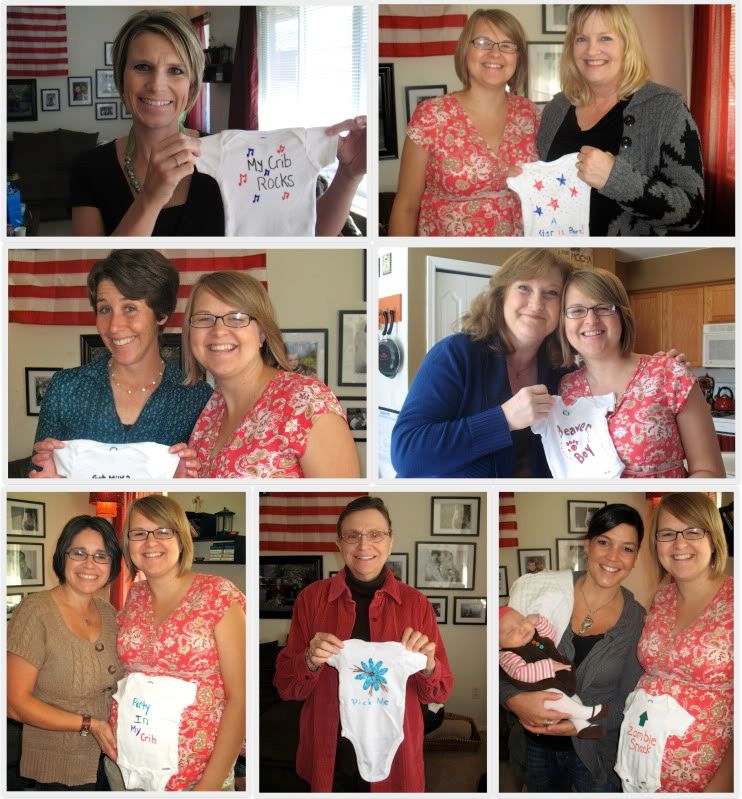 Thank you to all the ladies that came to support and celebrate with us!
Banana Oatmeal Cookies
(these are sugar, gluten, dairy and egg free!)
3 medium bananas, mashed
1/3 cup oil
1 teaspoon vanilla
2 cups gluten free rolled oats
(a friend added peanut butter and loved it too!)
Whole pecans (optional)
Preheat oven to 350. Combine bananas, oil and vanilla. Stir in oats. Drop by tablespoons onto greased cookie sheet. Press pecan onto top to flatten. Bake 10-12 minutes until golden brown. Makes 24 servings.