While
some
people I know have already put
away
their fall decor to make way for Christmas (you can't hide, you know who you are), I am still addicted to making the Thanksgiving party we have coming up, look complete.
I went and picked up some paint chips that coordinate with this years Thanksgiving color scheme and thought I'd see what I could come up with for easy, free decorations.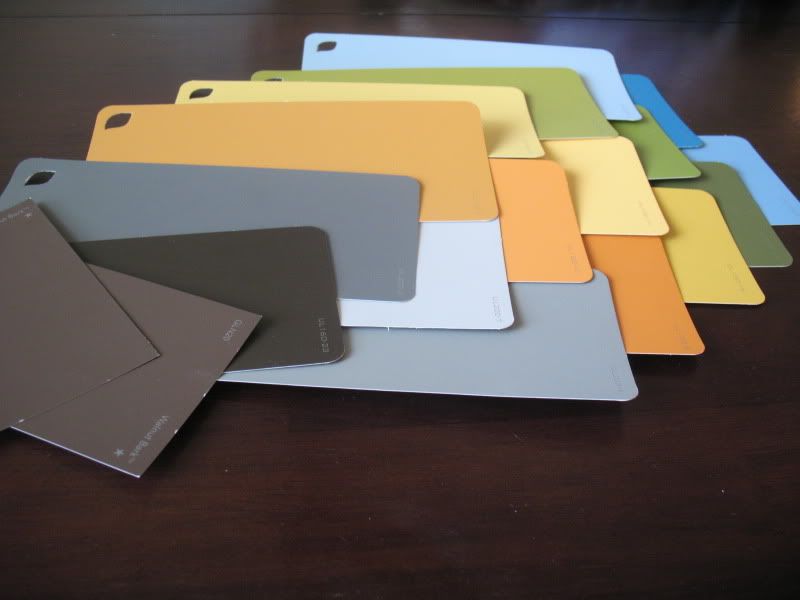 I started with a fun little tree to frame.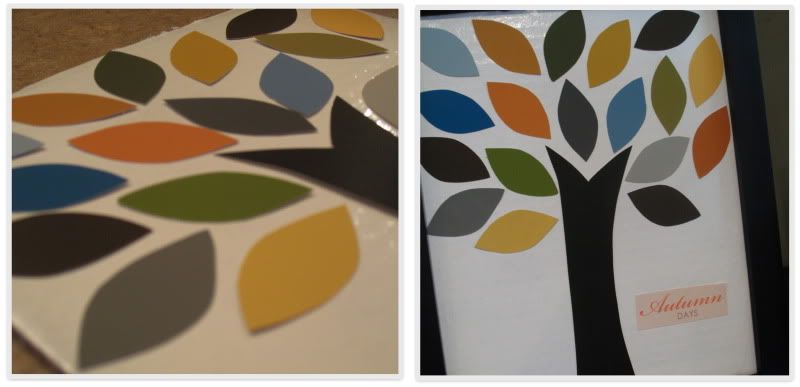 I spray painted a piece of cardboard white, cut out a trunk and some leaves, glued them, stuck it in an 8x10 frame and voilà!
I had so much left over that I made this little banner to adorn our fireplace. I used the free printables I stumbled onto over at
it is what it is
, used some turkey cutouts I've hung onto for eons, grommeted away, strung together and here's the final product.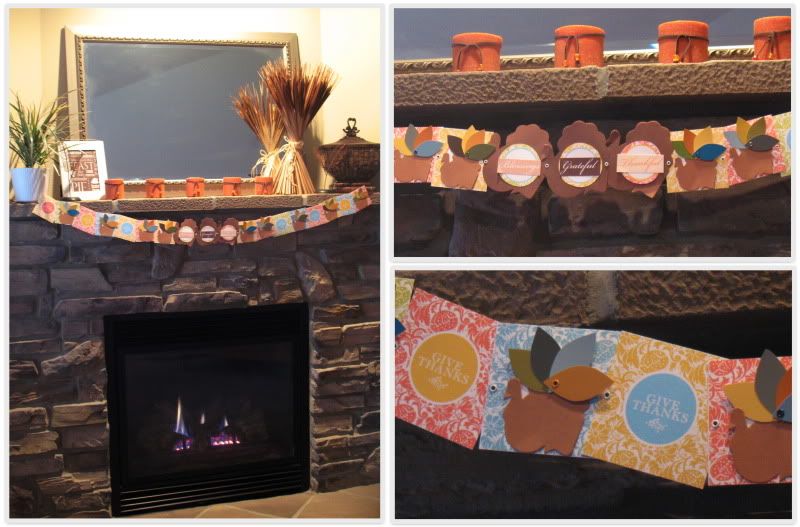 Cute, fun, used up a bunch of stuff I had lying around and did it all for free! Now my decorations are complete. I'm off to finalize the menu...