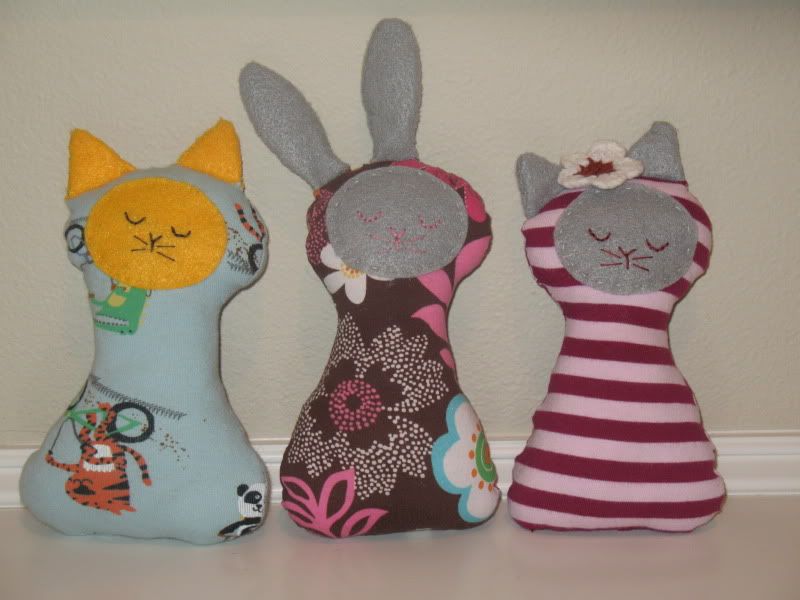 Made these little cuties from the pattern download at
Chez Beeper Bebe
. Tayden said he wanted the kitty, then picked the bunny for Sedae. (The striped peach is for a friends kiddo. Even made a duplicate bunny for another friend.) Instead of making them out of cashmere (which I didn't have on hand :) ) I used clothes of theirs they've outgrown. Thought that was more resourceful than buying new fabric. And it reminds me of outfits they wore when they were smaller.
I filled each one with a hand-sewn packet of lavender and chamomile.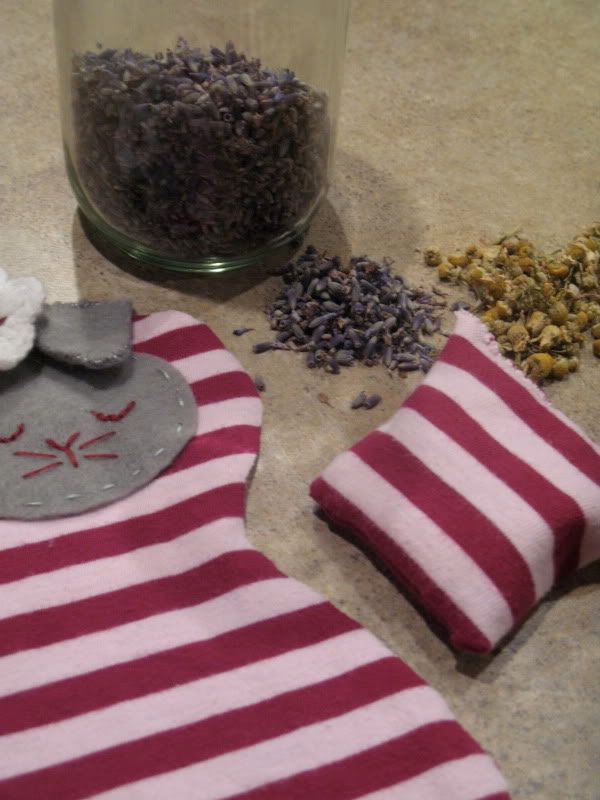 Sedae can't stuff hers in her mouth enough. While Tayden smells his incessantly and served as a good comfort when the eyebrow incident happened.
They super great and pretty straight forward. Try one out!