Happy St. Patrick's day!
I made a treat bag for my man to let him know I was thinking of him. So I thought I'd share with you too.
What you'll need:
Cellophane bags (or plastic baggies)
Rainbow sour licorice strips
Chocolate coins
Printed sheet of labels
(on cardstock)*
Stapler
Fill bag with rainbow strips and a few coins. Staple shut. Cut out circle labels and also staple onto bag. Easy 5 minute project that will leave a lasting impression!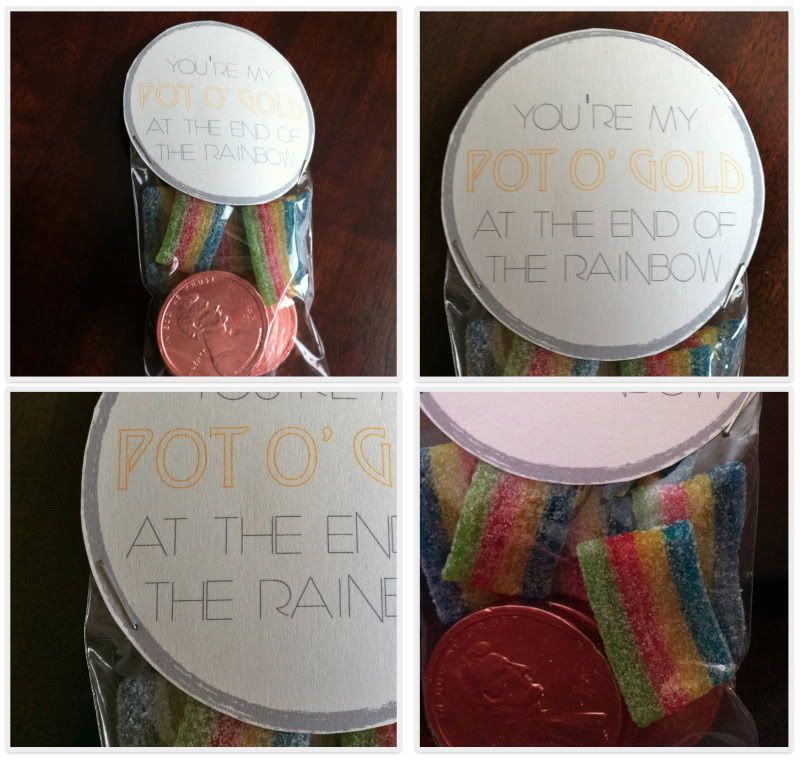 *note: for some reason the labels don't look complete on scribd site, but download and all text will be there.