This weekend I had the pleasure of co-hosting a baby shower for a girlfriend of mine. It was one of the easier parties to plan; a reflection of both the co-host and mama-to-be. The simplicity allowed for the things we chose to really shine.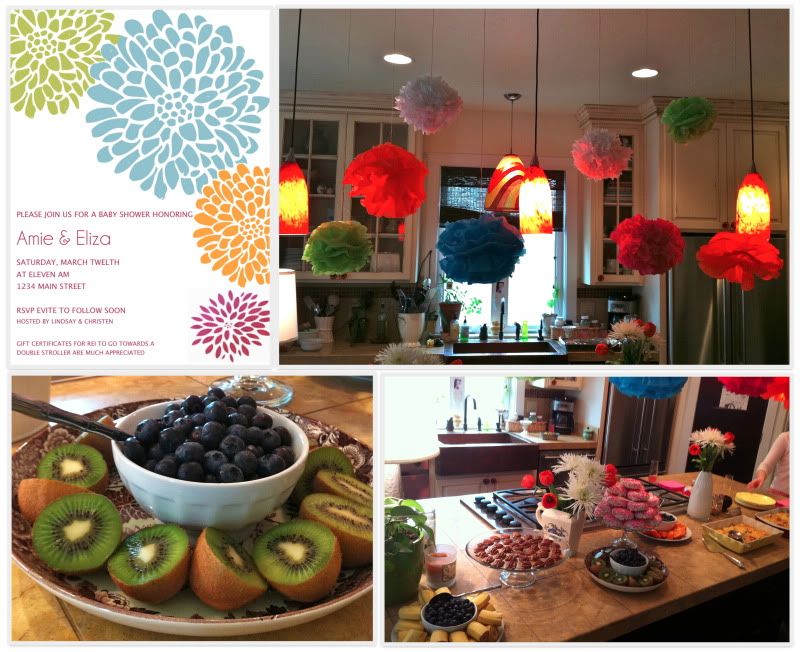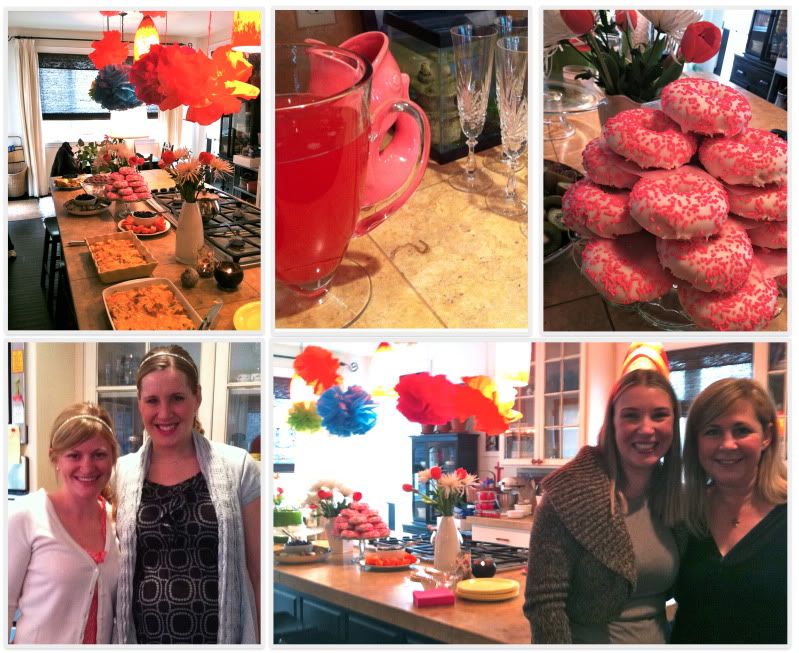 It started, as always does, with the invitation. An invite not only sets the stage for what you can expect from a party, it also provides a foundation to refer to throughout the party planning process. The vibrant color scheme was chosen to compliment the colors of the nursery/big sister's room. The bright pinks, oranges, greens and blues of the decor seemed to bring moods to an elevated level. I'm sure the mimosas didn't hurt either.
Speaking of, we served blood orange mimosas that were a big hit. Bubbles make everything more fun! Along with those, we served brunch that included white cake donuts, black-forest & egg frittata, pretzel & chocolate caramel turtles (recipe below) and varying fruits to tie in the color scheme.
The decor was largely supported by our host's home. She stages houses professionally. Can you think of a more ideal place to have a party? Tissue paper pom-poms hung playfully over the bar, welcoming all to dive into the food. Simple and beautiful flowers in classic white with pops of orange tulips brought more whimsy to the food.
It was a wonderful morning of girl time and loving on this new bundle we're all anxious to meet!
Pretzels and Chocolate Caramel Turtles
Ingredients:
Mini pretzels
Rolo's
Pecan halves
Preheat oven to 350. Line a cookie sheet with parchment paper. Lay out pretzels and top with unwrapped Rolo's. Bake for a few minutes until chocolates are soft. Remove from oven and sandwich chocolates with pecan half. Allow to cool before moving to serving platter.