The big kids third birthday party is coming up in a couple weeks and I hope to share all the things I'm doing for the party leading up to it. The day
after
the party is Easter, which means Easter Bunny and baskets. Which I promise to be ahead on posting what I'm filling the baskets with
before
the eve of, as has been customary for me :). The day after Easter, is Tay's actual birthday and have a few things I'm hoping to make him for then also.
So from today through the end of the month I'll be posting a project a day, with directions, downloads or links.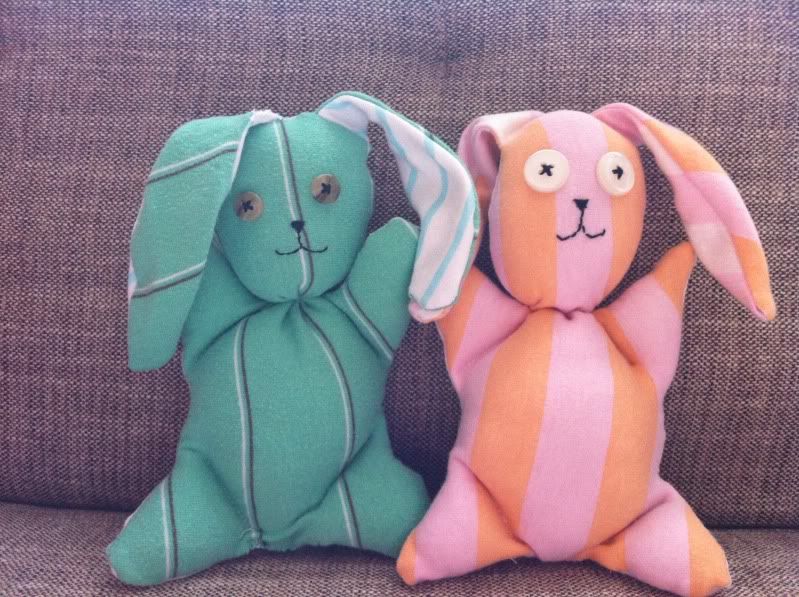 The first project is an Easter project; the Mooshy Belly Bunny from the fabulous
Chez Beeper Bebe
. I'm all for using the kids' old clothes and repurposing them in new and fun ways. The green bunny is for T and the pink for S. The front of the green bunny is from the shirt he wore on his first birthday so it's sentimental for me, with his third coming up. Isn't three so old??
The front of the pink one is pj's she wore that happened to have a bunny on the front so I cut it out and sewed it onto the butt.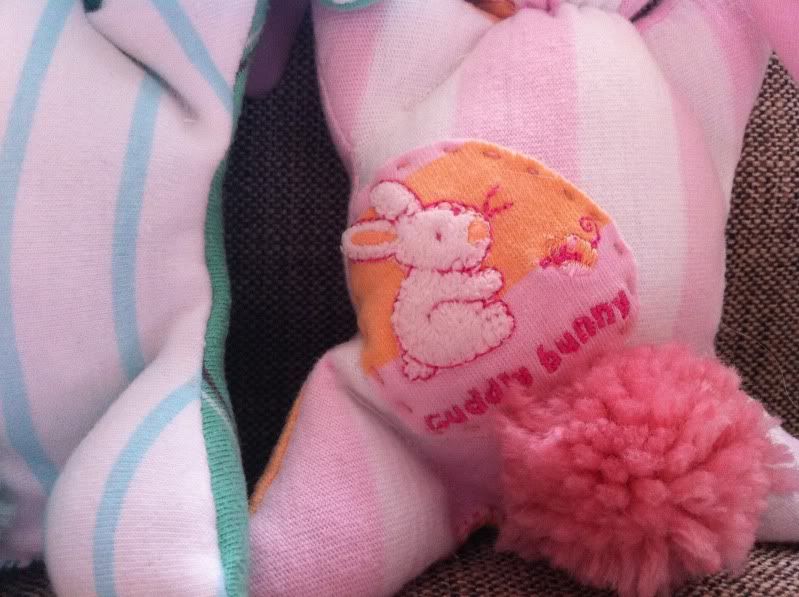 I also utilized the buttons from the clothes for their eyes. I felt they needed button eyes, but also love the look of the stitched ones too.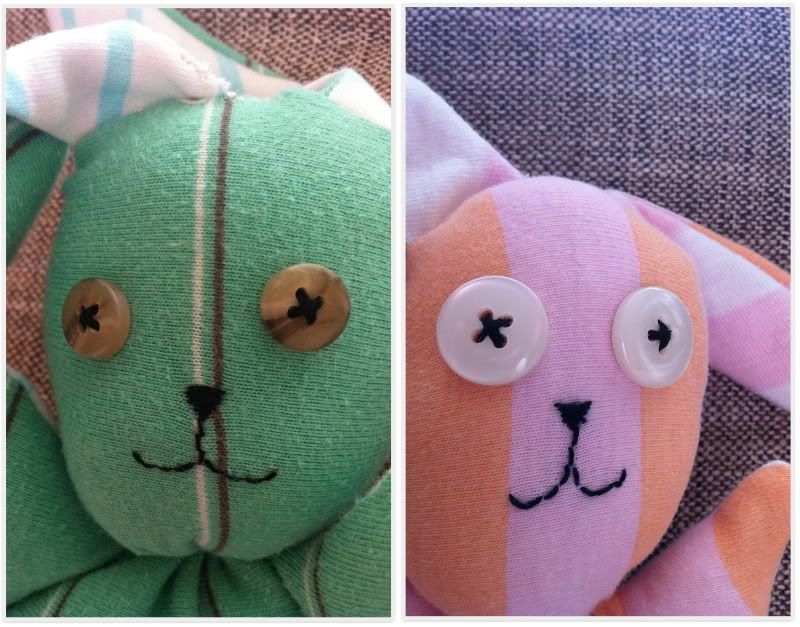 I ran into a few bumps along the way only because I suck at sewing. Almost had a casualty, but luckily was able to free the poor bunny from imminent doom.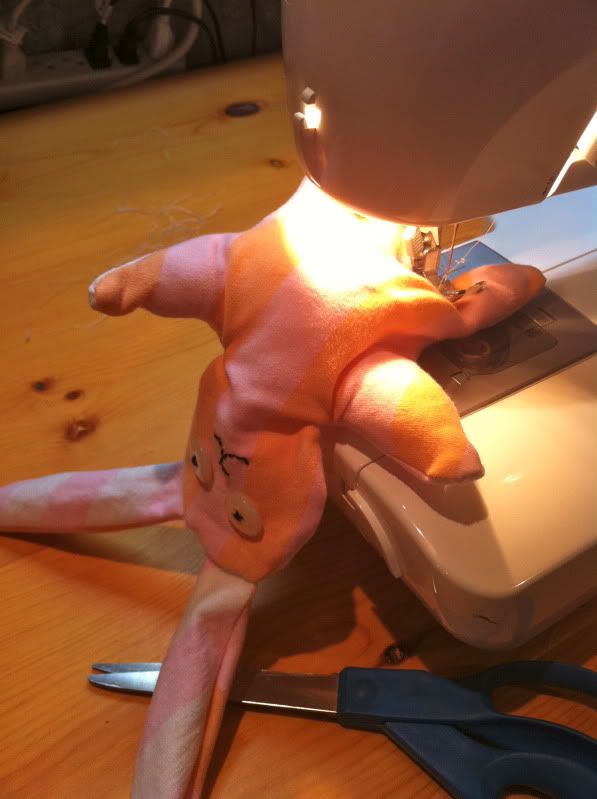 Go visit
Chez Beeper Bebe
for today's inspiration, and come back here tomorrow for another project!