I'm loving the new trend using maps. Inspiration for using this simple idea is everywhere. I used some vintage maps for a few projects for Tay's party, too.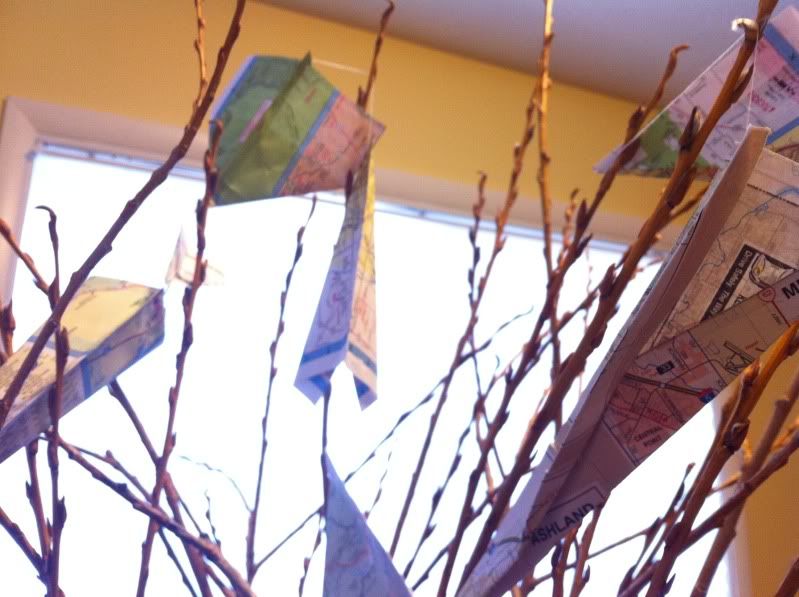 I plan to use the TW in Tay's room after the party but they'll serve as the centerpiece along with the orange twigs draped with paper airplanes (Rich had too much fun making). The invitations were also sent out with map envelopes.
Here's a roundup of projects you can do too!
1. Cover your matting in maps to frame your favorite picture.
2. No one will mistake your luggage for theirs again. Cover your favorite piece in maps of where you're traveling to.
3. Wrap a present in maps for your favorite world traveler.
4. Make your favorite flowers out of maps.
5. Hang this on your wall and map out your favorite spots.
6. How insane is this guys work? Make a collage of your favorite things.
7. Don't have maps? Use half a globe as a bowl! It can hold any of your favorite snacks or kids toys.