Oh man it has been party fever over here with Tayden coming apart at the seams at the realization all his friends are coming over to play. It's such a fun age where they really start to understand all this stuff that us adults go nuts over.
But I think I'm just as excited to play with all our friends too!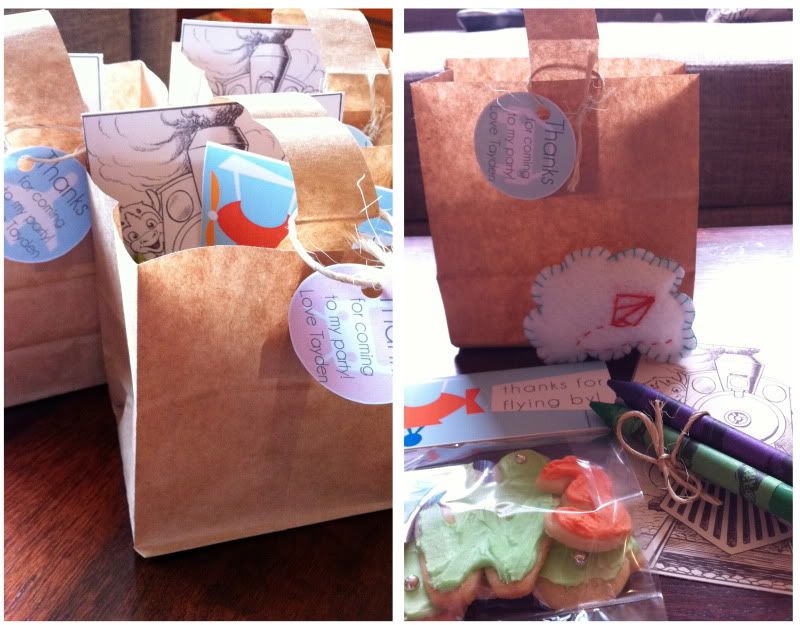 I finally finished assembling the favor bags. It's all centered around the transportation theme containing one thing symbolizing plane, train & automobile. I wanted the bag to resemble luggage and attached luggage thank you tags.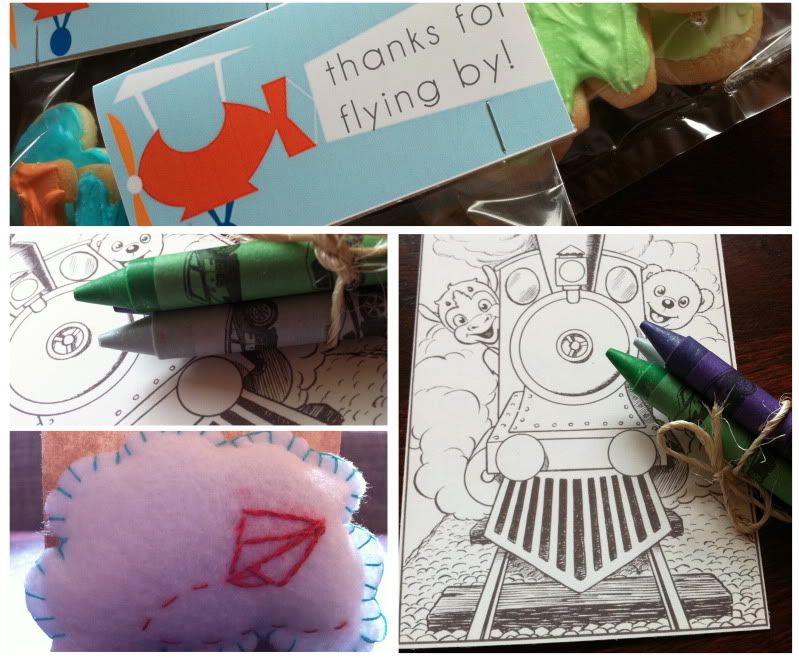 Here's what they have:
Plane:
hand stitched paper airplane clouds filled with lavender and chamomile. The soothing scents make it perfect for bedtime snuggling. But holy time, those took forever. Why do I do that?
Train:
I made a fun vintage picture to color, printed on heavy cardstock. Print it out
here
.
Automobile:
Sparkly crayons with car pictures on them, tied with twine.
Last goody is a bag with sugar cookies, each containing a train, plane or car with a TW and 3. They turned out really cute! If you'd like the printout for the cookie bag toppers, click
here
.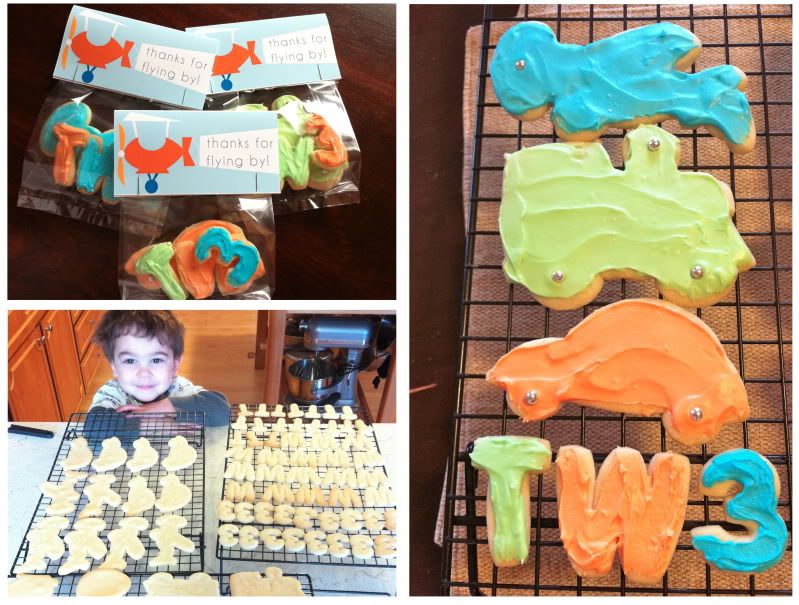 So that's it. I love the way it all came together, and hope the kiddos do too!