Meet Teensie & Baabsie. Sweet little puppets just waiting for you over at
Small for Big
. An easy and adorable project for the Easter basket.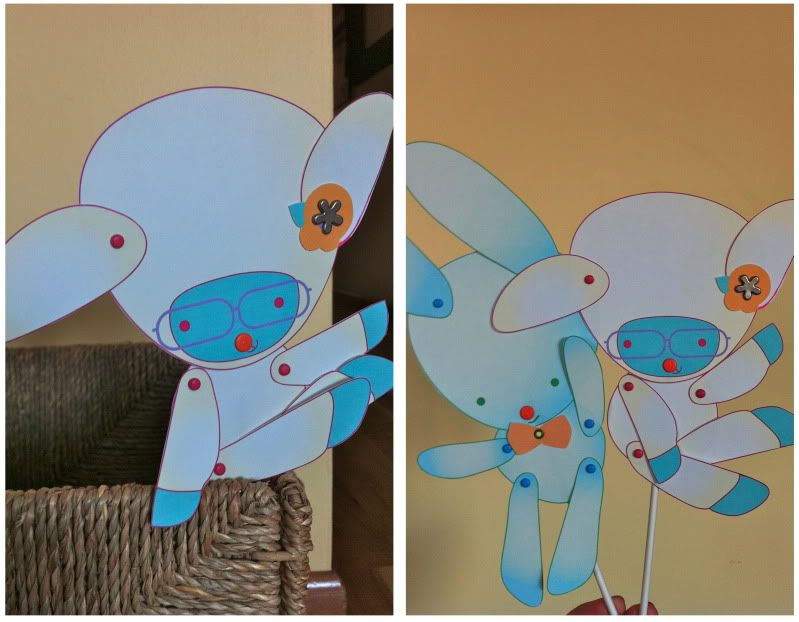 Simply print, cut out and attach parts. I used brads for the ears, arms and legs, but didn't want the heads to turn so I used eyelets.
Dae will most likely insert hers straightaway into her mouth, but I can't wait to watch Tay's imaginative play at work with his, and if he can squirl Dae's away, hers too.