I made some fun invites for my nephew's birthday coming up. He's celebrating with some friends by going bowling and playing arcade games. An eleven year old's dream!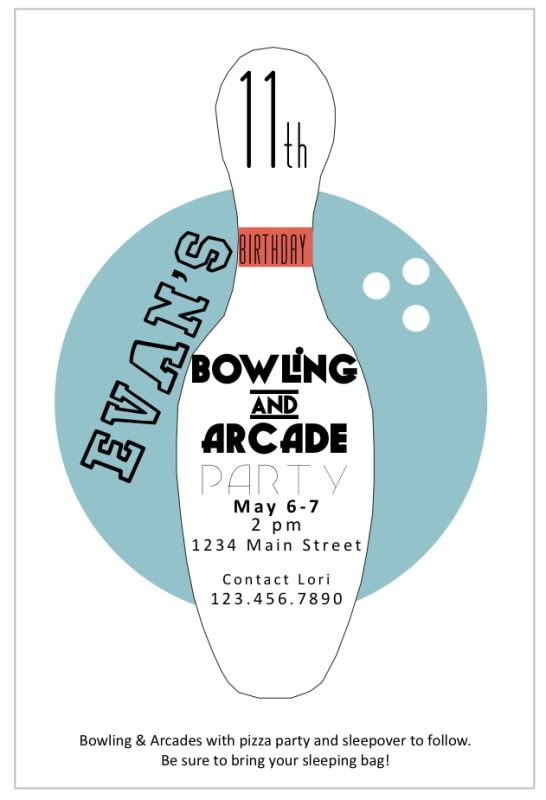 And guess what? I made a blank printable for you! One for bowling or for arcades. Yellow or white background. (I like the white, Rich likes the yellow.)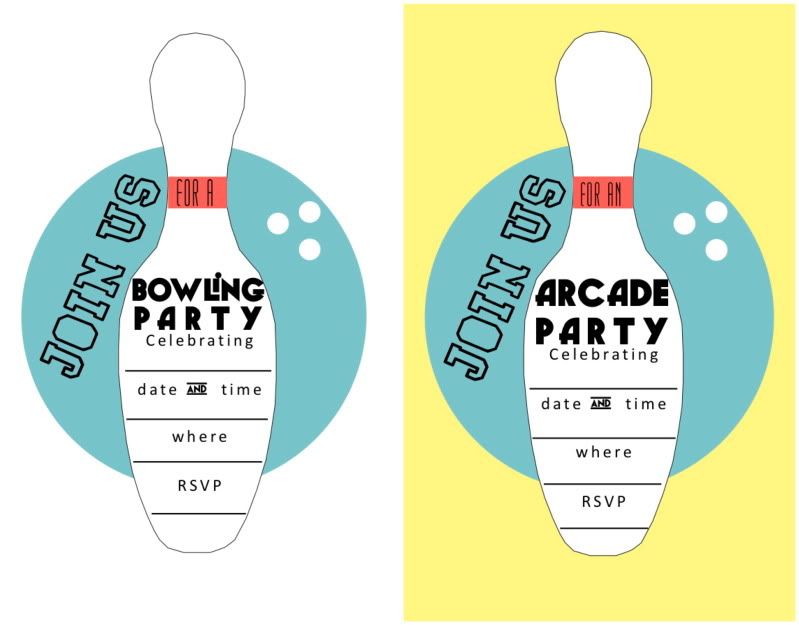 Click
here
for the white and click
here
for the yellow. Happy partying!!