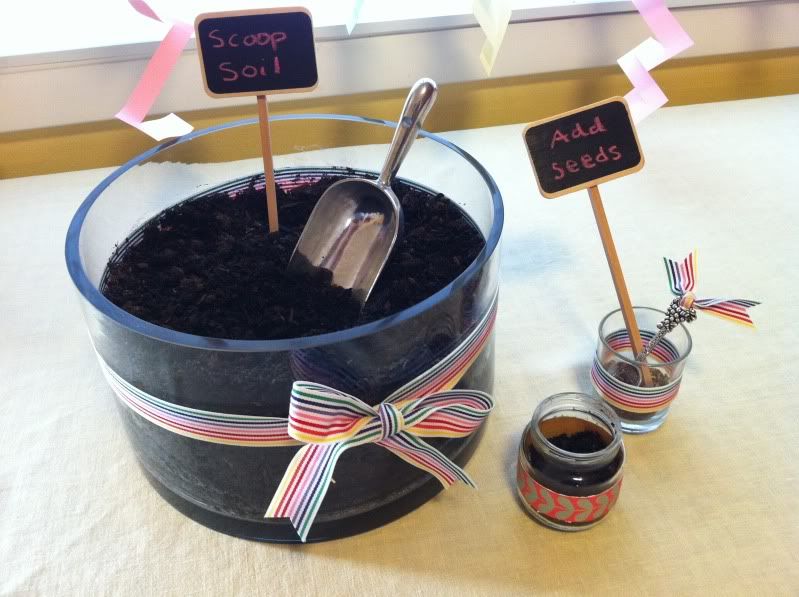 We set up a little planting station at Sedae's party for the kids to grow some wildflowers. I had been saving baby food jars for quite a while, not knowing what to do with them. Then I pictured them as mini planters and an activity was born.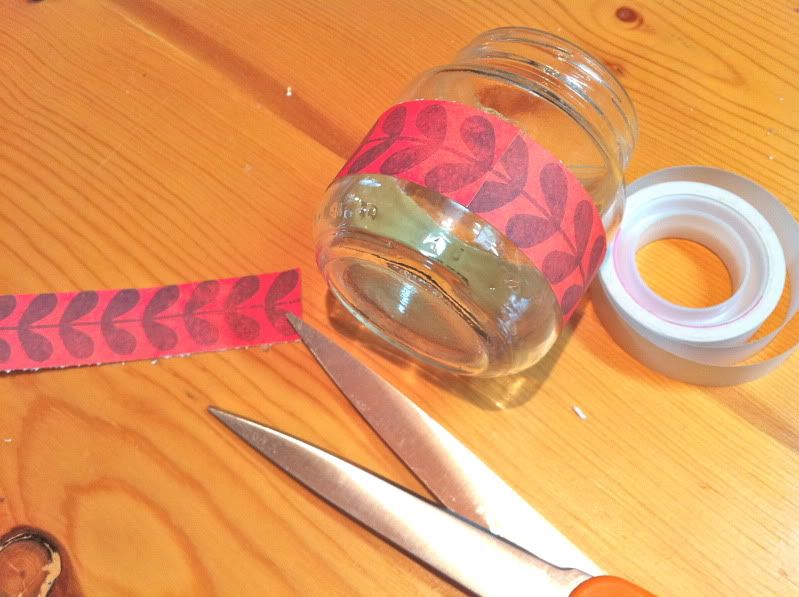 To jazz up the jars a bit, I cut out strips of coordinating paper and secured them with double sided tape.
Outside at the party, we covered a table with butcher paper and set out all the items to plant. A bowl of soil, one for seeds, and scoopers for each. I found the little chalkboard signs at Michaels and plan on using them to also label the garden!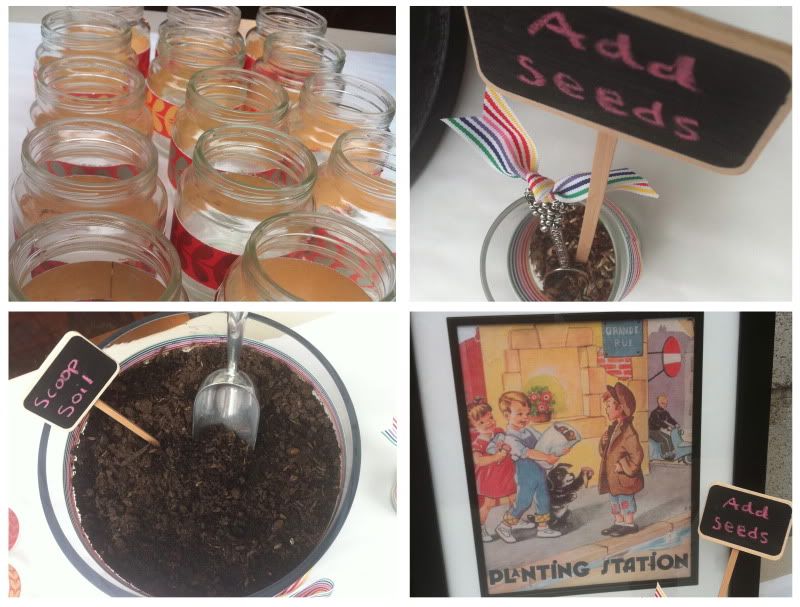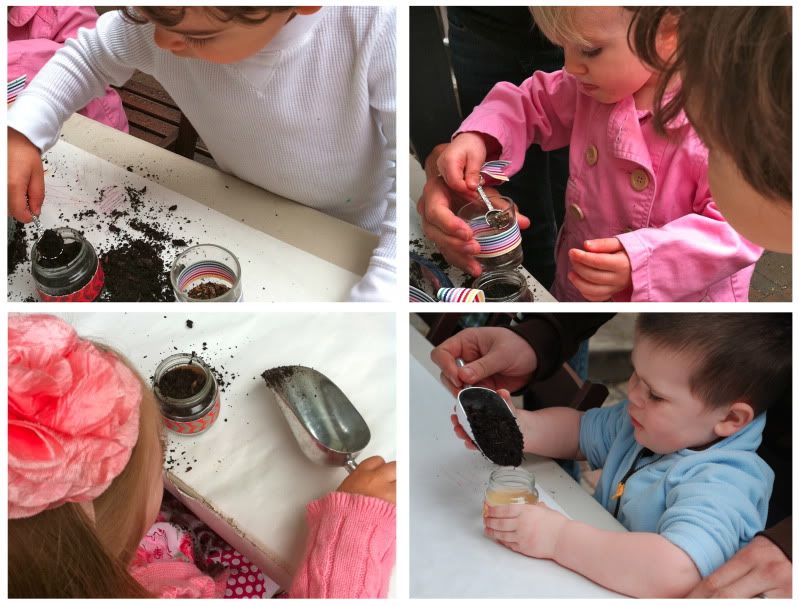 Ours have bloomed out of control! Tayden loves to watch the progress each day of how tall they're getting. Wonder if any flowers will actually bloom?