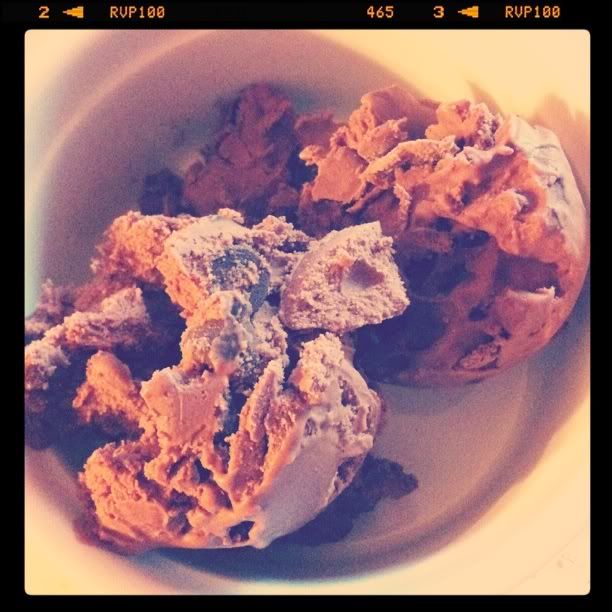 Cinnamon. Cocoa. Chocolate Chips. Coconut milk.
Did you all know it's National Chocolate Ice Cream day? Well now you do and now you have to do something about it! How about the creamiest, chocolatiest, sweetest ice cream ever? Look no further.
Cinnamon Chocolate Coconut Milk Ice Cream
1 can coconut milk (not lite)
1/3 cup cocoa powder
2 tablespoons sugar (or to your desired sweetness)
1 teaspoon cinnamon
1/2 teaspoon vanilla
1/2 cup chocolate chips
Mix all ingredients together minus chocolate chips. Pour into ice cream maker and then slowly add in chips. Mix until frozen and creamy, about 15 minutes. Freeze to harden or serve immediately.