The master bedroom. Usually the most neglected room in a family's house, and ours is no exception. I think one of the reasons this is such a common occurrence is lack of vision. I know that's always been my struggle. Since we've moved into this home I've been drawing inspiration for a room re-do. As you can see, we need it!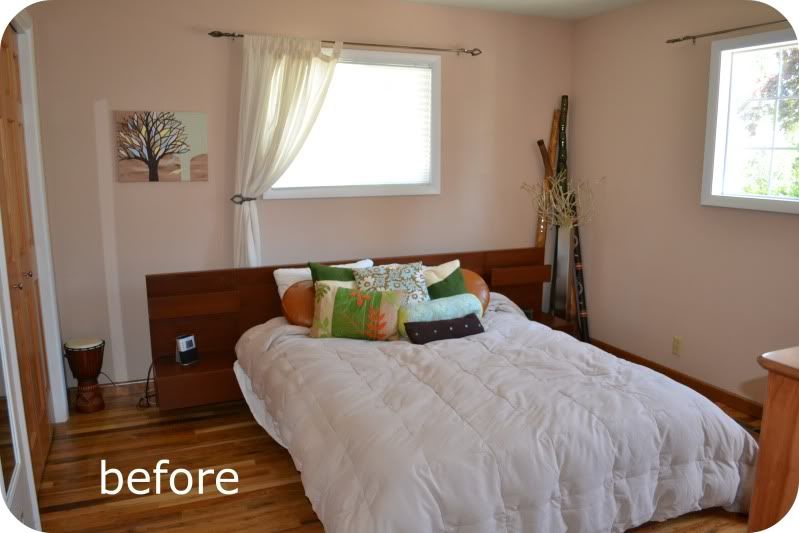 I pulled together images of rooms and decor that I like in grey, yellow and white. With maybe turquoise or coral touches. This is my favorite part of design: hunting, gathering and
shopping
!
This is also where a handy husband comes in hand, since I loathe painting walls.
Loathe
.
I've got a gagillion projects I want to get done, but I think it's important for us to have an oasis to retreat to at the end of the day. So I'm making it a priority. I'll share any shopping finds I come across on
twitter
and of course, the big reveal at the end.
What do you think??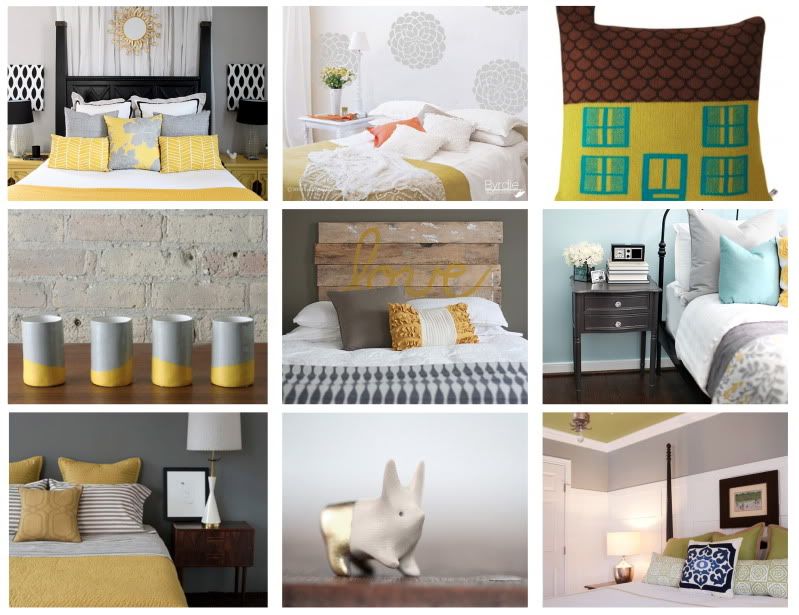 {row 1: 1, 2, 3, row 2: 1, 2, 3, row 3: 1, 2, 3}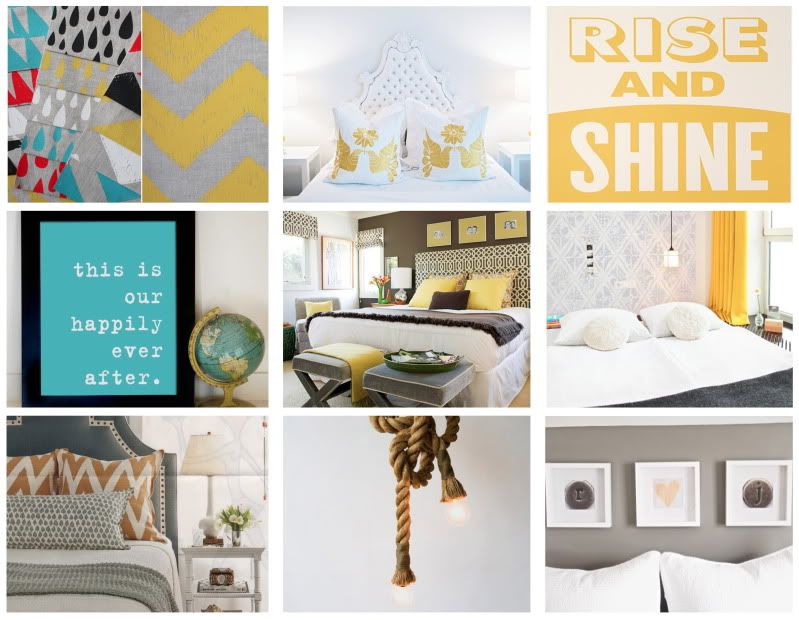 {row 1: 1, 2, 3, row 2: 1, 2, 3, row 3: 1, 2, 3}