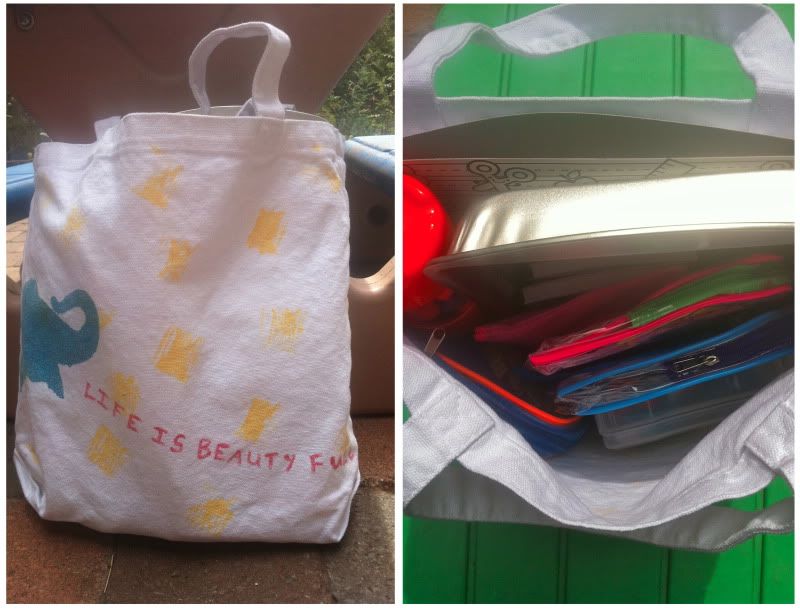 Our bag is done! We even took it on a test drive last night and it was as big of a hit as I had hoped.
I decided to use a tote bag to hold everything, and used
freezer paper
to stencil on the design.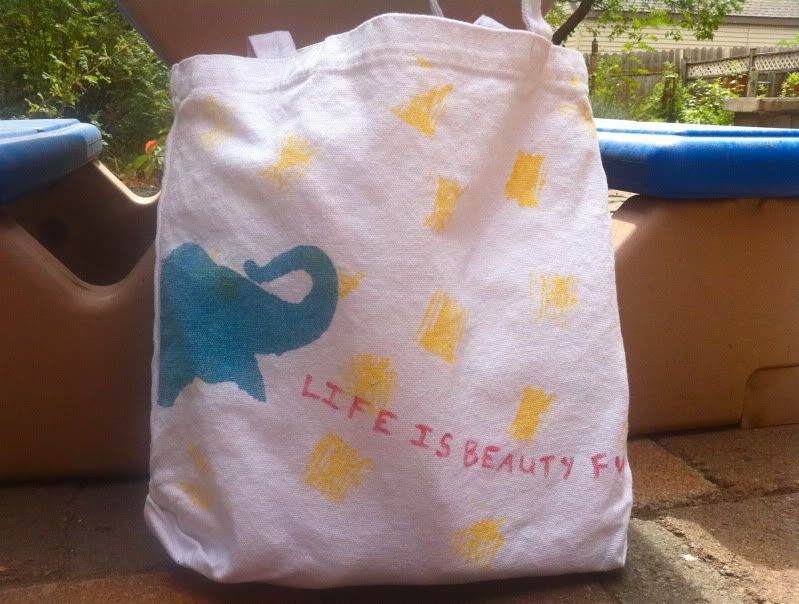 It was a lot of fun to make, and it looks cute toting around. It also fits a lot.
I found these awesome, and colorful, organizers at the dollar store.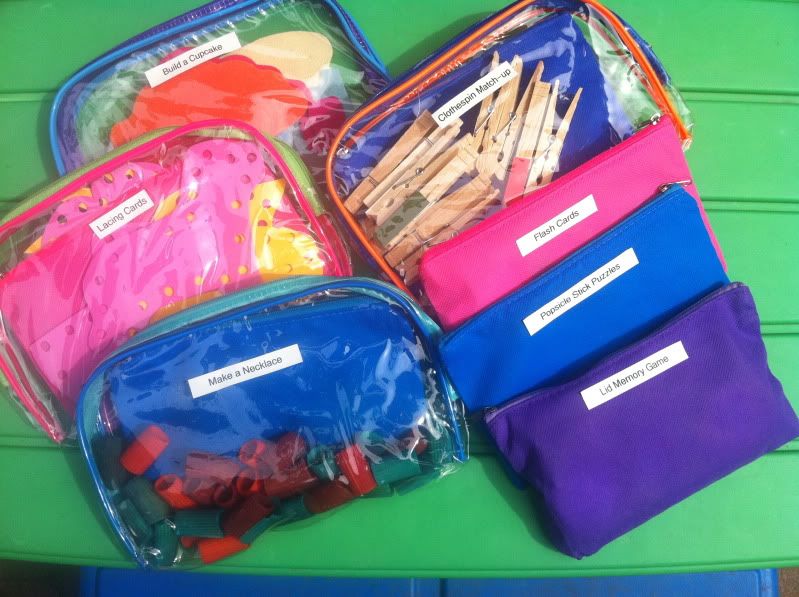 They came with the coordinating bag inside too, which I was able to use to hold smaller parts for each activity, or split them up and use them separately.
I had overflow projects, and stored them in a plastic shoe box to rotate things in and out.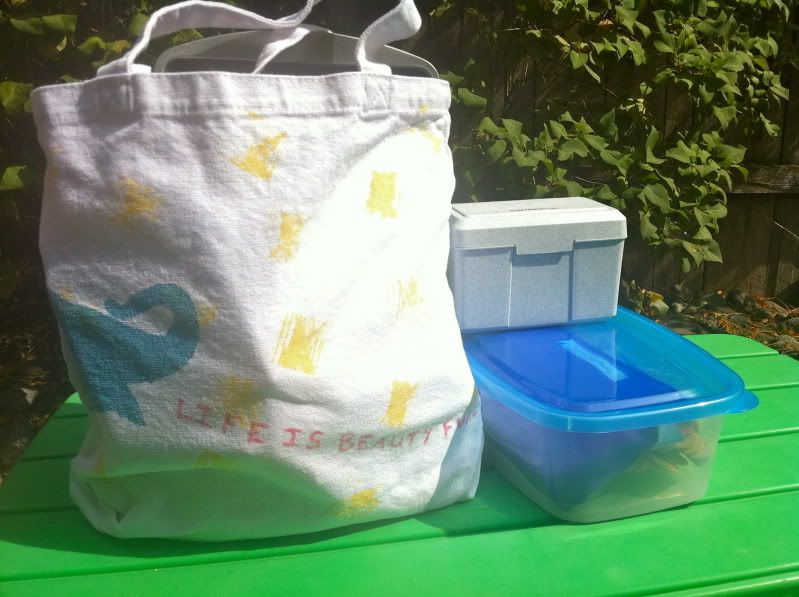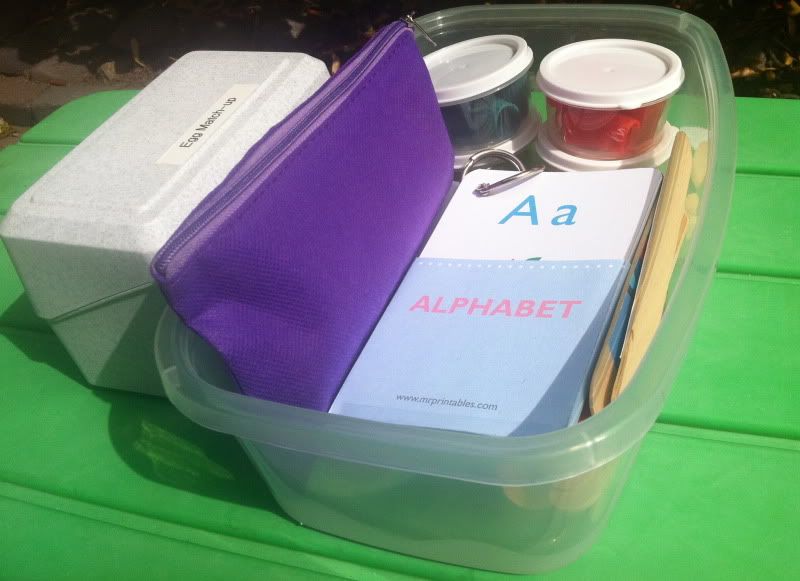 So lets get started on what activities we made. First up is the "
build your cupcake
" kit.
It's so cute and just screams to be played with. Tayden enjoyed building one before dinner came last night.
I made lacing cards in various objects; things I know my kids enjoy. I used nylon ribbon as the lacing strings.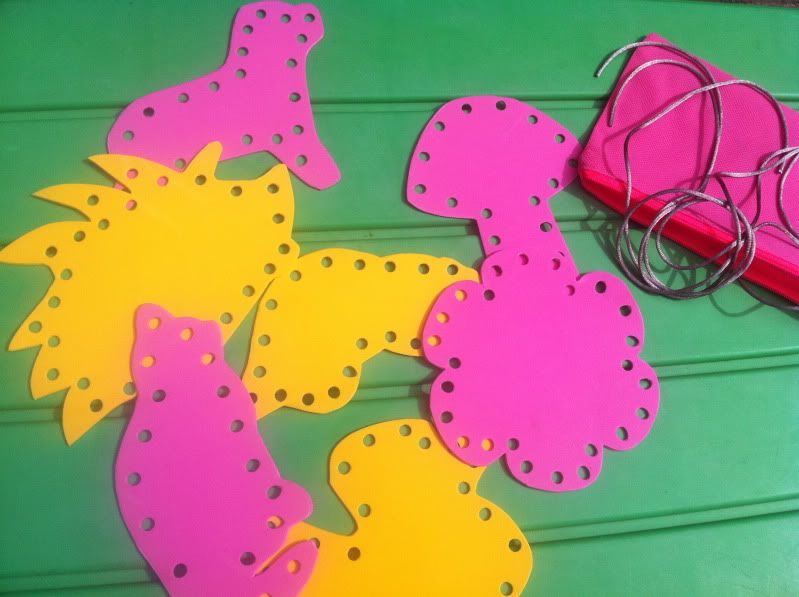 We dyed pasta (little bit of white vinegar in a bowl, food coloring drops and mix in the pasta, lay on parchment lined pan to dry over night) in a bunch of bright colors.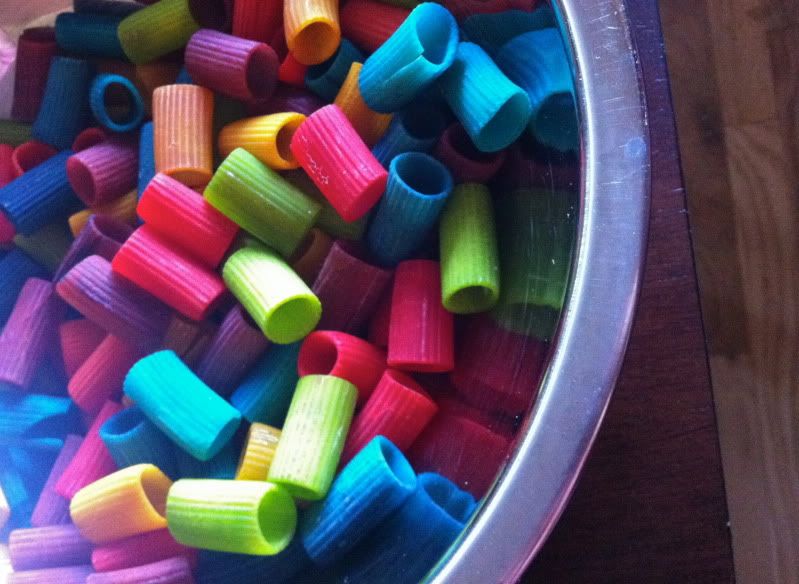 And used them as lacing necklaces with yarn and a bead tied at the end of the yarn to keep them all on.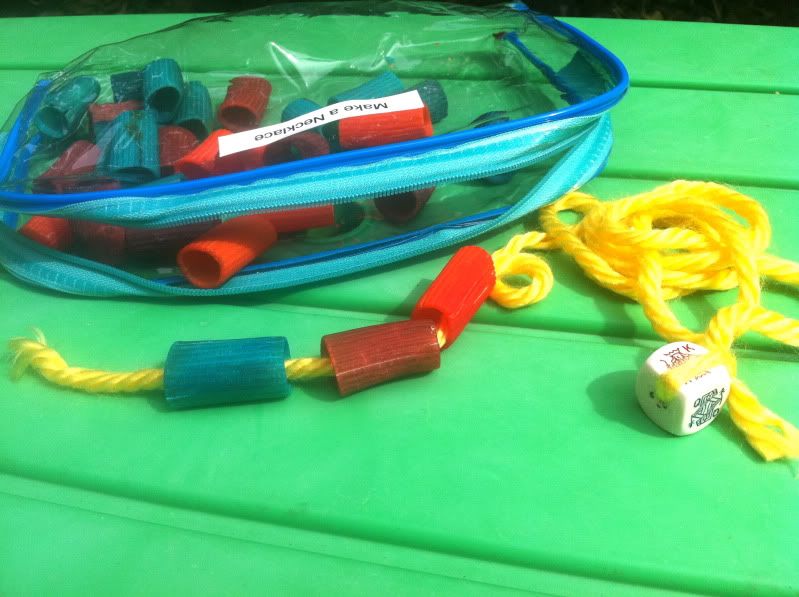 Then used the rest as a sorting game to learn colors.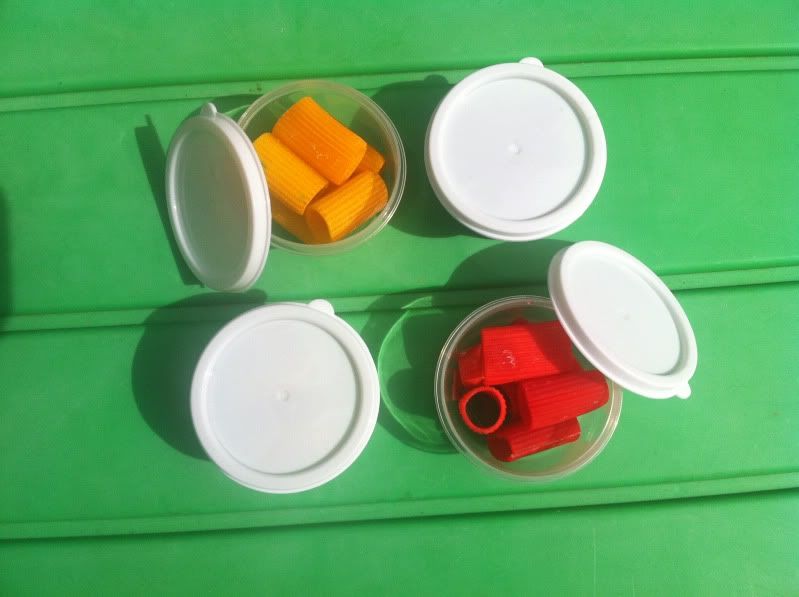 I used up paint chips I had from planning the
master bedroom
and made another color matching game with clothespins.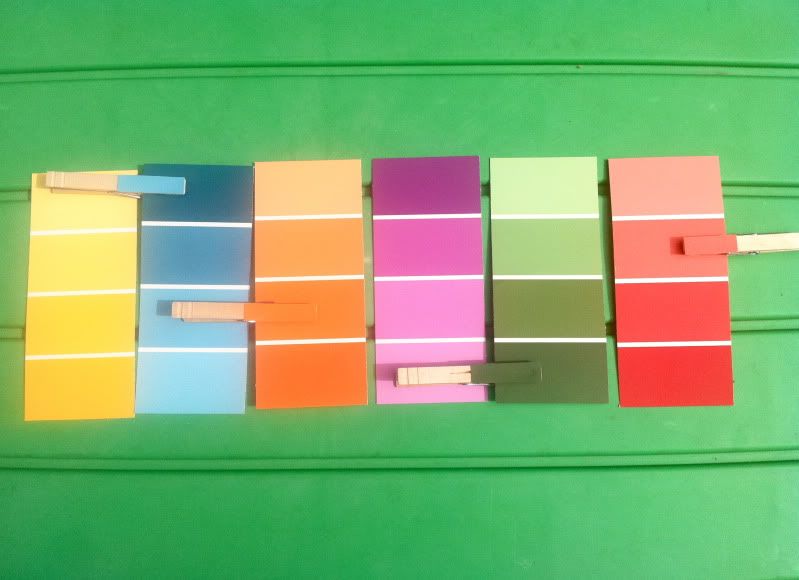 The
baby food jar lid game
was a great way to use up all the random lids I had leftover from
using the jars
.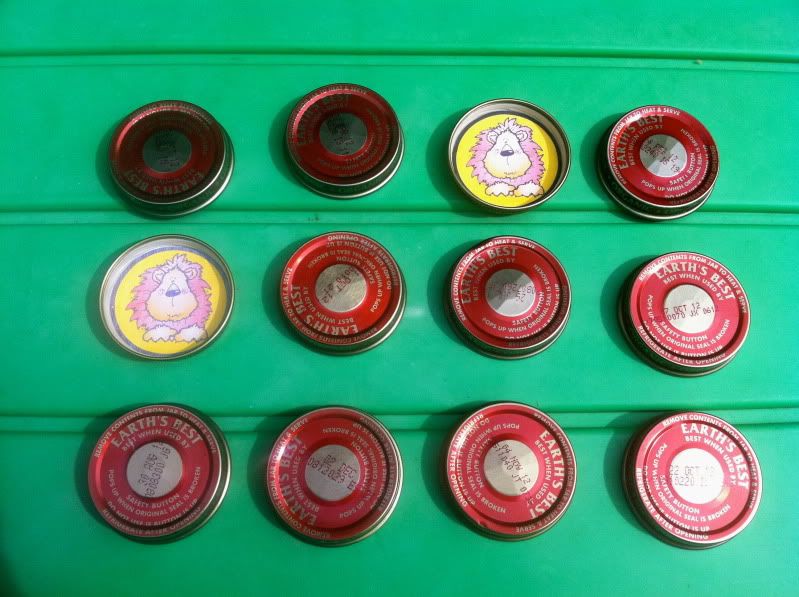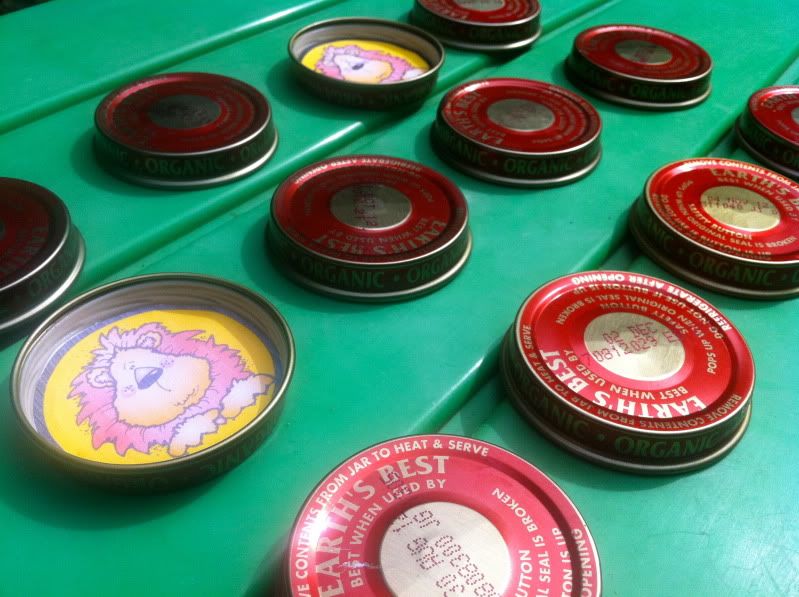 These popsicle stick puzzles were ridiculously easy to make. Line up popsicle sticks, print off some 4x6 photos onto sticker sheets, cut them out, press the photo onto your sticks and then slice with an exacto knife in between each stick.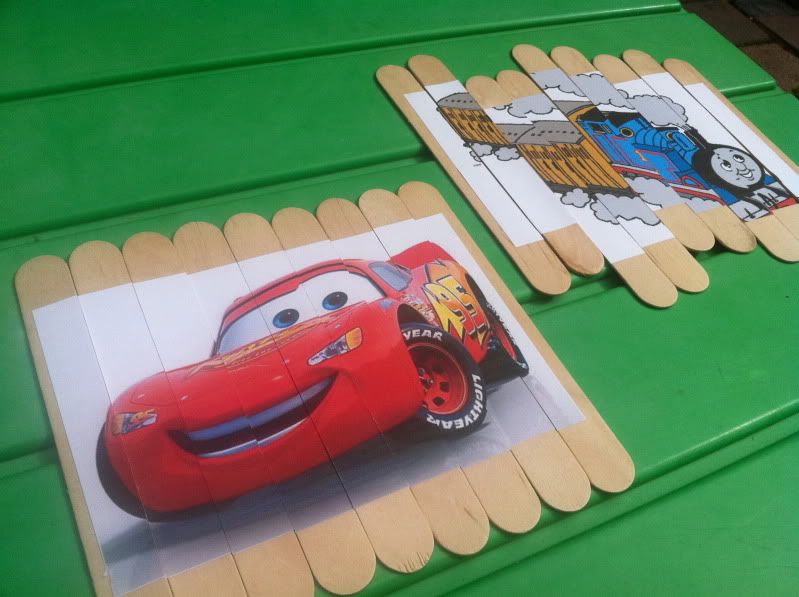 Tayden loved them. Puzzles + characters he loves = win for Tayden!
Do you have plastic eggs stashed away from Easter? Well dig them out and make this: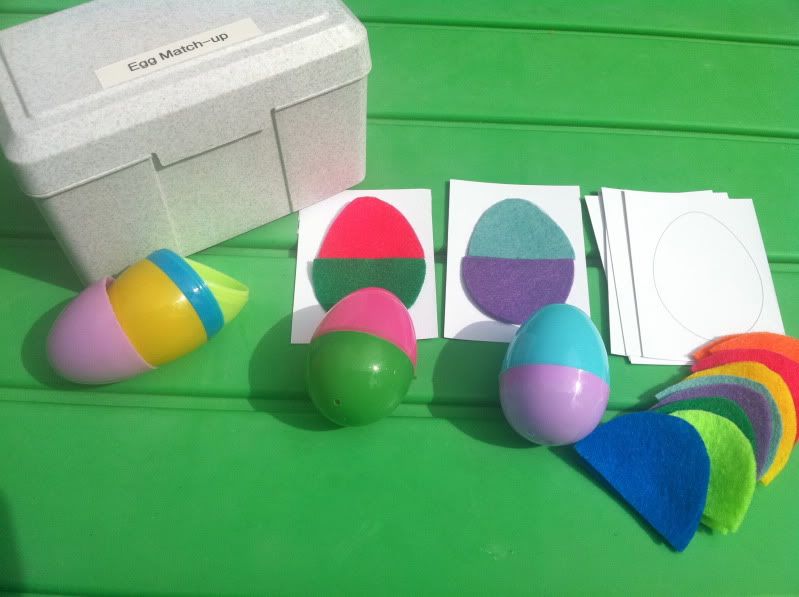 I made a sheet of
egg templates
for you to print and cut out into nine squares. Then, cut out felt eggs that match whatever color plastic eggs you have and you have a fantastic game to teach your little colors, sorting, and matching. It all stores quite neatly into a recipe box.
I picked up a metal cake pan at the dollar store, which serves as a perfect tray for all these activities and as a board to practice numbers and addition.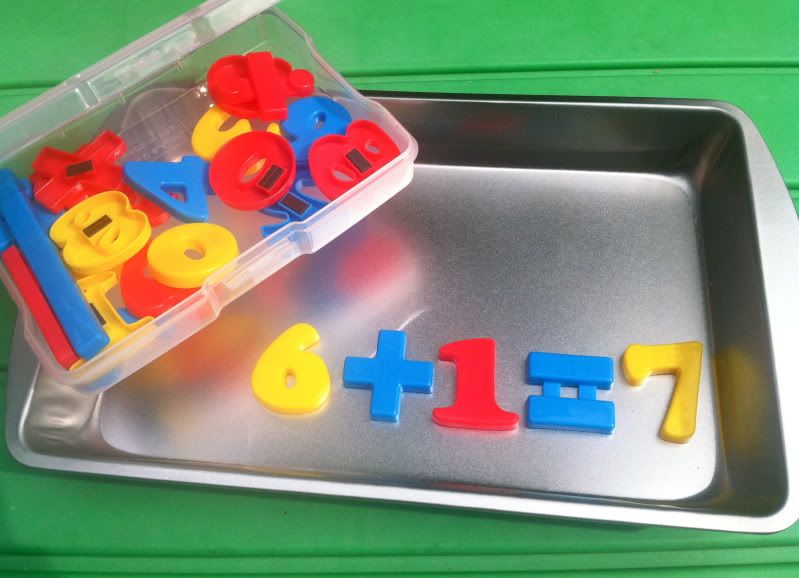 This pom-pom stuffer was a huge hit with both.
Especially with Sedae. She played it about 4 times and got mad when Tayden tried to have a turn :) It was simple enough for her to do on her own, and she loved the feeling of the pom poms.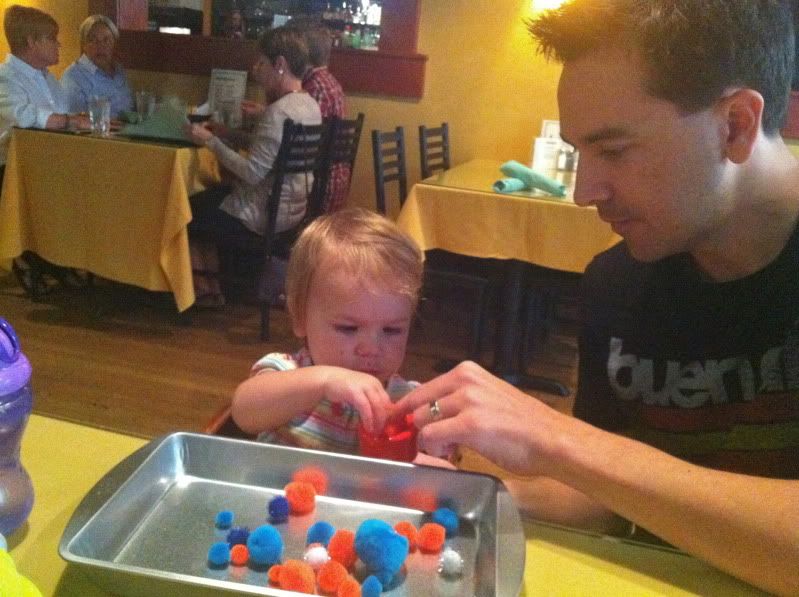 I printed off all the flash cards that I posted
here
.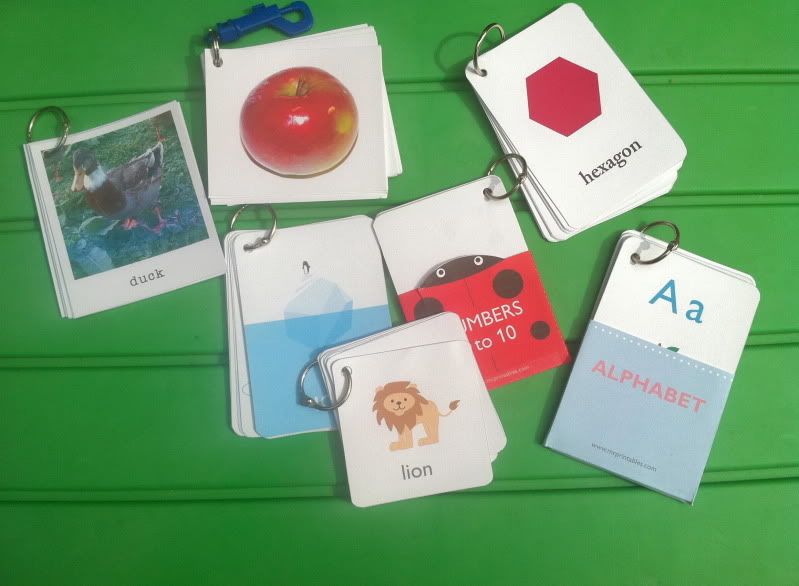 Picked up some dollar store books and notepads.
And a cute little folder, clip board, and
coloring pages
.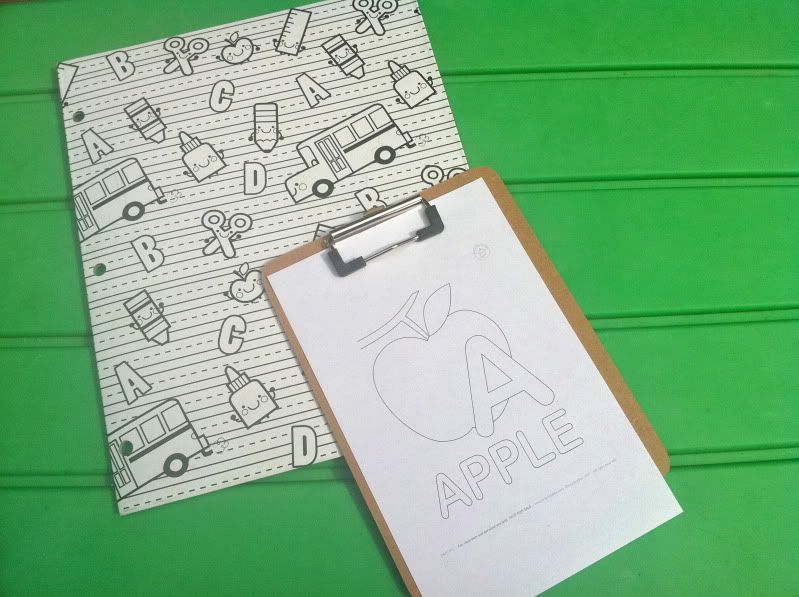 Tayden's already asking when we can break out the bag again. And I have no problem with that. Because it means more eating out for me!
There's a new tab at the top here to have easy access to the whole series we covered, plus those that will come up in the future.
Here's to staying busy!