Our little fam took a mini vacation to Seattle last week.
We had the best time ever.
Well, mostly.
Some absurd things happened on our 2 day trip.
Like a lady having a seizure in a restaurant and having to call 911.
Like getting into a fight with our hotel neighbors and security being called.
(got your attention huh? not quite that dramatic, but it'll make you keep reading)
Like Tayden pulling a table and pouring an entire hot cup of coffee onto himself.
Aside from that, we did what we love to do best: eat and discover. We walked
everywhere
. Which was good, for all the eating we did.
Another great thing about this trip? I marked two things off my
1001 list
! (That list needs more attention.)
There are so many great places and pictures to share (I'll apologize now for the crappy photo quality, all I had was my trusty iPhone) that this will be a two posts.
The first day we checked into our room and the kids (and truthfully, us too) went nuts! It was a perfect introduction to our trip with views of the sea, Pikes Market and some fun only-in-Seattle window art of a beloved childhood icon.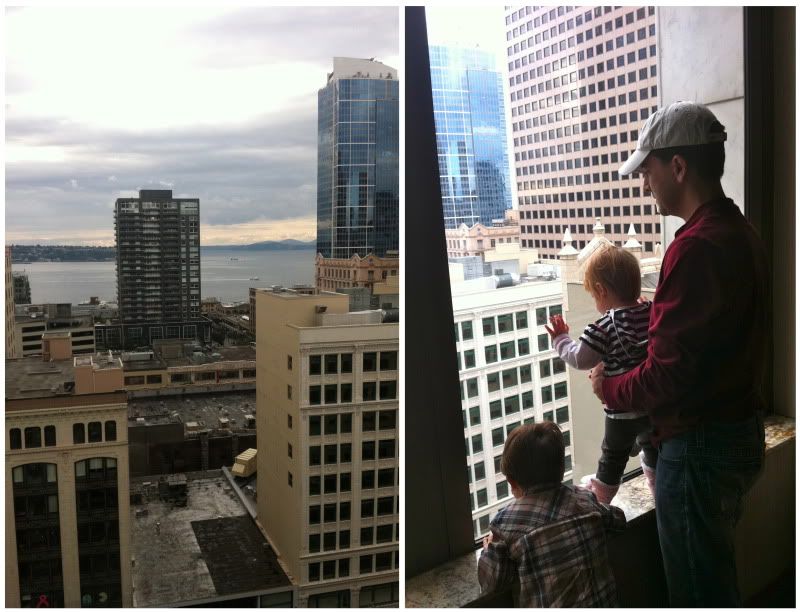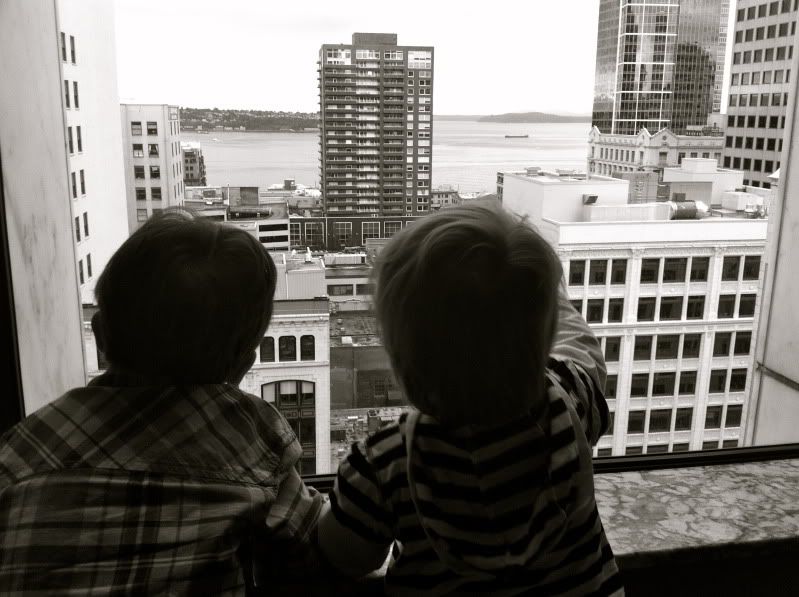 We headed downtown for dinner, determined to eat
Beecher's famous mac & cheese
, when a poor woman had a seizure in the shop, and we had to call 911. Luckily there was a nurse dining there that started administering help to her. We soon realized the cramped little shop was about to get a lot more full, so we pushed on.
And around.
And circled back again.
Couldn't find anywhere that looked good to sit down, with kids.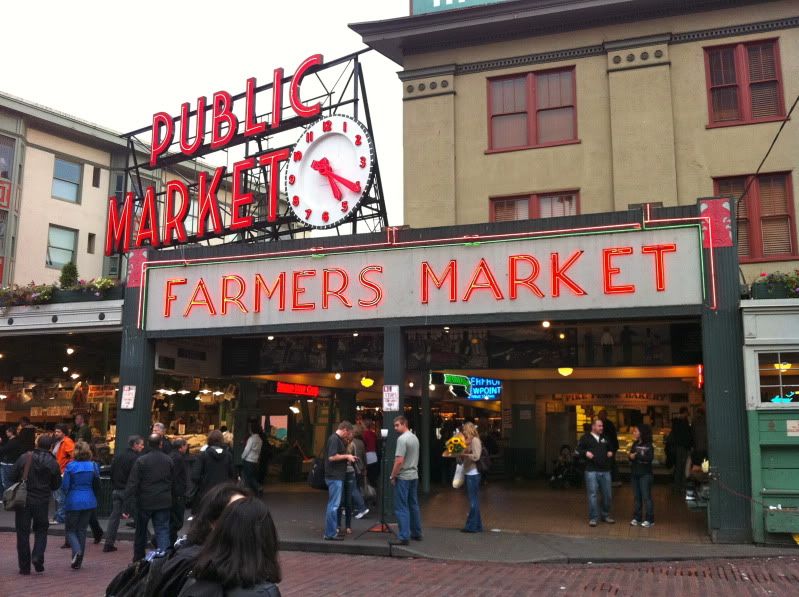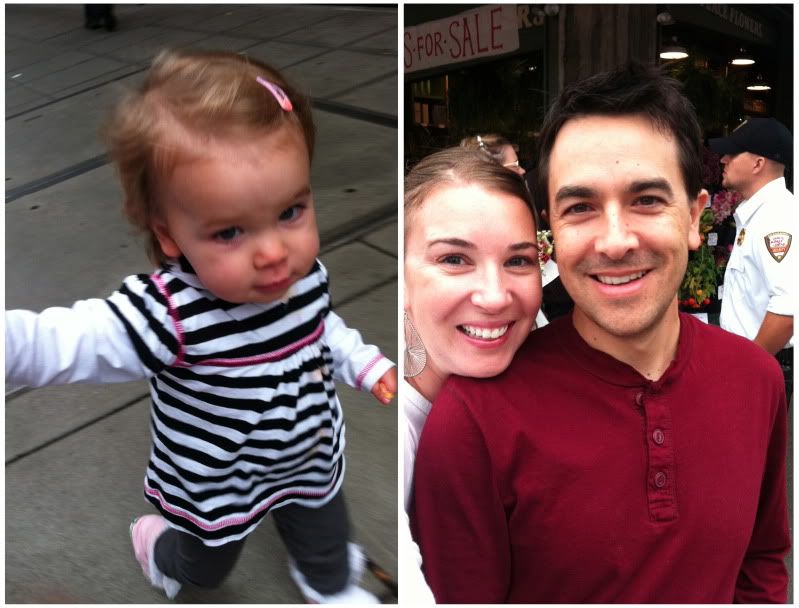 So we ended up at Hard Rock.
I know, we were in
Seattle
and we ate at
Hard Rock
.
But, the service was friendly and the kids loved the music and loud atmosphere. Pretty good burger too. But not the margarita (this whole trip ended up being a marathon of trying margaritas). Save your money here folks.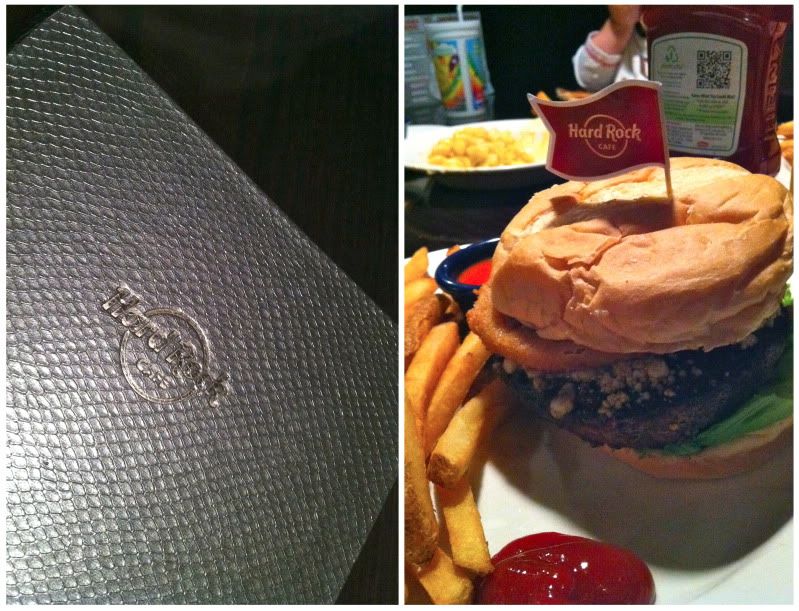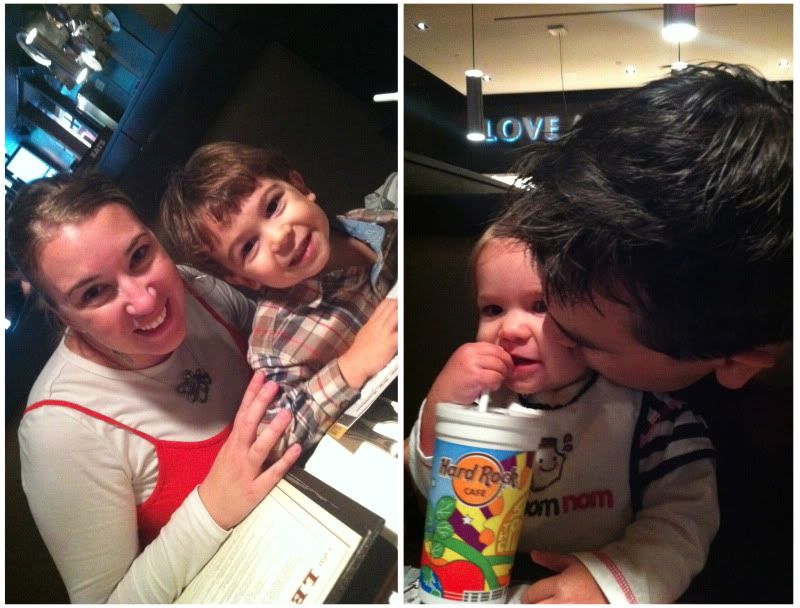 The one place I
had
to go on this trip was
Marie & Freres
Chocolate. And we literally ran 15 city blocks, just to make it there before they closed (good way to work off that burger). It was so worth it too.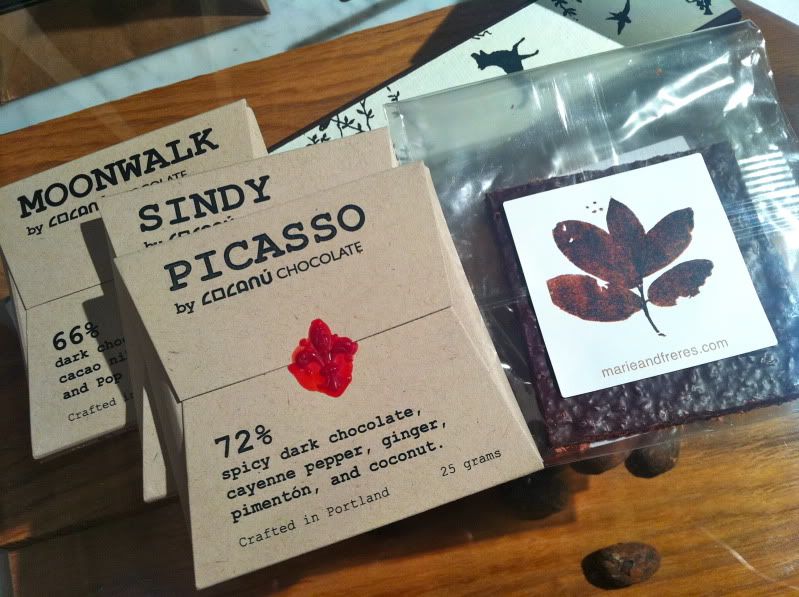 We sampled about a dozen different chocolates, and their famous macaroon. The kids ended up with chocolate pops and us, a bag full of favorites like said macaroon, their coconut dark chocolate, cinnamon, spicy and the ultimate dark chocolate and pop rocks. So delish!
Unfortunately, our great first day ended badly as we were wall-buddies with the wild rumpus room and we not only had to call hotel security (they fought back, mama bear claws came out, it was ugly) and we got no sleep that night.
(see
day 2
)