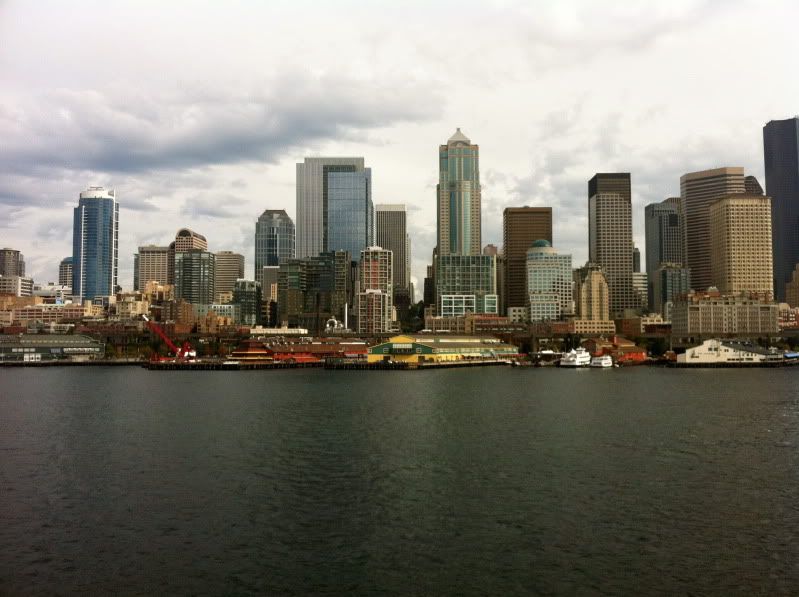 (
day 1
)
We woke up the next morning, exhausted, but determined not to let lack of sleep ruin our best day.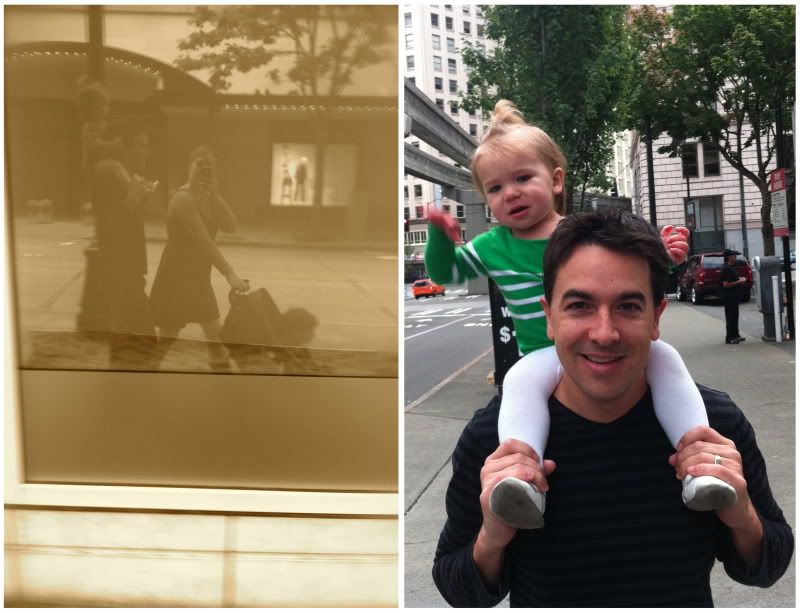 (above photo of Sedae: she was mad that she couldn't be walking on her own. Girlfriend
loved
to walk the city.)
First stop,
Top Pot Doughnuts
.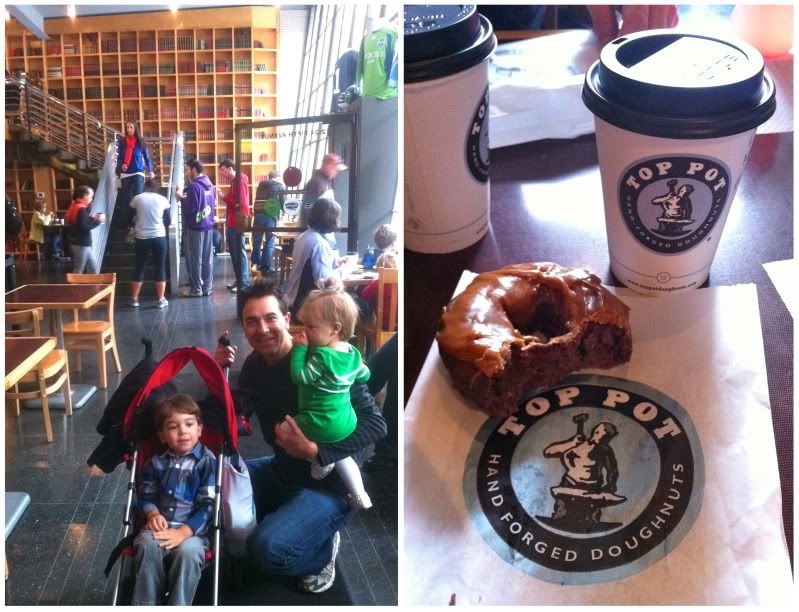 Hand forged, trans fat free, and full of flavor.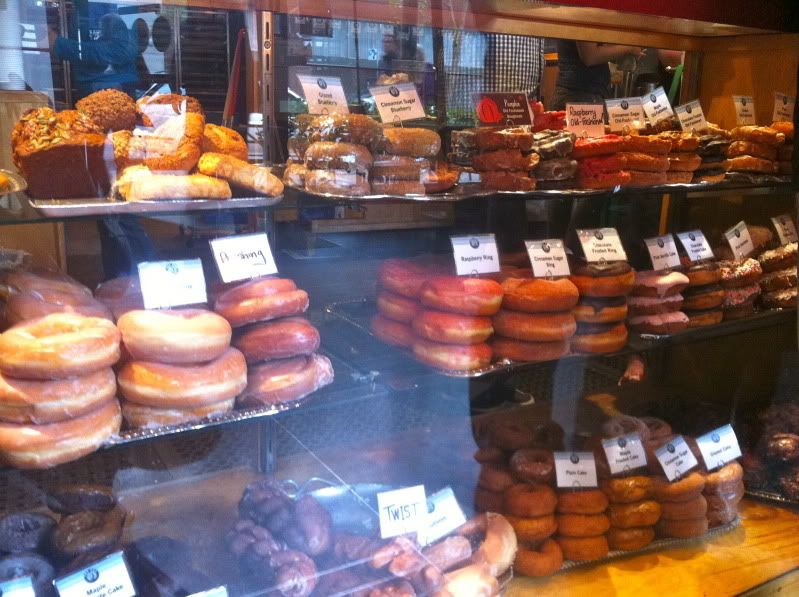 This is also the scene of the crime for poor, dear Tayden.
He pulled himself up to a table we were about to sit down at and our fresh poured coffees spilled all over him. It was so awful.
I quick pulled his pants and shoes off (where it all spilled).
Yeah, in the doughnut shop.
Oh, the looks.
It was parenting at its most awesome.
We took him back to the hotel to change and went walking to find the ferry. For the kids' first boat ride!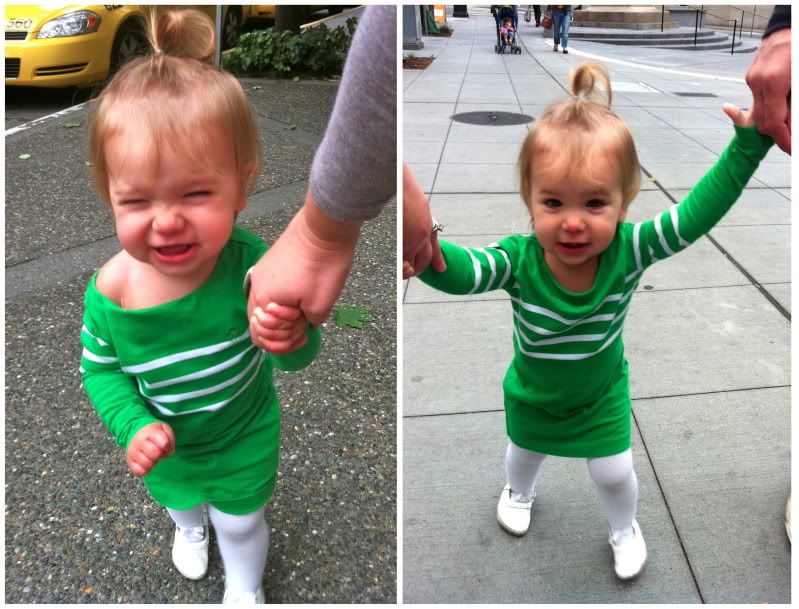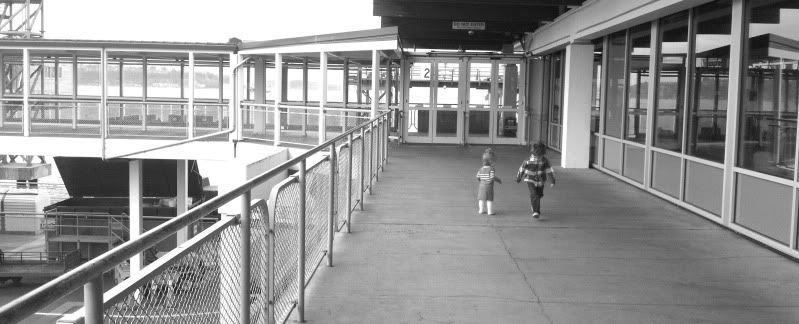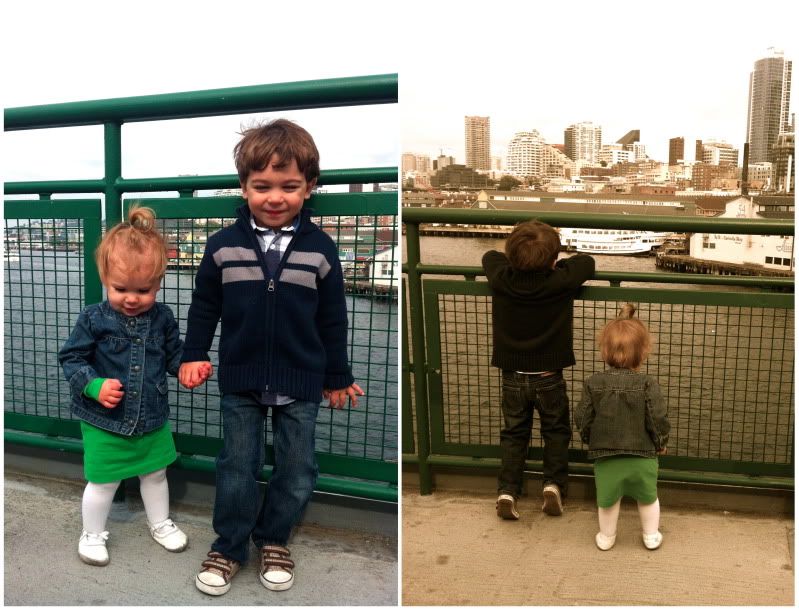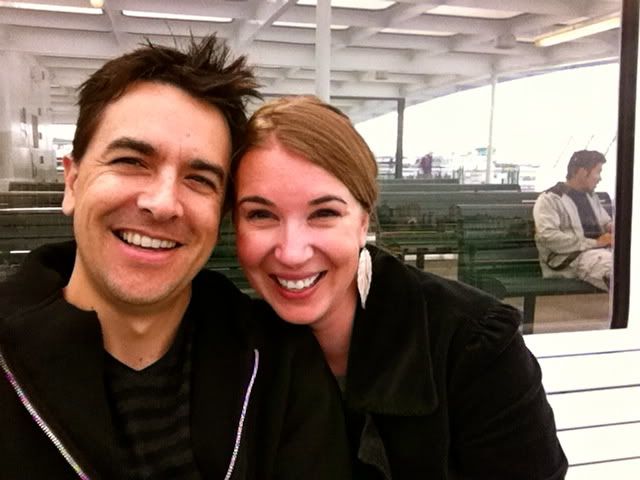 Easy to say they loved it. We looked for sharks in the water. (didn't see any ;))
We had taken the ferry to Bainbridge island. It was adorable. Loved.
From the ferry dock we walked all the way around downtown, down to the marina, and had lunch at
Doc's
.
Warm sun. Sitting at the marina. With our two kiddos. Eating great food and drinks.
Rich and I couldn't get past that moment of absolute perfection. It was the most memorable part of the trip.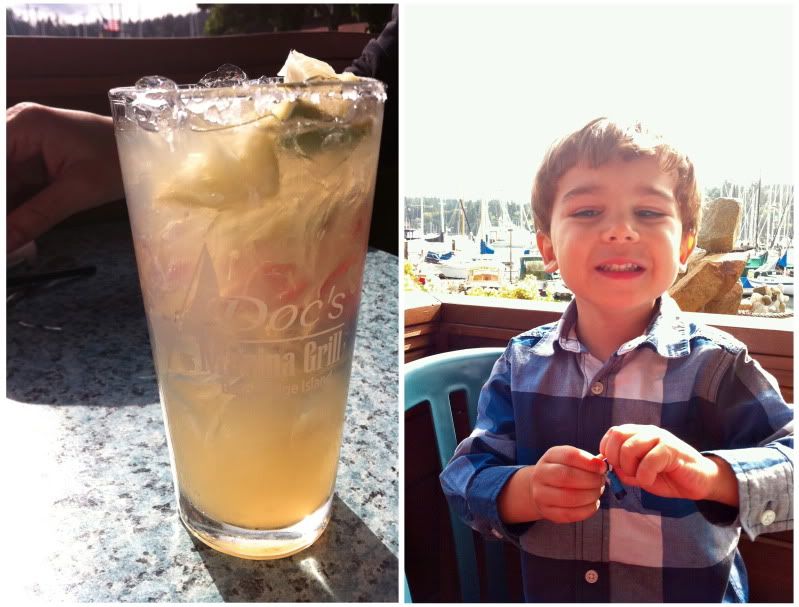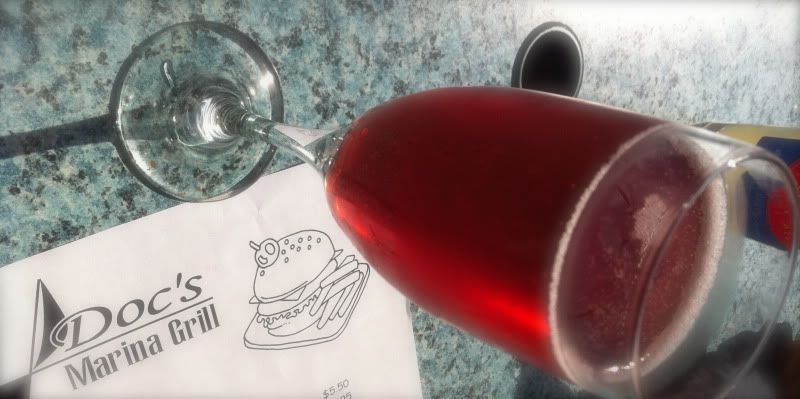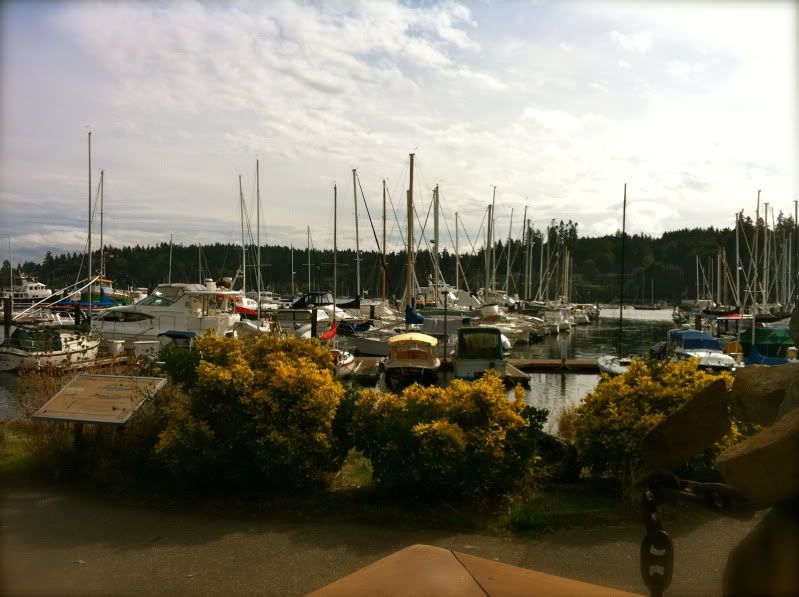 Before heading back to the ferry we stopped for ice cream at
Mora Iced Creamery
. I got lemon bar and dark chocolate. It was so creamy and delicious.
We had to sprint (yes, again) a good mile, to get back to the ferry on time. Made it with one minute to spare.
From the dock we walked straight to another restaurant...at the
Space Needle
!
But that was another hike and a half.
And we were tired of walking.
But lacking other options (the horse carriage and bike pulley said they wouldn't go up the hill...we should've taken that as a clue to hunt down a taxi) we pressed on, carrying a kid most of the time, and finally made it.
We stopped for some quick photos at the
Frank Gerhy EMP
building.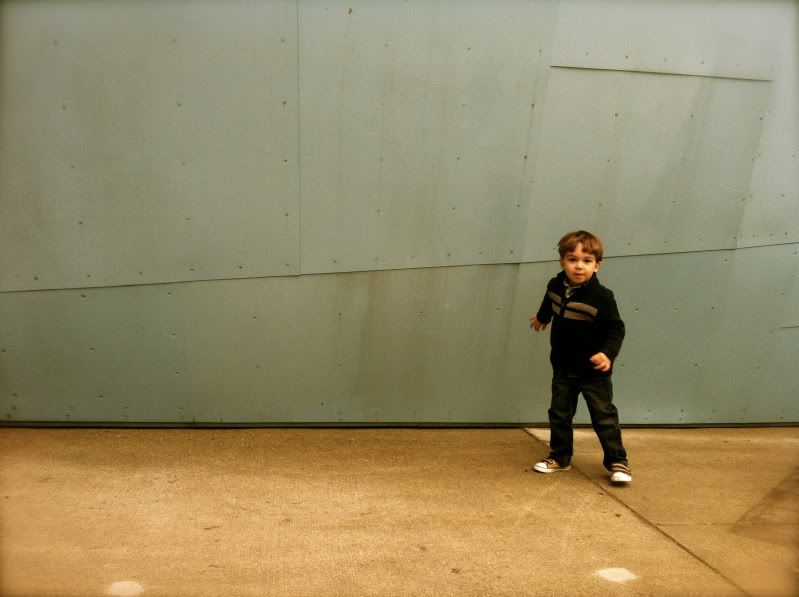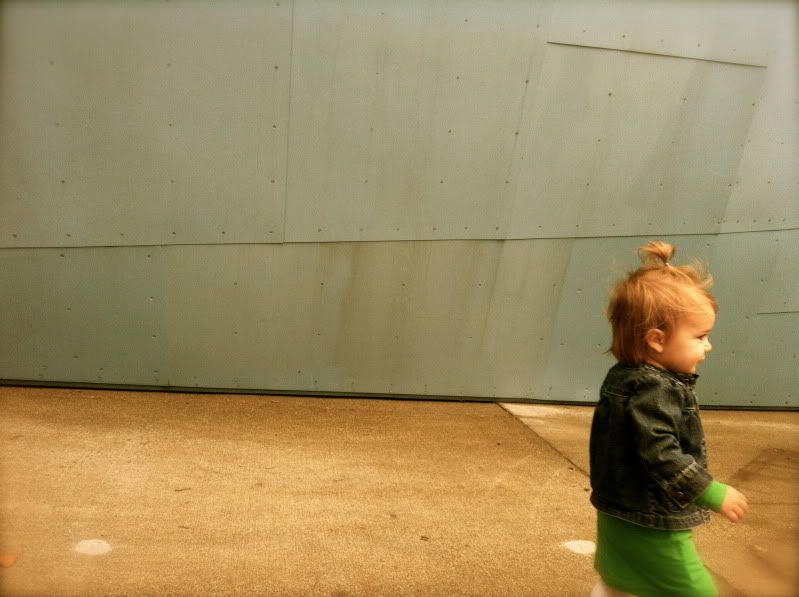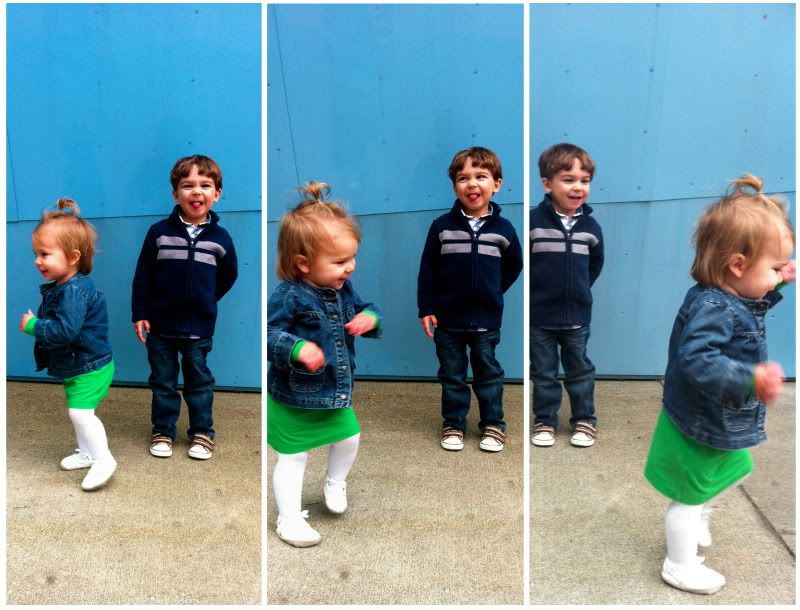 Inside the Space Needle, we took the epic elevator ride to the restaurant and were seated at the window! The whole restaurant rotates while you're sitting and eating, in a full circle in 47 minutes. We saw the same views about 3 times. Another wonderful meal, service and memories.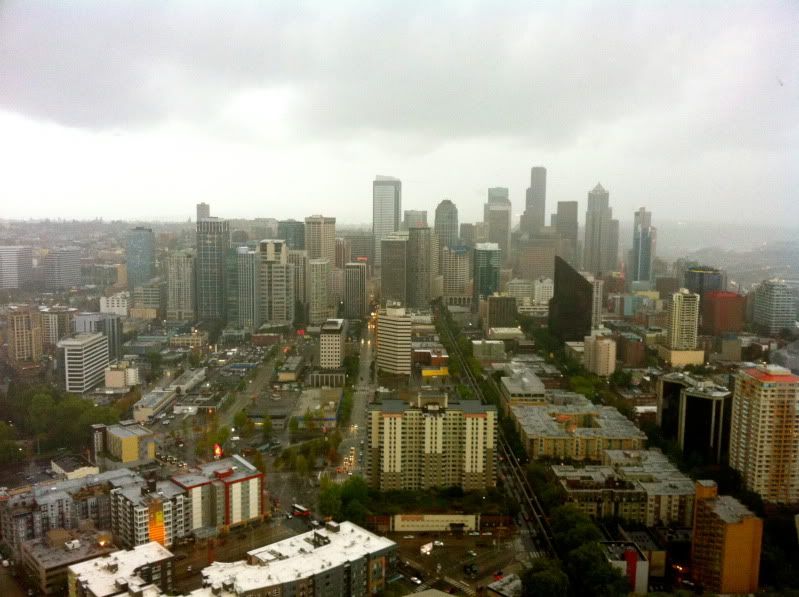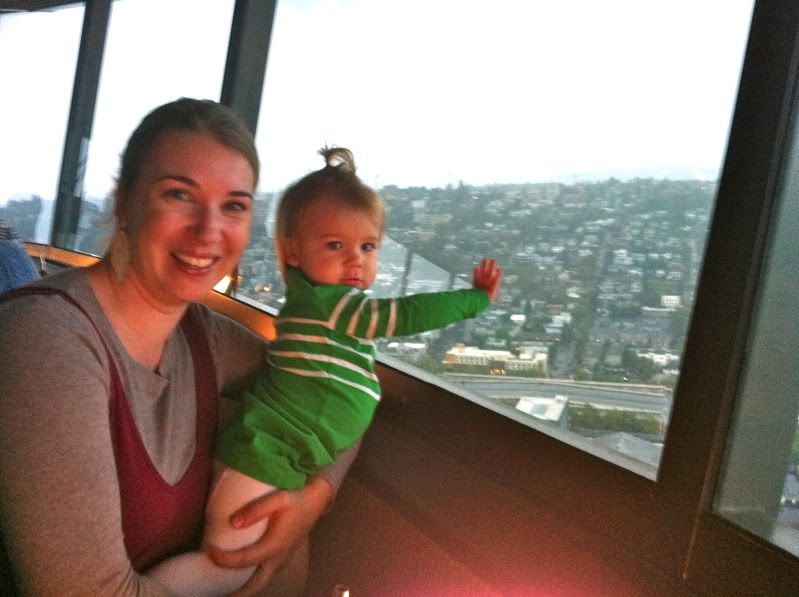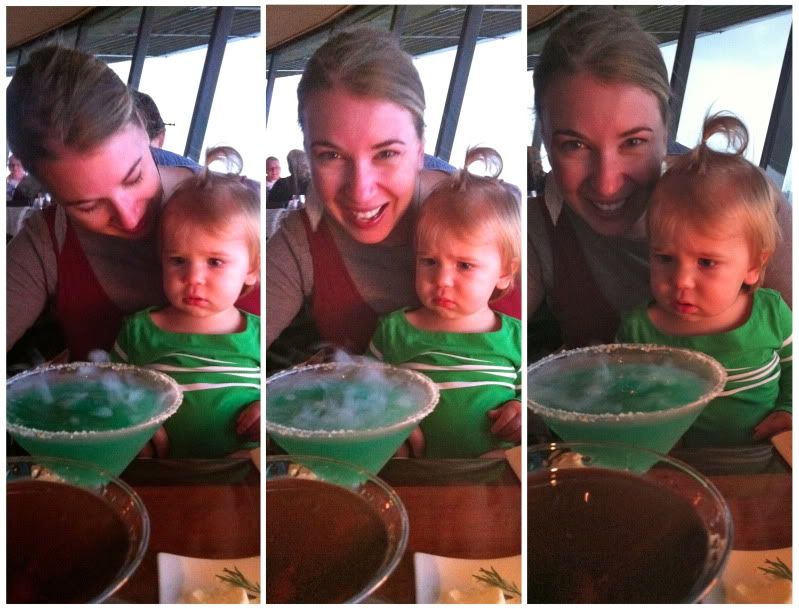 (photo above: I ordered a drink with dry ice, that made it bubble and smoke. Sedae was not fond of it. Her face was classic.)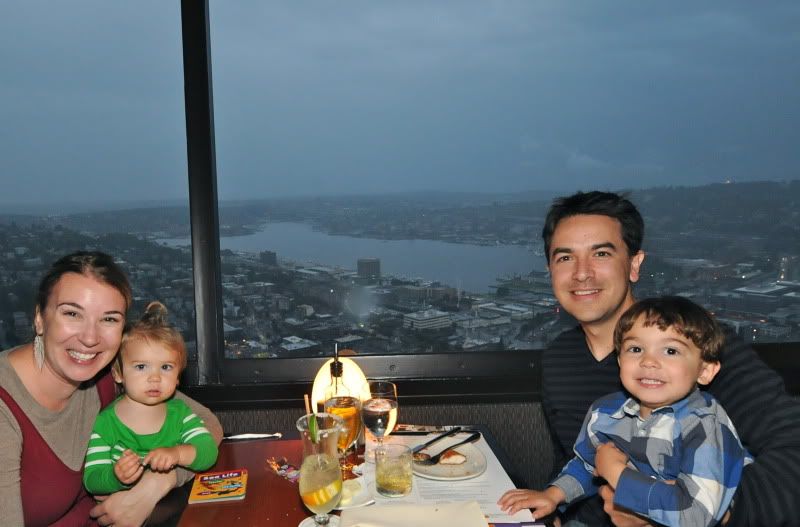 The last thing we had to do was take the monorail from the Space Needle conveniently right back to our hotel (it only stops once). We were full, happy, and tired of walking. It was also the kids' first "train" ride. It was so fun riding up over the city.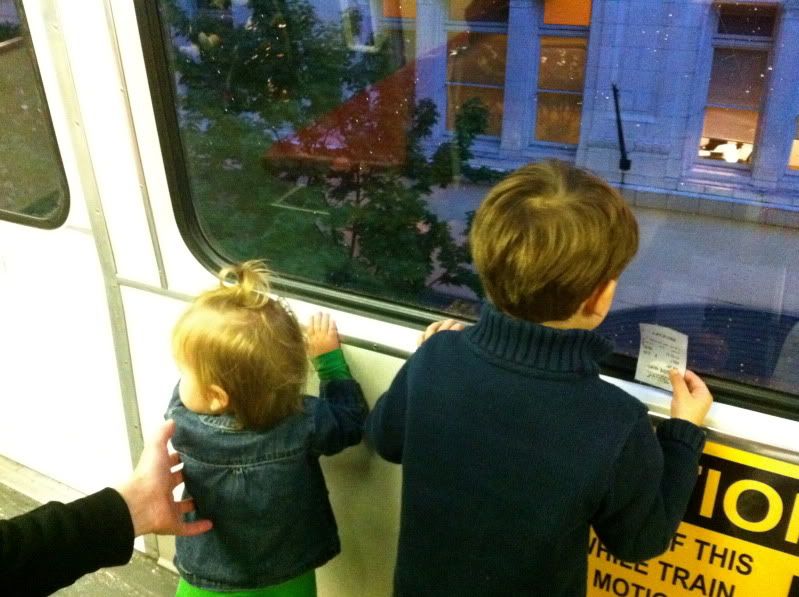 Back at the hotel, we had a wonderful nights sleep (as our next door neighbors were gone) and headed home the next morning. Thanks Seattle, for another memorable trip. See you again soon!