I've been feeling
heavy
this week. Weighed down, physically.
When I start to feel this way, I always notice a great difference when I cut out (
gluten of course
...which I'm not perfect at) meat for a week. As a sort of restart for my body.
So this week, there's lots more veggies in new (Wednesday) and old (Monday) ways. Finishing off the week with a tasty organic, grass-fed chuck roast.
I love fall cooking.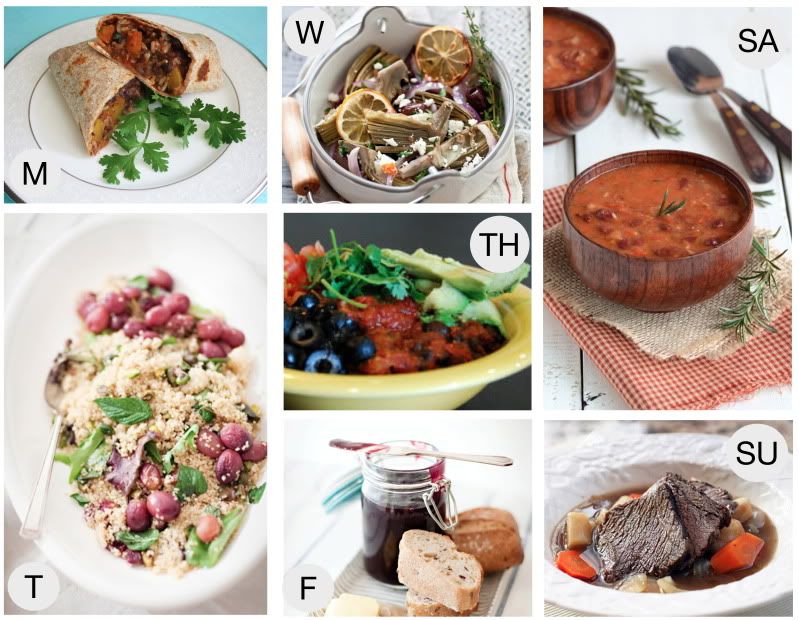 {m: vegan black bean burritos, t: quinoa, roasted grapes and garlic, w: braised artichokes with olives and feta, th: yumm bowl,
f: grape and rosemary jam, serve with cheese and bread, sa: rosemary red bean soup, su: organic grass-fed chuck roast with bouquet garni}