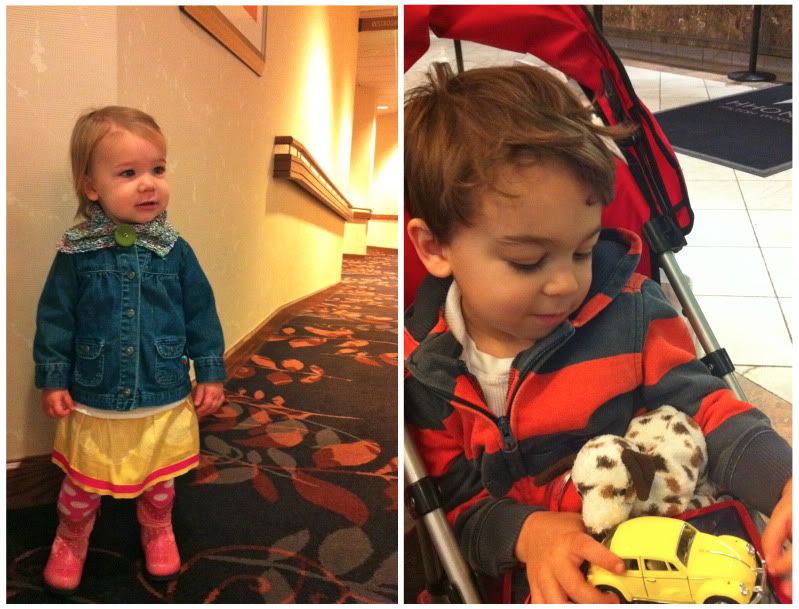 (
day one
)
Day two started with checking out of the room early and headed to
Barista
.
Holy-66% Organic Dark Chocolate-Mocha!
And we noshed on some tasty bakery goods. Picked up some beans for home too. The experienced baristas were super friendly to boot.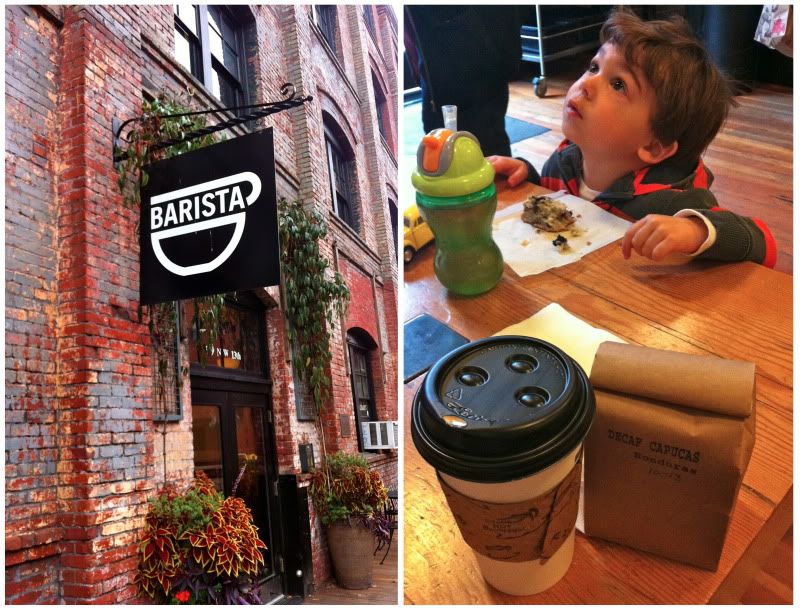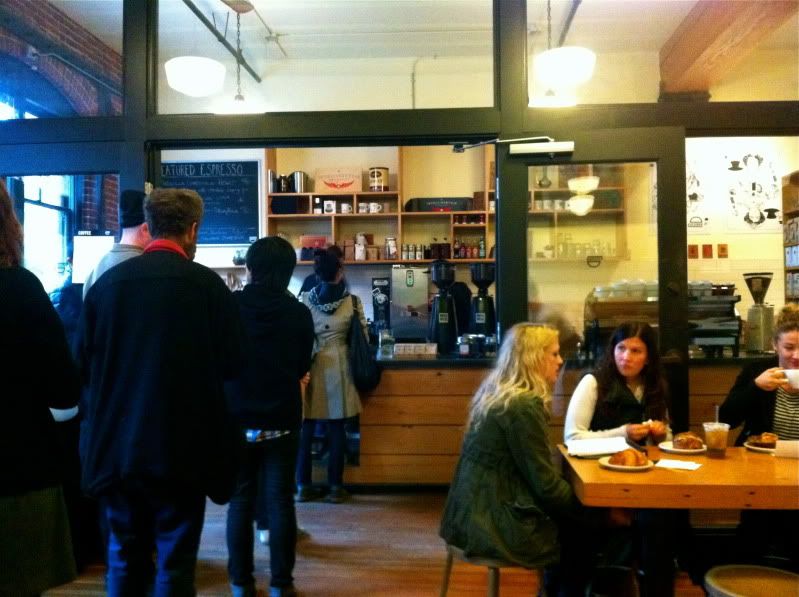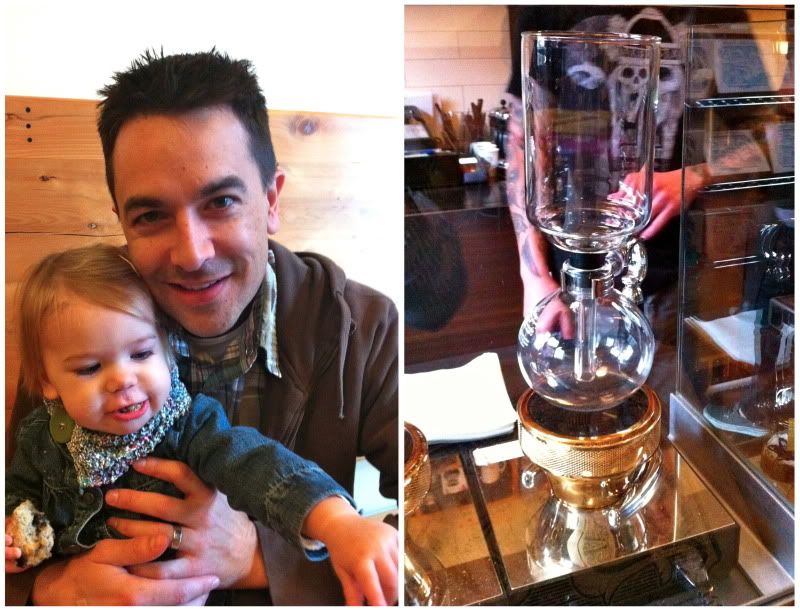 It was a cold, "typical" Portland day, and the plan was to hit as many places in the downtown area as possible before Rich's noon meeting.
All warmed and coffee'd up, we drove to
Chop Butchery
first. Nothing like raw meat in the morning! Ha!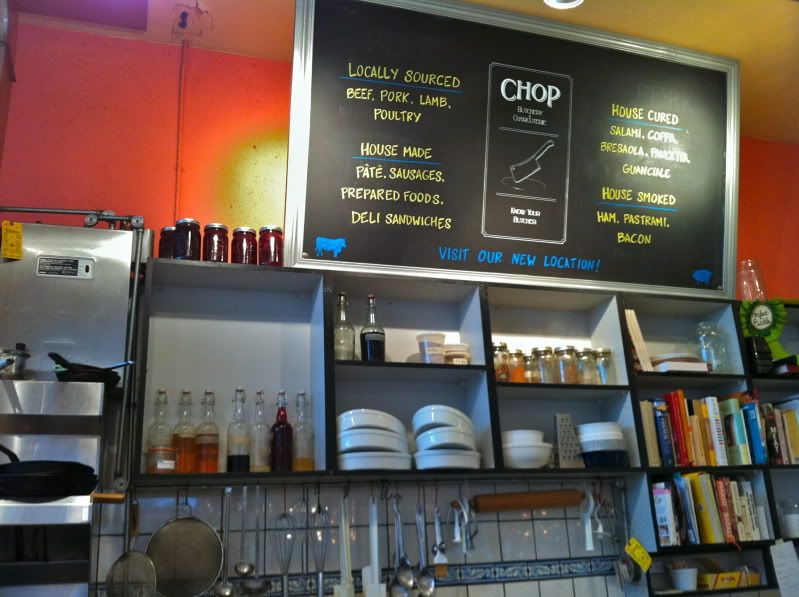 Those carnivorous taste-buds weren't quite awake, but we did grab an organic pork tenderloin to take home and bbq with our new salts.
From there we drove to
Steven Smith Teamakers
shop (which is next door to
Olympic Provisions
downtown restaurant) to select some teas.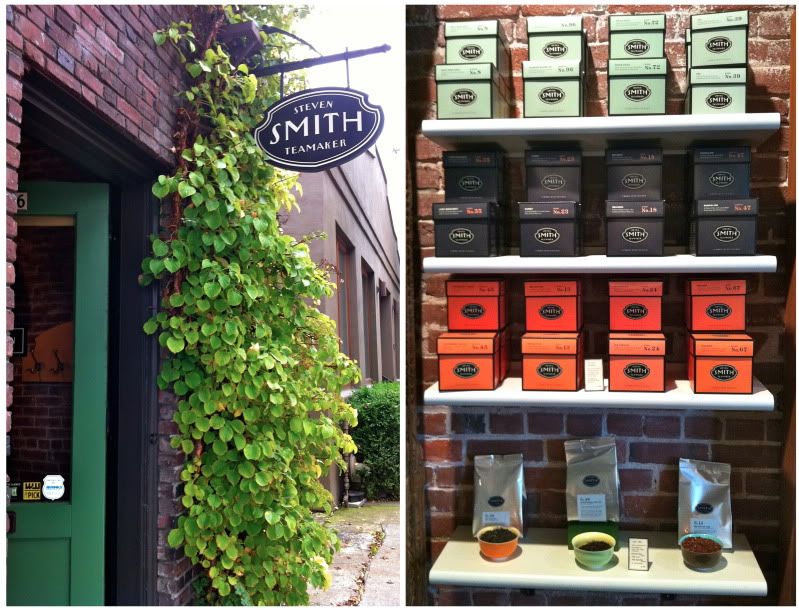 The shop is small, but has a few tables to sit down and enjoy a nice pot of tea and chat with friends.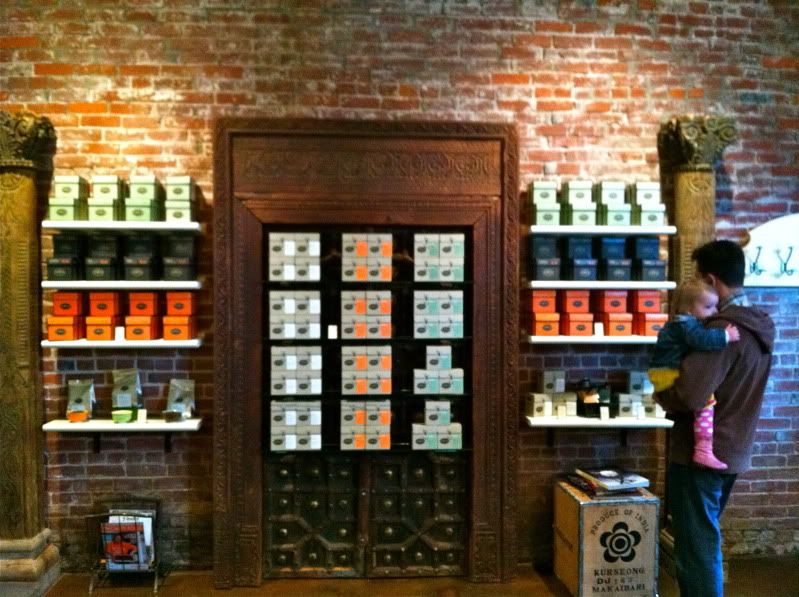 We grabbed a variety pack, to find our favorite, and found out that our
Whole Foods
now carries their tea. Score!
Then we drove to
Lovejoy Bakers
to pick up dinner for the drive home.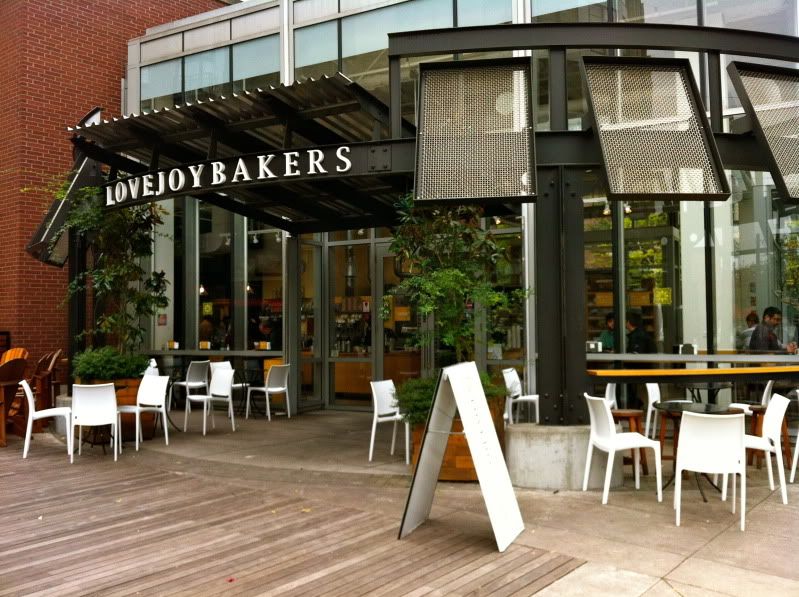 Super great bakery with lots of indoor and outdoor seating and delicious sandwiches. We got the Cubano and a roast beef with horseradish aioli. The kids shared a turkey and cranberry chutney sandwich. We also grabbed a sourdough baguette to enjoy at home and it has
the
best sourdough flavor I've ever had.
On the way back to our car we stopped at a little park to let the kids run and look at the fish.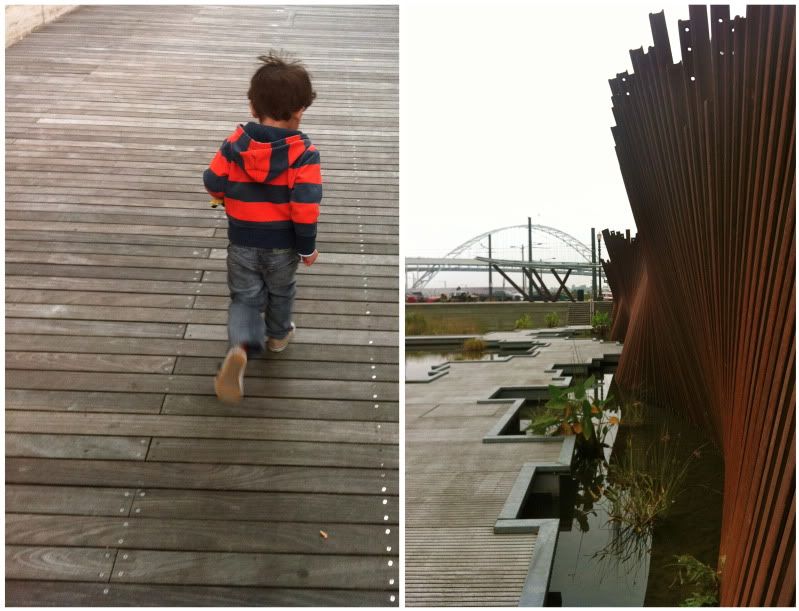 We then dropped Rich off at the
Olympic Provisions
on the eastside for his lunch appointment (fyi,
Chop Butchery
eastside is also next door), while the kids and I ventured back downtown to eat at
Grüner
. I was a little nervous going out with them by myself here, but they were great for me, and the restaurant was most accommodating.
(Olympic Provisions on the left, Grüner on the right)
I ordered the fig & fennel soda (which the kids mostly stole from me), the tarte flambée with sweet onions, smoky bacon, fromage blanc & chives, and their warm powdered donuts with chocolate ganache dipping sauce. All were devoured!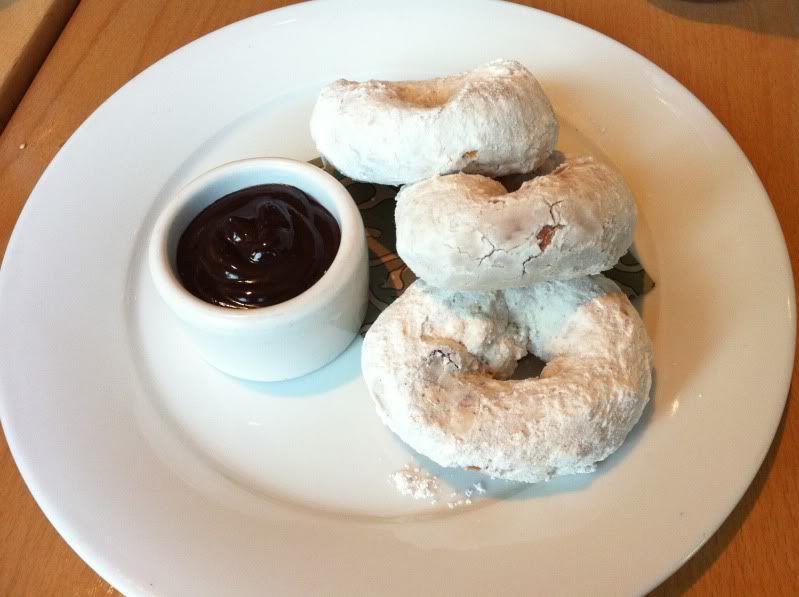 From there we headed to go to the
kids museum
by the
zoo
, but they're closed Mondays. We ended up at the
World Forestry Museum
right next door. The kids liked it; I was bored to tears. However, it
was
a good activity to expend some energy.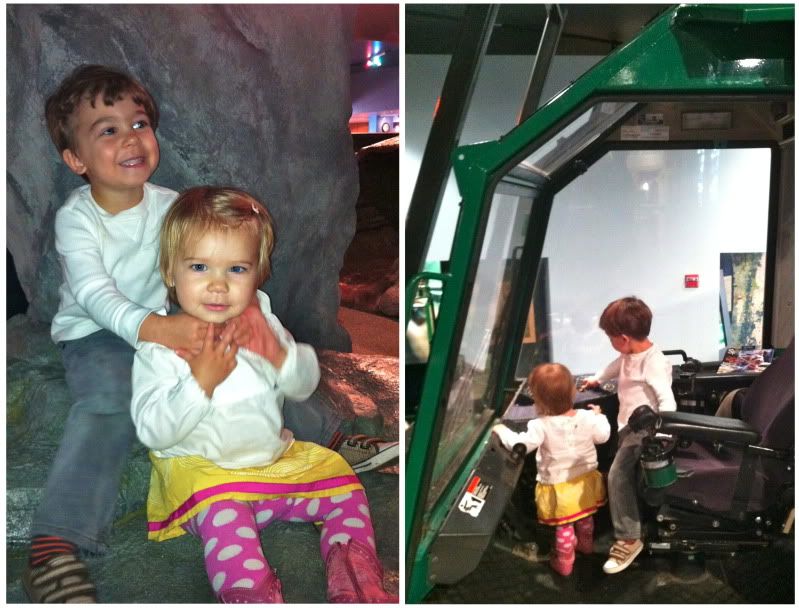 The last stop before heading home was
Ristretto Roasters
.
Rich got the pour over which was fun. And I, their mocha which was a not too sweet, very tasty break from over-sugared drinks. And again, great atmosphere and friendly baristas.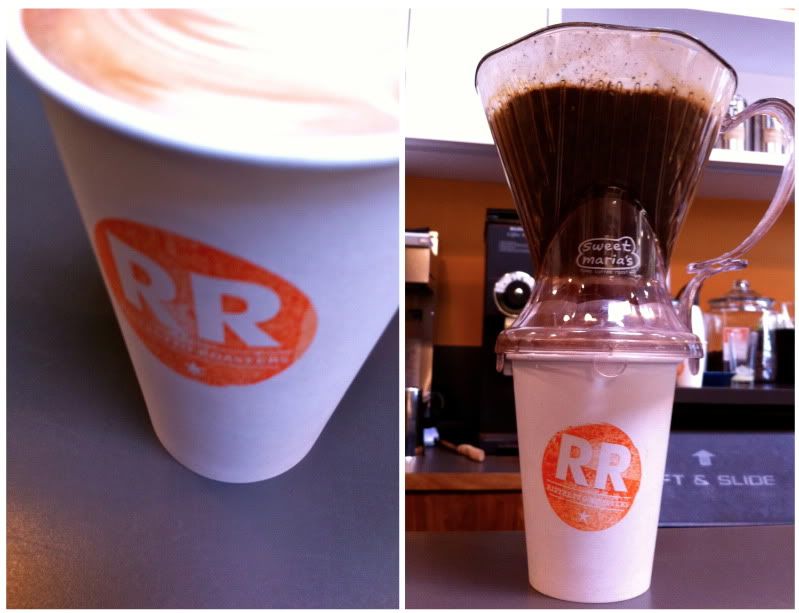 We gladly ate our
sandwiches
on the drive home. Thinking ahead this time sure beat grabbing fast food on the way. Win win and what a 48 hours!!