Ok, December 1st is coming up quick...too quick. I have been wanting to make an advent calendar, to start this tradition I grew up with, with our kids.
So I started searching around last night and holy calendars there's a lot of amazing ideas out there!
I haven't decided which I'll do, other than I want to fill them with activities to do together. Hopefully I can get a list put together and our calendar to share soon, but until then, here's my favorites.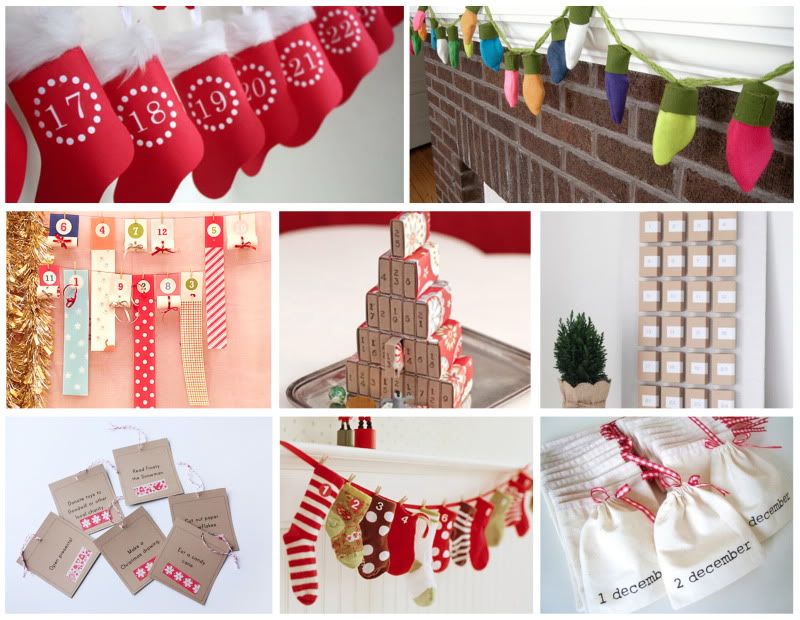 {stocking advent with printable, string of lights advent and pattern, paper roll advent and download, matchbox advent,
brown box advent, activity advent and printable, baby sock advent, advent pouches}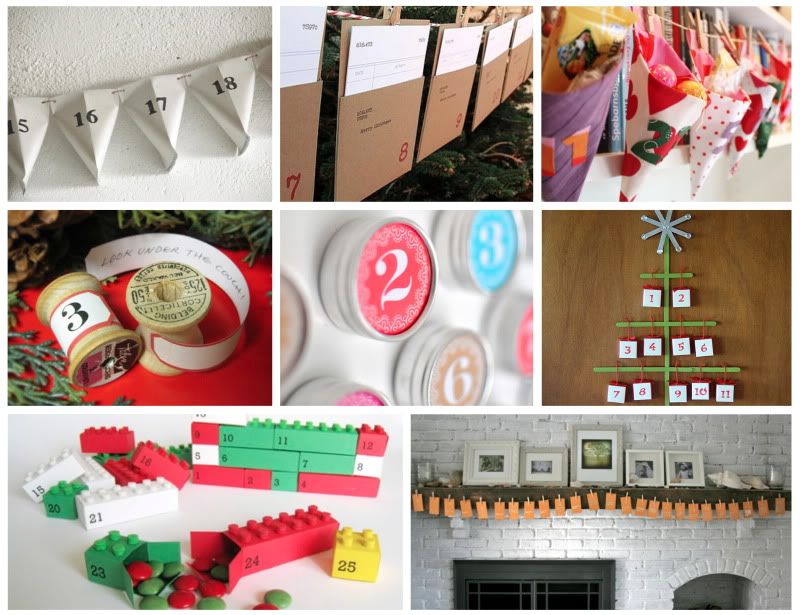 {paper bag bunting advent, library card advent, advent for everyone, spool advent and download, magnetic tin advent,
craft stick and origami tree advent, lego advent and download, counting the days advent}