A few years back I started collecting snowmen. Their cuteness is irresistible (and I'm not a collector...too much clutter).
But lately, I've found them a bit
too
cute. You know what I mean? I'm definitely finding favor with the humble Christmas tree. In all forms.
Check out some crafty finds I've rounded up. Trying to decide which one to do this year, they're all so fun. The ice cream cone trees would be super fun to do with the kiddos, in lieu of a gingerbread house. Same with the pine cone & pom pom "tree", it's only 2 ingredients (Kiwi Crate has a whole
2 ingredient series
that's definitely worth checking out)!
What collection do you fancy for Christmas decor? Leave your comments below!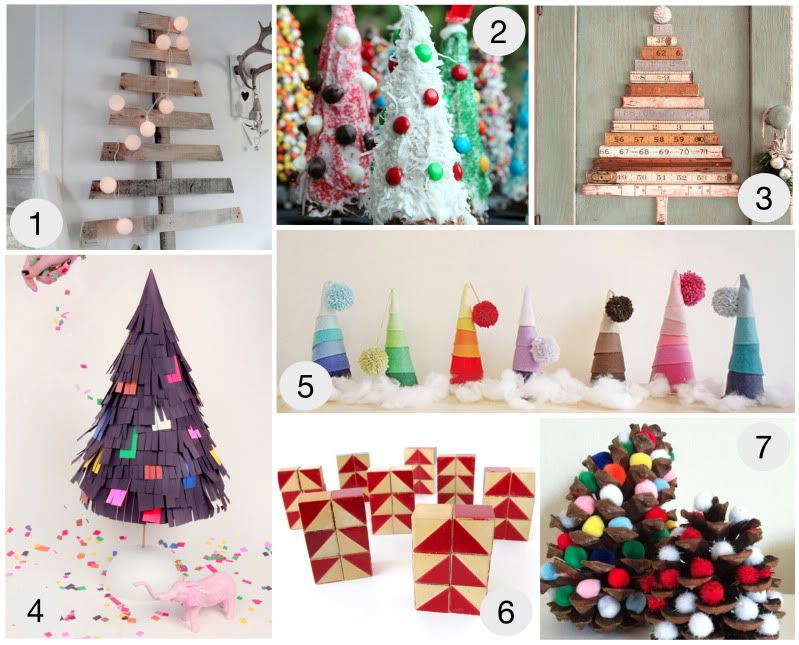 {1: wood pallet tree, 2: candy cookie trees, 3: vintage ruler tree, 4: piñata tree,
5: felt trees, 6: wood block tree, 7: pine cones & pom-poms}