here today she is sharing a tutorial for a gallery wall. use it to hang art work or for displaying Christmas cards. thanks for the great idea Abbey!}
Hi, I'm Abbey Hendrickson! I live with my little family in rural upstate New York. We recently purchased an old, abandoned farmhouse and have spent the last few months working to make it our own. When I'm not tearing down walls or refilling sippy cups, I write a blog called
Aesthetic Outburst
and work as a freelance craft stylist. Thanks so much to Christen for inviting me here as a guest blogger!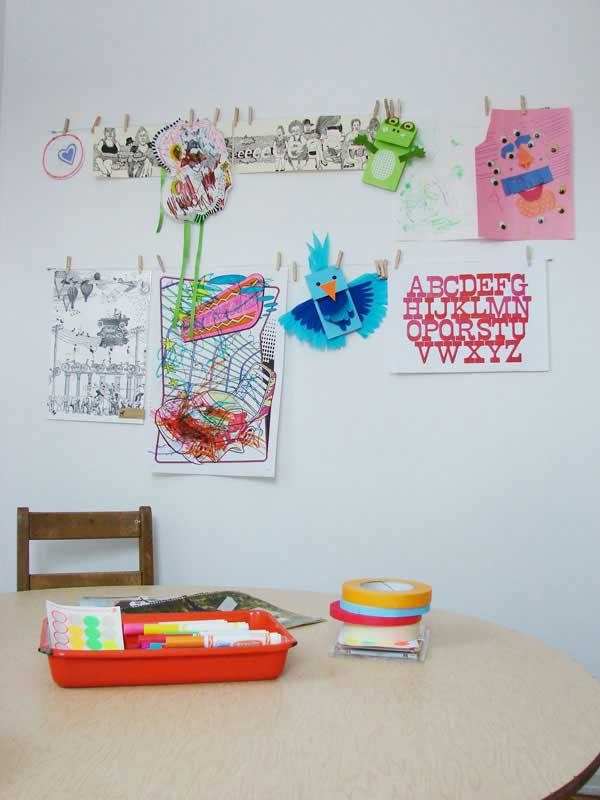 One of the first things we did when we moved into our house was to make a gallery wall for our kiddos (ages 2 and 4). They're both quite prolific and love to see their artwork displayed. Making a gallery wall is simple, and kids of all ages will love having a spot to hang artwork, photos, or important reminders. You'll need:
screw eyes
wire (I used 18 gauge)
wire cutters
a level and/or measuring tape
clothespins
artwork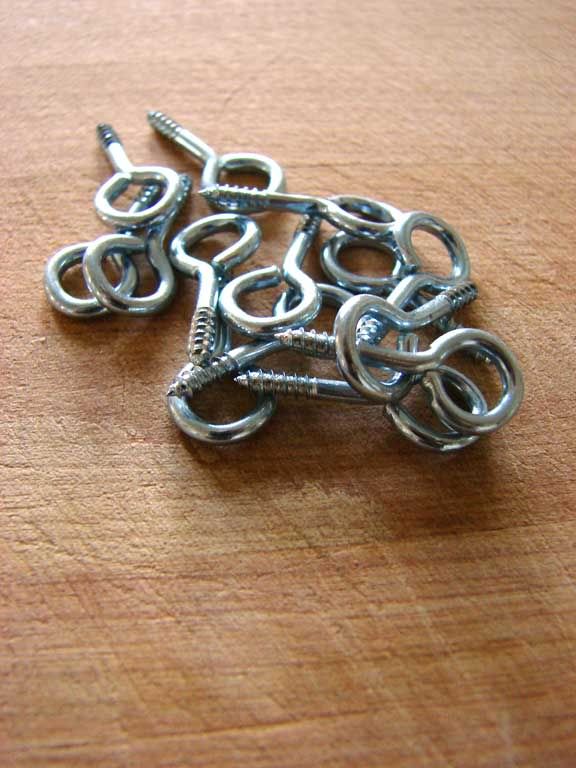 Instructions:
1. Mark the spot where you want to put your first screw eye. Using a level or tape measure, mark the spot where you want the matching screw eye. Mine are about 3 feet apart.
2. Twist the screw eyes into each mark.
3. Secure wire around the first screw eye and stretch the wire to the other. Wrap wire around that screw eye and cut off any excess wire.
4. Continue for each level, being sure to take into account the average size of your artwork and keep enough space in between.
5. Hang your artwork!