she's my crafting partner in crime and I'm so happy to have her share a hand embroidered felt ornament with us today.
be sure to stop by her blog and say hi!}
The idea for this ornament came from the festively fun book
Fa la la la Felt
. I love working with felt for many reasons, mainly because it doesn't ravel when cut and makes for a perfect canvas for embroidery projects.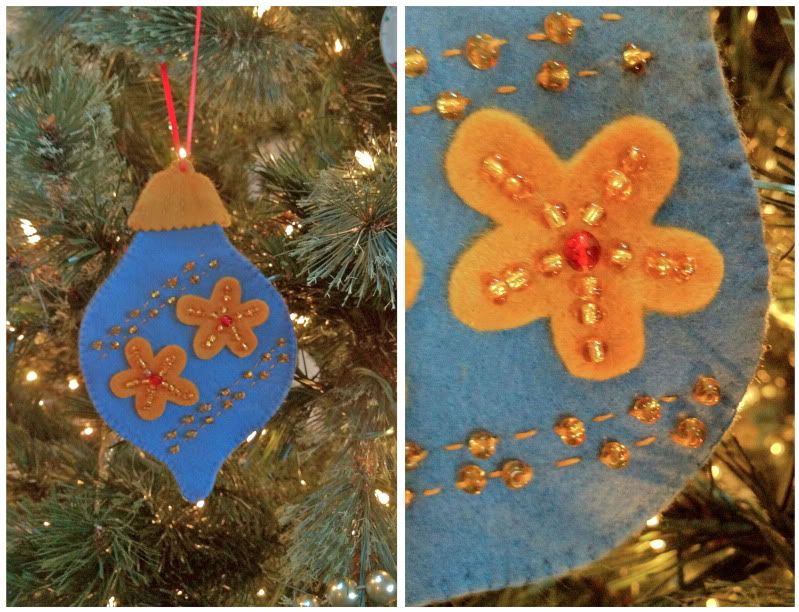 The beading was very time consuming but really added the delicate detail I was looking for.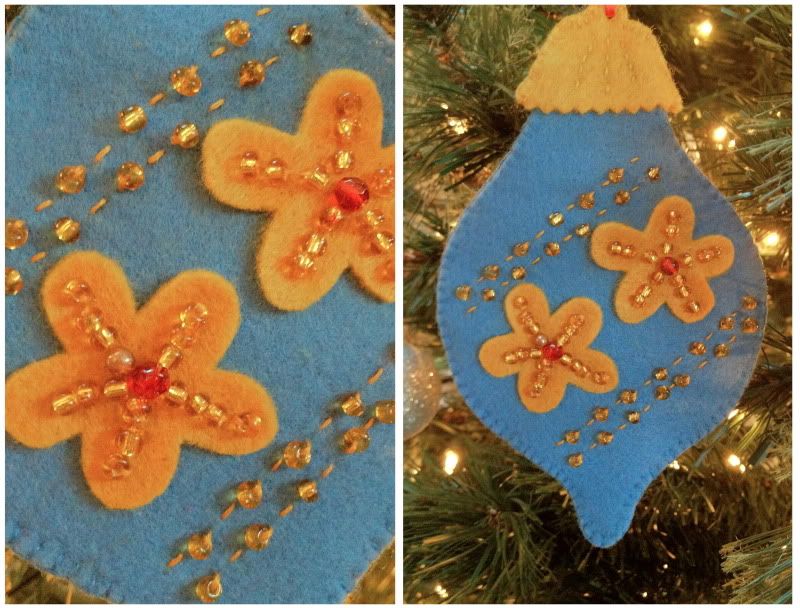 From
earth-friendly felt
,
eco-felt
to
bamboo felt
, crafting with felt can be green. Start yours today for a lifetime of Christmas enjoyment!