Need to work on colors with your kids? These slim little popsicle sticks will be a fun way to do the trick.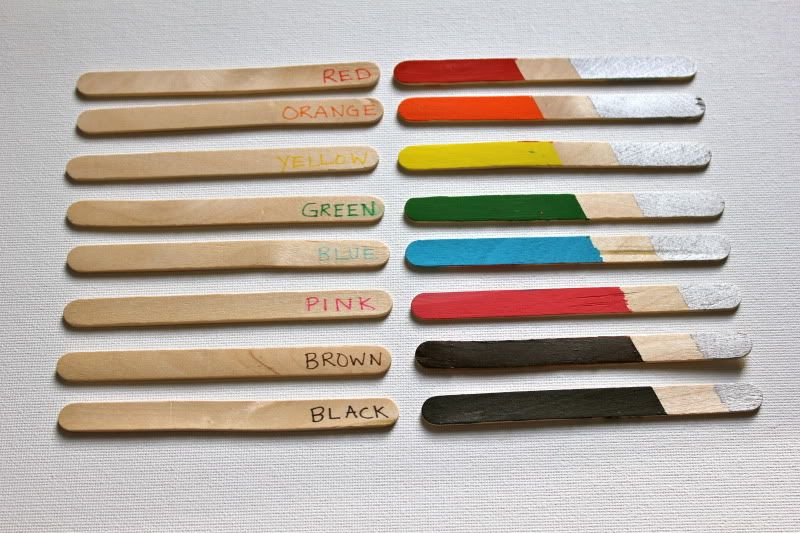 I wrote out the name of the color in its coordinating color (for word recognition), then made a set of painted sticks for them to line up and match.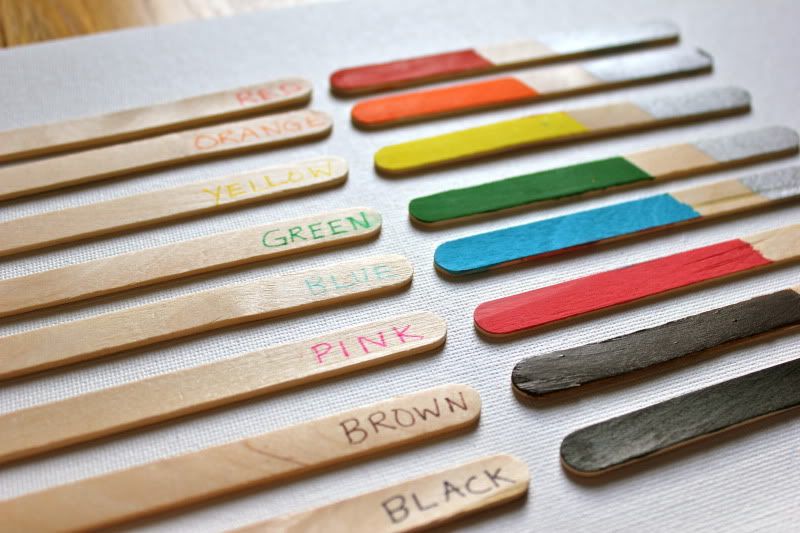 From there, how about building a little stick house? By matching colors side by side. Or put them in a line, like a simple game of dominos. Popsicle sticks have so much unsung potential!