See how small and compact this puzzle is? It's deceiving. This puzzle packs a brainy punch!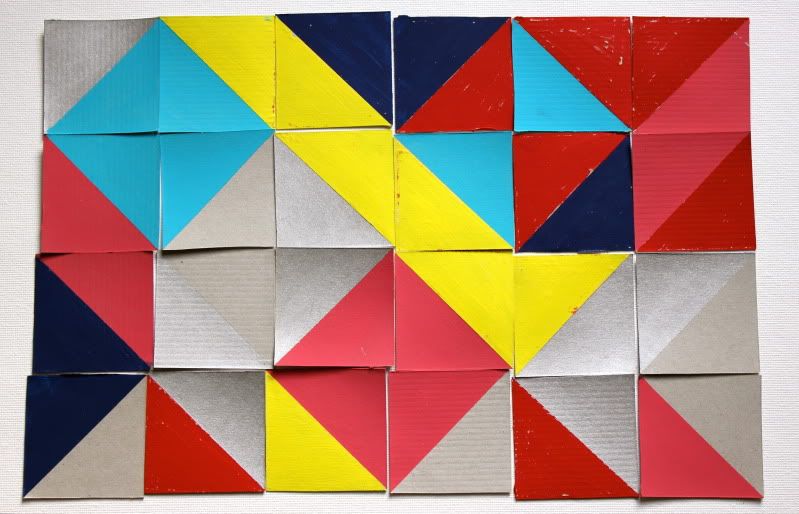 I took cue from all the geometric love out there, like this
giant geometric puzzle
, or these
little wooden cubes
, and made one out of thin cardboard so it doesn't take up precious cargo space.
I cut these into 2x2 squares then used painters tape corner to corner to get a straight line. Grab some acrylic paints then paint away, leave some blank, add a little silver bling, sky's the limit!
If traveling in the car, you could get a sturdier piece of cardboard and stick a bunch of little velcro strips 2 inches apart, and put the opposing side on each square so they stay in place on a bumpy car ride.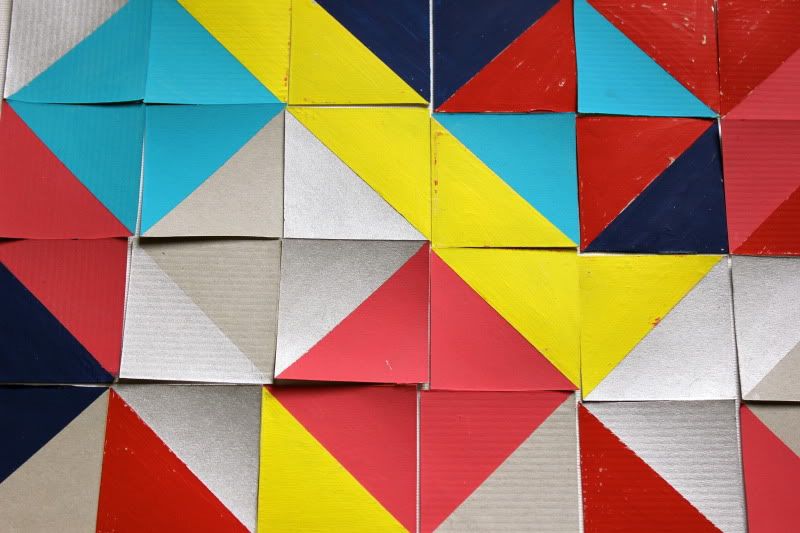 This project is great for color matching, fine motor skills and shape recognition. I'm super thrilled with it and hope it brings many miles of enjoyment.