Today was the last day of our amazing little family vacation *tear*.
It has been one for the books that's for sure. I'm excited to share more details with you, like the great things we saw, things that are perfect for kids and families, where we stayed, etc. I'll get to all those, eventually. Groceries and laundry are on the immediate list upon returning to "normal".
To finish off our trip, we had pictures taken with some phenomenal photographer friends,
Gary & Courtney
, who happened to be on vacation here at the same time. They have a heart for travel, like us, and have ventured the world taking pictures. They continually inspire and excite us for new ways to look at life.
Here's a couple snap shots they took on my phone at the end of our session, with the most perfect sunset.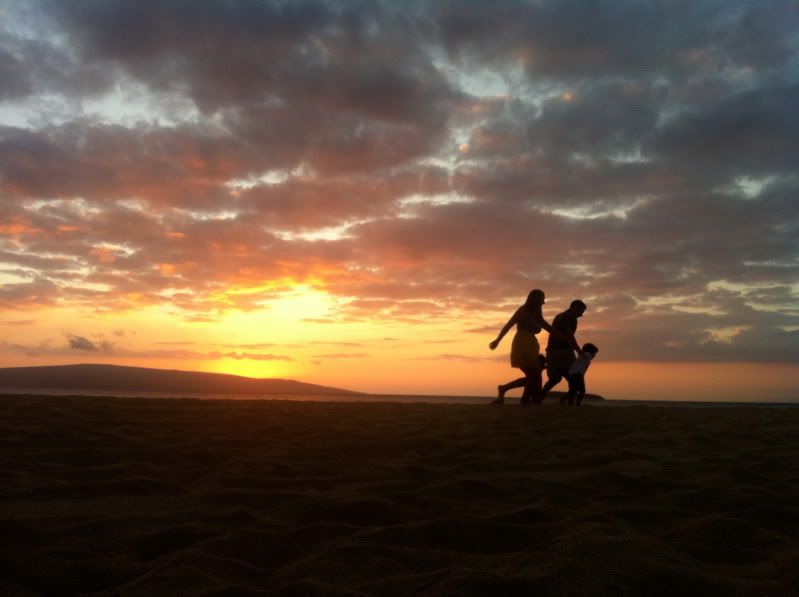 Cannot wait to see all the pictures and share them with you too!
If you are looking for photographers who will blow your mind...look no further. We had so much fun with them and they planned out everything to make it effortless, casual, and beautiful.
You can find them on
Facebook
, Twitter (
here
and
here
), or follow along on their
blog
(they just wrote an amazing post on traveling that we really resonated with).
Tomorrow I'll have another quick and fun idea for kids of all ages!