I'm a few months late getting this posted. So what. Don't judge.
But seriously, Rich and I wanted to make the kids something for Christmas. And make we did.
We love wood toys. They're more durable and just plain cuter than their plastic counterparts. And what kid doesn't like a pull toy?
So we made caterpillars. We thought they were so great we made a few more for the little nephews in town. Cute as these little buggers were, tedious doesn't even begin to describe drilling and painting over 80 little round balls all different colors to coordinate with each kids' rooms. We seriously put some elves to
shame
!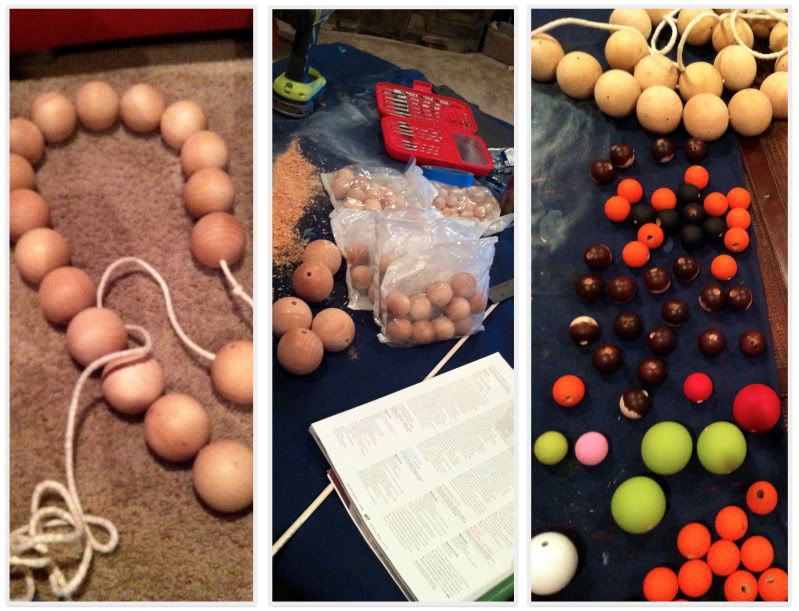 All things considered, there's no other joy like seeing your kids playing and loving what you made for them.