I've been trying to get this post done for days now. I think the trauma of drilling holes into hundreds of jelly beans still haunts me so it's been difficult to process through how to tell you to do the same maddening thing. But believe me when I say it
was
worth it! These little candy necklaces turned out so cute. And was able to (with the help of my selfless husband and sleeping babies) knock them out in one night.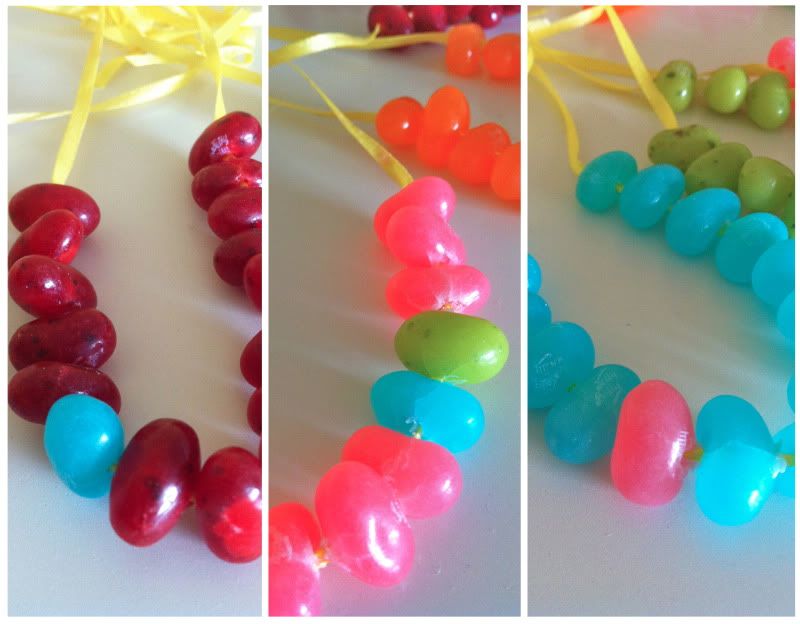 The
gumball necklaces
over at One Charming Party was the initial idea but thinking it through, most of the kids at Dae's party weren't of the gumball age. So the thought process was to grab the jelly beans in coordinating colors of the party. The problem was that they are sticky and gummy when drilled into. Who knew?! Right. I used a power drill and the smallest bit hubby had. You'll have to clean off the gummy guck after a few drills. And be careful not to press too hard or they'll split.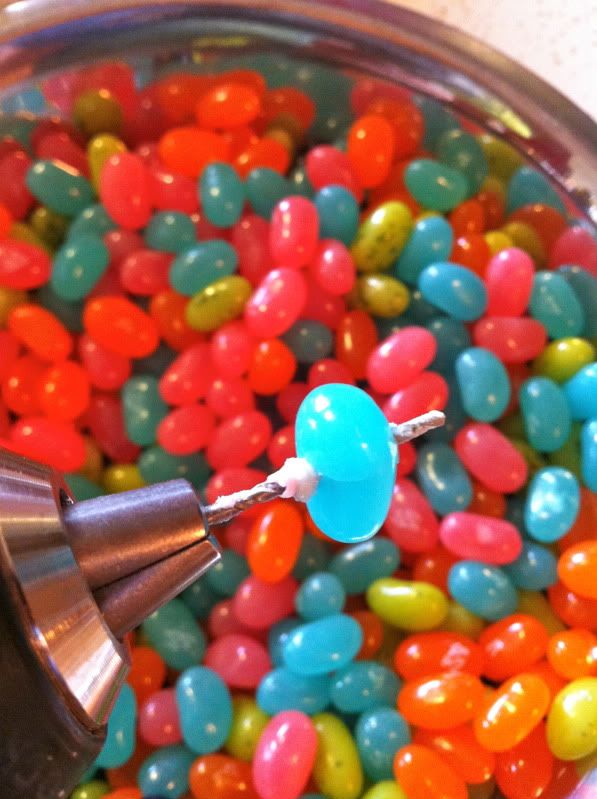 Then thread your ribbon onto a needle (the thinner the ribbon the easier). Thread the pre-drilled jelly beans onto your ribbon. I did 16 per necklace so it would go around the front of each kids' neck. I also varied up the colors for each to add a little variance.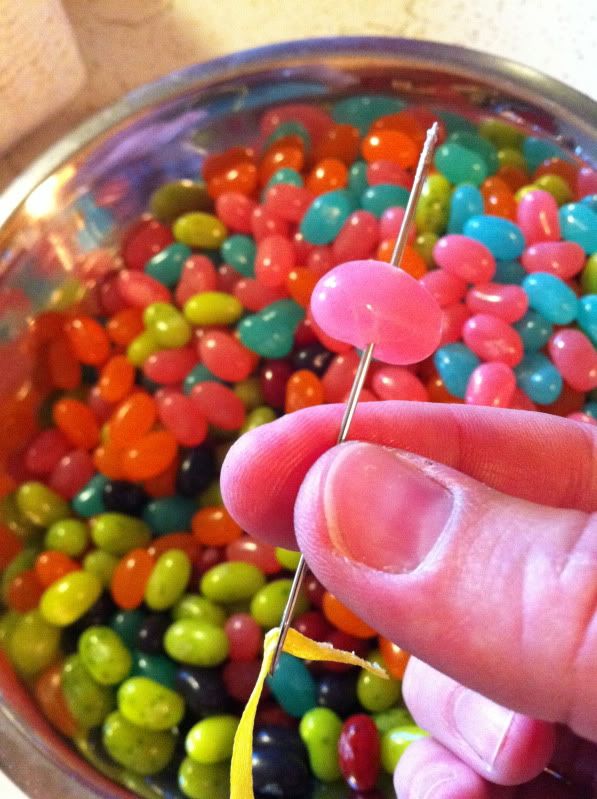 Hand them out like, well, candy, and revel in your hard work.