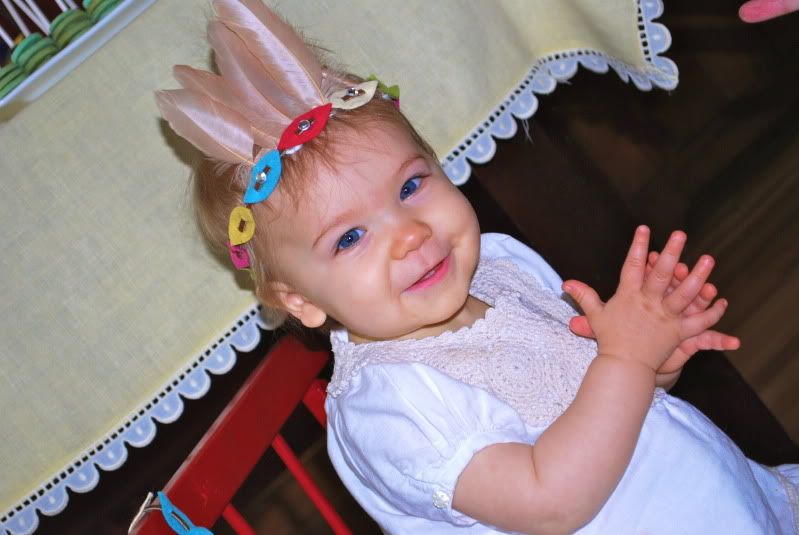 Every birthday girl needs a birthday hat. It's a must have accessory.
I was instantly inspired by this little headpiece in
Wovenplay's
spring collection and wanted to make one like it for Sedae. I wondered if she would just tear hers off at the party, but she wore it like the rockstar she is.
I ordered some wonderful wool felt from
Giant Dwarf
(a dream to work with), grabbed some feathers, a length of leather string, my trusty hot glue gun and started in.
Of course Tay needed one too, just for fun, although he's not much into the dress up stuff. Like at all. Can you tell?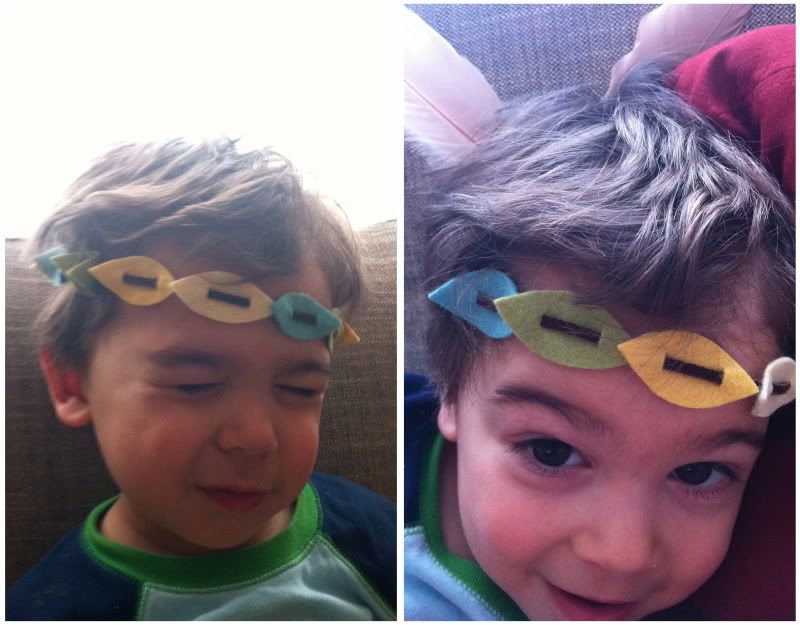 They were both great fun to make. I think I wanna make more.