Fathers day is coming up in a couple of weekends (June 19th, FYI) so I've been gathering ideas and projects to be ahead this year. What a concept.
My most favorite I found is a
superhero gift box
with free printables to label all the goodies.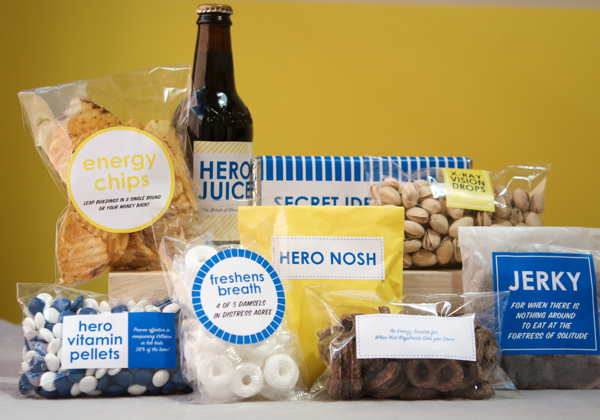 Irresistibly adorable huh. I'm excited to go pick out all his favorite foods to fill bags with and beer for his "hero juice".
Speaking of beer, and my husbands love for finding new flavors, I'm working on an idea like
this one
and will post some printables for you too once complete.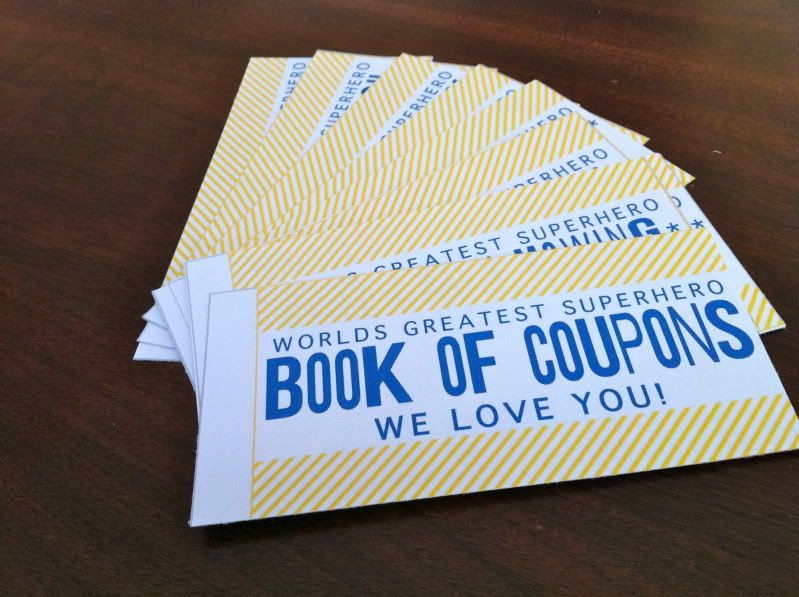 The last gift is a good ol' fashioned coupon book. Who doesn't appreciate free gestures of love? I found some versions around the blogisphere but wanted them to coordinate with the Superhero box, so I made my own. And lucky for you, I'm sharing them with you! Even if you don't do the Superhero box, they are fun and cheery to use alone. Whether for your baby's daddy or your own daddy, these coupons will be a treasured hit.
Click
here
to download, print on card stock (there's two pages), cut out and staple together. Hand out to those deserving Dads!