Happy Mothers Day to all you mama's out there! I hope today, as every day, you're feeling loved.
It hit me this morning as I was thinking about how this is my first mothers day with two bitty loves, that I don't need a special day to realize how blessed I am to have these two, amazing kids, in my charge to raise and nurture. Also how lucky I feel to have such an amazing man to do life with. Who spoils me every day.
But I will take the extra recognition that today has brought. I'm not one to turn down a meal I don't have to prepare and lounging around doing whatever I want.
My nice leisurely morning started with
Stumptown coffee
french press and
breakfast bread
, and homemade cards, and Tayden repeatedly saying "Happy birthday mothers day!". We then quick got ready and headed to
church
.
Once we got home, Rich started in the kitchen. And I started with mimosas. Take a little organic strawberry lemonade from Trader Joes. Add a little brut. Ok, a lot. Drink. Repeat. Rich made Tay a "no-mosa" so he'd have a special drink too.
The house was filled with smells of bacon. Frying. With potatoes in olive oil. Oh it is a good day.
Every cake was a devoured yet cherished, along with a dollop of apple sauce and sour cream. And the bubbles from the champagne cut through the grease from the pancakes real nice.
A quiet afternoon of napping kiddos lead into an evening of bar-b-que and of course a bit of chaos; wouldn't be normal without it! Though we ended up having a fabulous dinner and play time to round out the night.
I snuggled lots, relaxed, and just soaked in a Sunday with my family.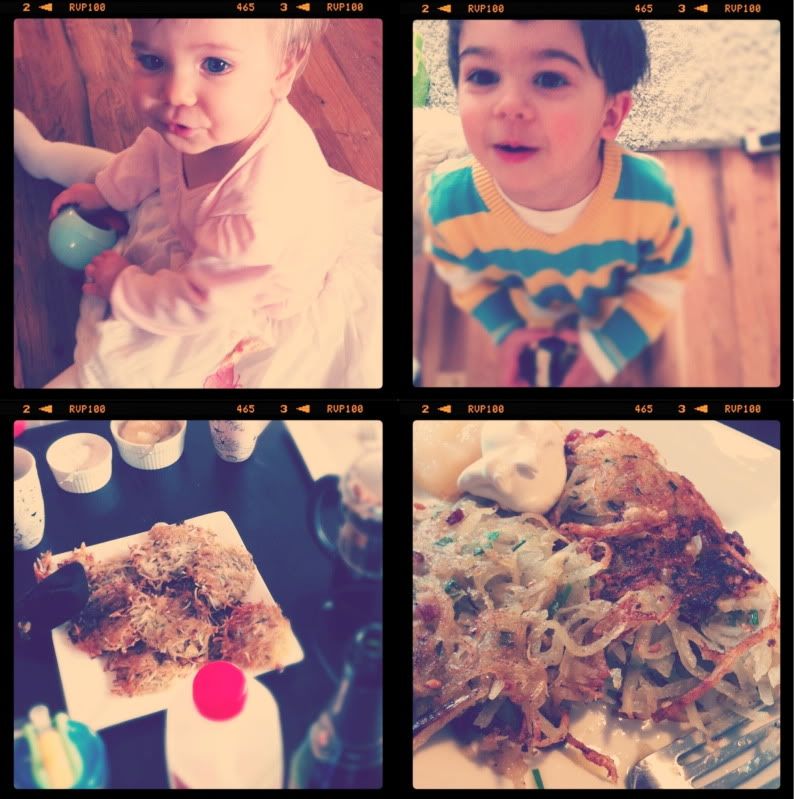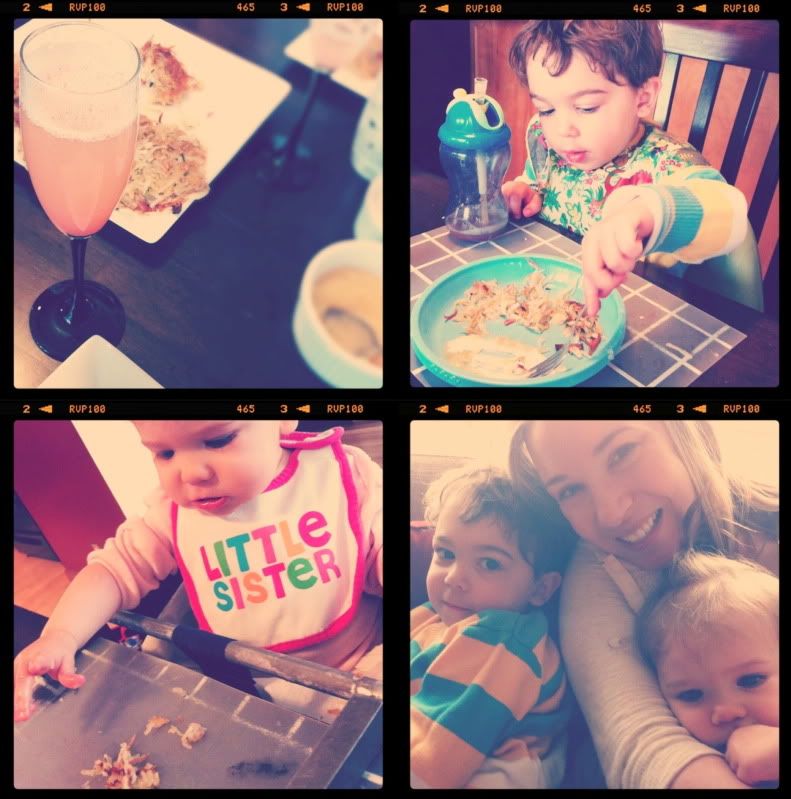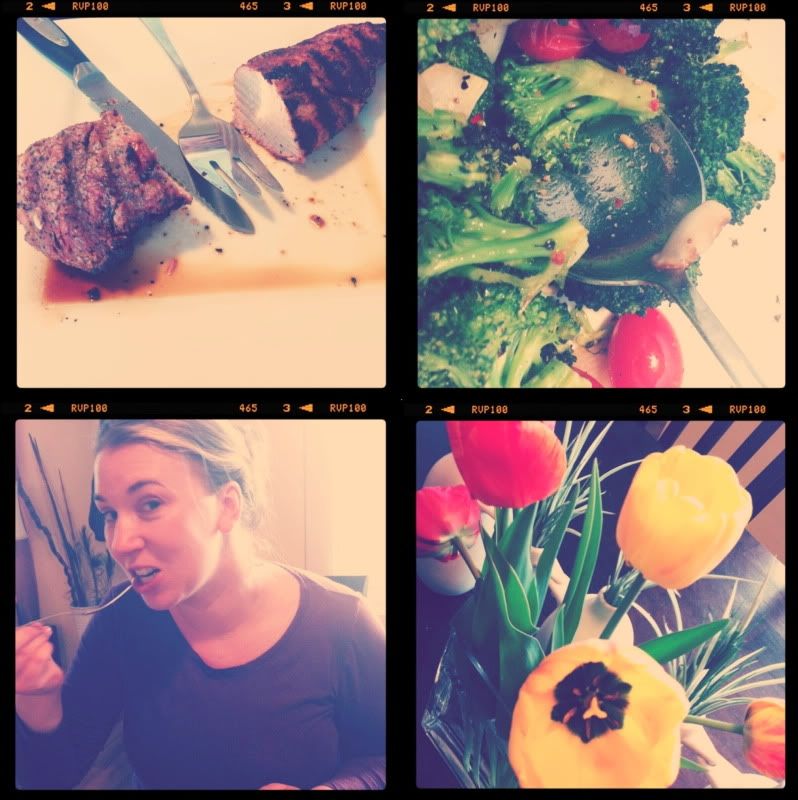 Bacon and Chive Potato Pancakes
adapted from Epicurious
Serves 4
2 pounds peeled and coarsely grated potatoes
1/2 medium yellow onion, coarsely grated
3 strips cooked bacon
2 tablespoons chopped chives
Salt and pepper to taste
2 tablespoons bacon fat and 2 tablespoons olive oil for frying
In a large bowl, mix ingredients until well combined. Heat enough oil in frying pan to cook first batch. Form small patties with the mixture and cook 5-7 minutes per side. Serve with apple sauce and sour cream.