Today is mine and Rich's ninth anniversary. Nine years of crazy, fun, amazing memories. From meeting at college, to living in Orange County, to following our leading to Oregon, a lot of trials, two healthy, gorgeous kiddos and a new outlook on our life, it has all been with a smile at the end of the day. I still love waking up to this man every morning and just the other day, we were talking about how we can't even picture what we'd be doing without one another. Gag. I know. Deal with it.
We always try to get away for a little trip on our anniversary, but that hasn't happened in over three years, since both kids have been born right around that time.
This year sweet friends of ours offered to watch them overnight and we fled to our favorite city, Portland, to see our favorite artist perform, Xavier Rudd.
We were stoked to stay at
Hotel 50
on the river, a fabulous little vintage remodel that is just brimming with comfort and good design, not to mention wonderful hospitality. But I want to talk about something more important. Their bar. I'm serious. Just check out the
menu
. The Fancy Fries are what great dreams are made of. And the Cinnamon Blood Orange Margarita? Forget about it.
There's good reason why Portland is foodie capital. You just can't go wrong pretty much anywhere you decide to eat. We wanted to hit
Saucebox
, a place we rarely get to as it's not the most kid friendly atmosphere. Perfect for us! Their infusions are killer.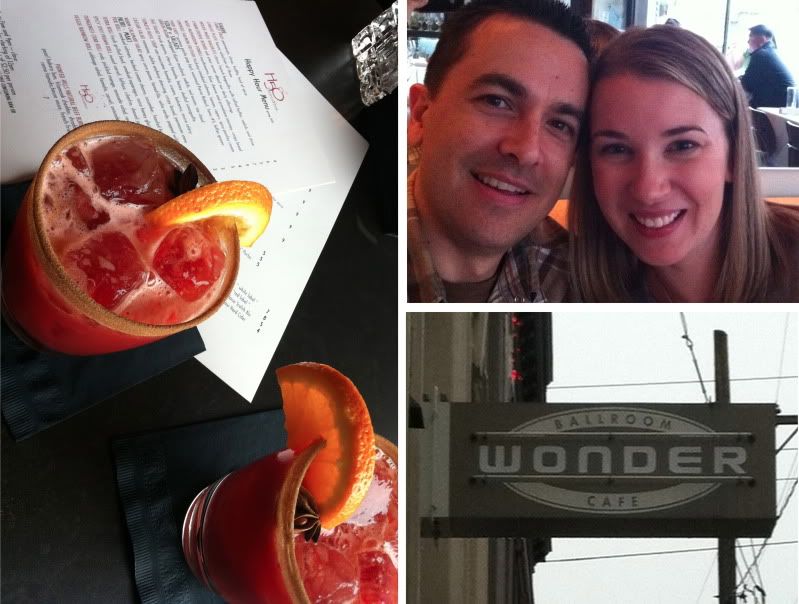 We decided to take public transportation around town. And in true Oregon form of course it was raining. I had a super embarrassing moment on the Met that I will only share if you ask me, but we finally made it to Wonder Ballroom where Xavier was playing. And stood in the rain in order to get balcony seats. We're old. And like to sit. And we're glad we did because it was a long set!
This clip is of one of my favorite songs of his, Gift of the Trees.
And of course, a great tribute to Mr. Marley, always a crowd pleaser (on this the anniversary of his untimely death).
Another interesting, late night ride back on the Met where we were questioning our decision making paradigms, we made it back and barely had time to hit the pillow before we had to get up again. It was a fast 24 hour trip but before we left we of course had to hit
Stumptown Coffee
and
VooDoo Doughnuts
.
This guy at VooDoo rocked our worlds and encapsulates everything of why we love Portland.