There's such a limited window of warmth here that every day must be cherished like a precious gift. I dream all winter long of the fun to be had with the kids. The dreams usually involve water, sun and some sort of refreshing treat.
When the warm months come around, you have to be prepared! And what better way can you prepare than a list?
We made a grab-bag sort of list. I wrote out everything I could think of to do with two babies in the summer (there's over 40 ideas!), printed, cut out and stuck in a recipe box. Each day we have free we'll draw a card from the box and have our instant inspiration for the day.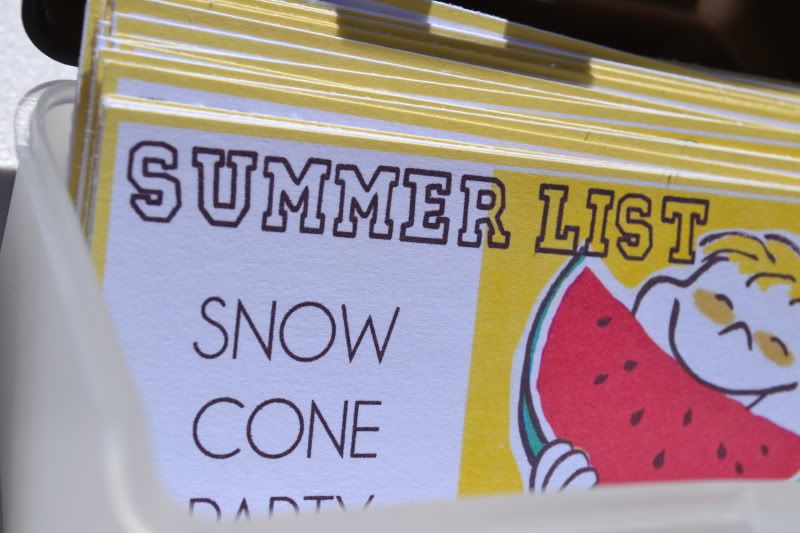 Are you needing ideas to pass the what-to-do-today's?
I made you a set too
. Do you already have ideas of what you want your summer to look like but would like a cute card to write them on?
I thought of you too
. You could even laminate the blank cards before writing on them and use them year after year. For the label on the top,
print this
onto a sheet of sticker paper.
We did one today, a picnic lunch. They get a kick out of this every time we do it.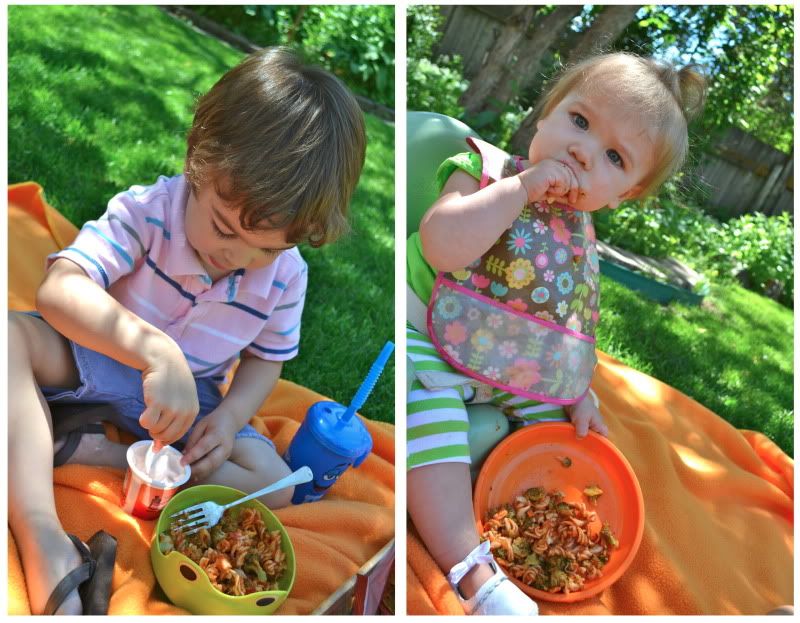 Please share what's on your must-do's this year!