Welcome back for the second part of our
busy bag series
. Today I'm sharing ideas you can do with things lying around your craft space. You don't have to do the project just as suggested. Think outside the box. Use up those miscellaneous supplies you already have. Being frugal will be so fulfilling!
Here's a round up of some ideas I love with links to each of the bloggers or websites supplying the tutorial.
Enjoy and let me know which you end up making. Tomorrow I'll cover organization ideas for gathering all your wonderful crafts together in one tidy little package.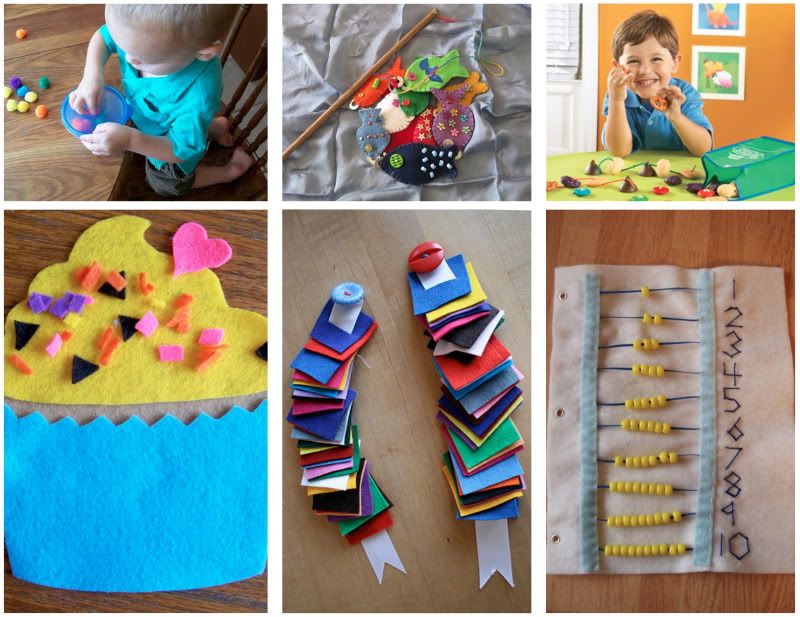 {row 1: pom pom stuff it in, counting felt fish, smart snacks mix and match, row 2: build a cupcake, button snake, counting page}
{row 1: felt build-a-house, magnetic pom poms, row 2: patterns with plastic eggs, stringing buttons, row 3: dyed pasta sorting}