Today is the first day of fall so if you're looking for some inspiration on how to decorate this year, consider the simple yet strongly-stated use of black and white.
It doesn't have to be just for Halloween, but all season long.
Stretch your fall comfort zone with these bold colors, and daringly mix them with with natures abundant colors you see outside.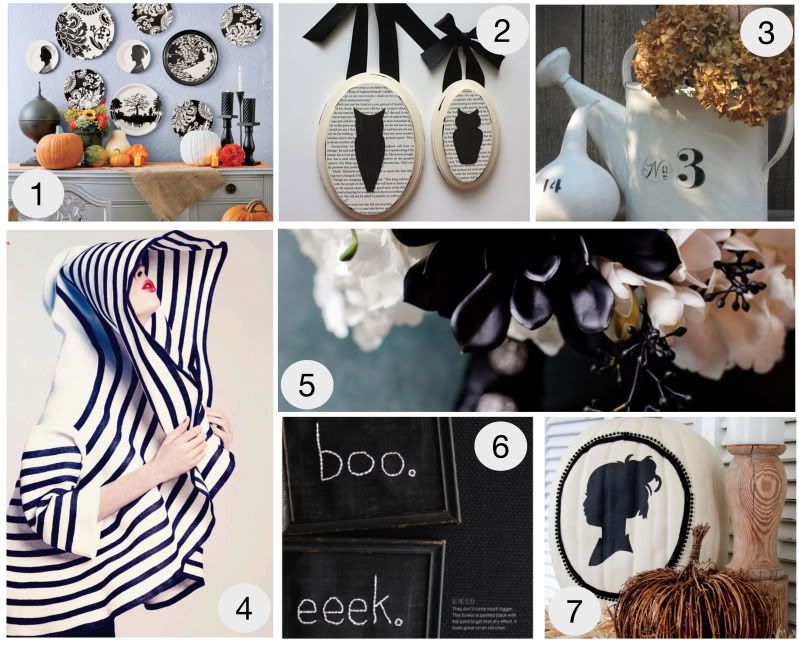 {1: black and white plates mixed with natural fall colors, 2: make some fall art, 3: white watering can and gourd with black numbers and neutral flowers, 4: love this striped cover-up, to stay dry in the rain, 5: arrange a gorgeous bouquet of black and white flowers,
6: embroider a statement and frame it, 7: stencil a silhouette on a pumpkin}