Here is a kick ass, cheap little project for your duplicating pleasure.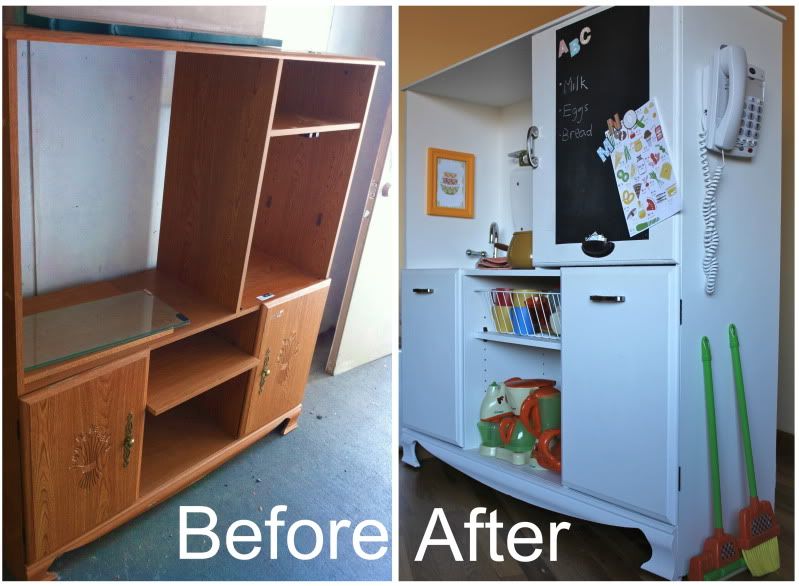 Wondering how to do it?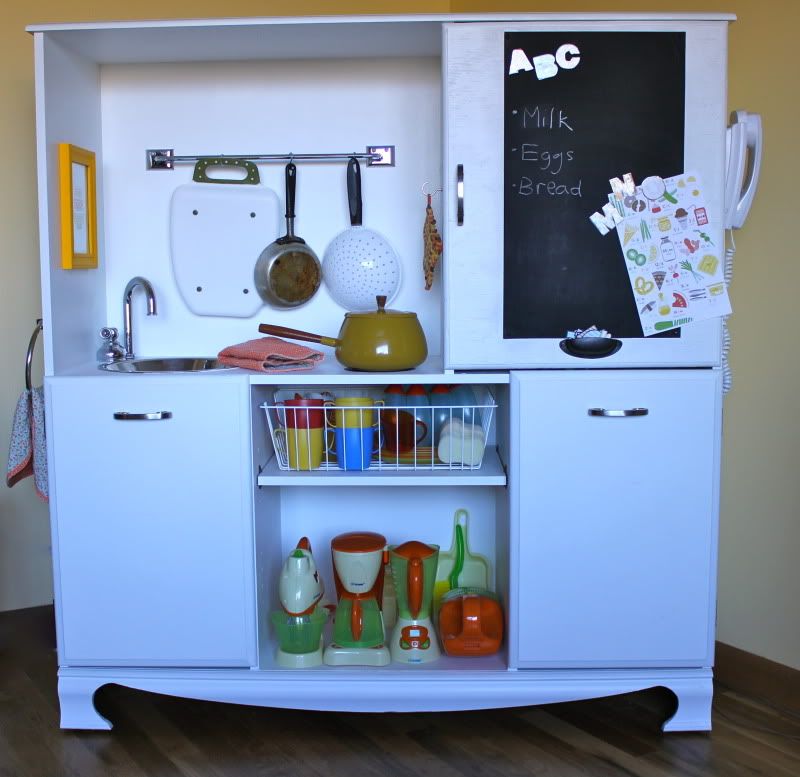 Here's how it all went down.
We grabbed the entertainment center at our local Habitat for Humanity Re-Store for $10. Rich cut about 6 inches from the top so the kids would be able to reach the top shelf. He then primered it and painted it white.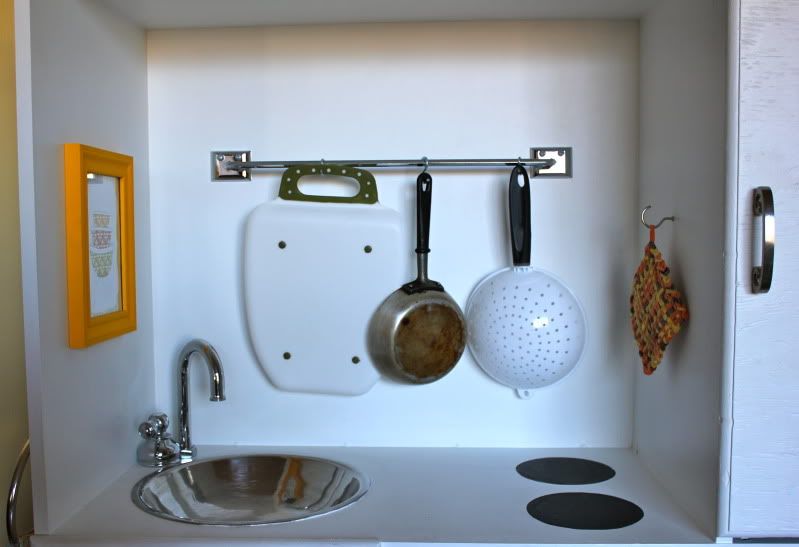 The next step was the "countertop". We used a metal bowl we had for the sink and had picked up a kitchen faucet, knob and towel hooks at the Re-Store for less than $5.
Rich glued and caulked those babies in and are very sturdy. The knob still turns so they can pretend to turn on water, too.
I then painted 2 simple black circles to mimic a stove top and super glued a cute framed picture to the side.
Rich cut and routed the edges of a scrap piece of wood to make a fridge door, and attached that with invisible hinges.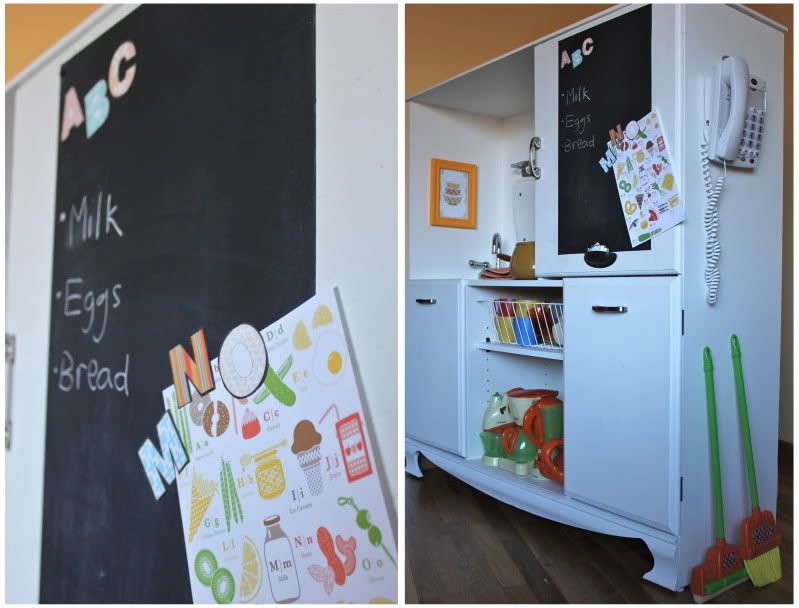 We picked up a sheet of metal, sprayed it with chalkboard spray paint, and screwed that onto the fridge door. We used sheet metal because I wanted it to also be magnetic.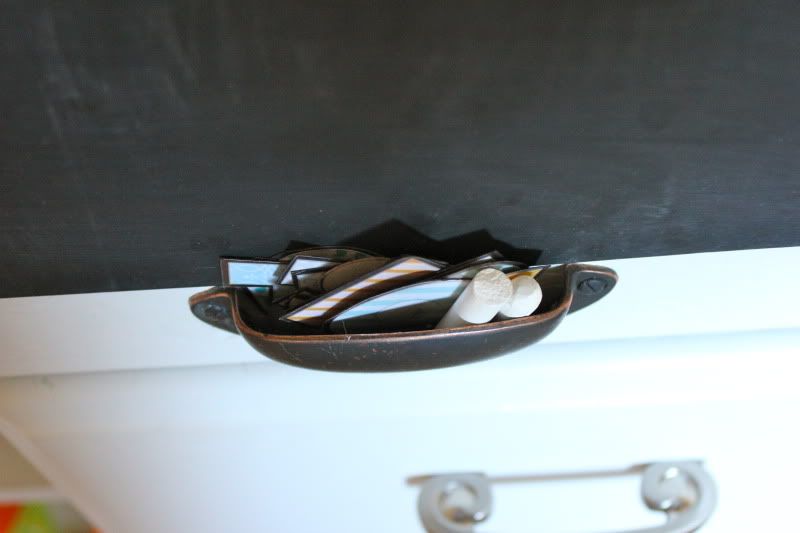 The drawer pull chalk/alphabet letter holder works perfect to keep those little parts organized.
The handles from the original entertainment center were taken off and holes filled in. We then used some handles we had and put them on top of the two lower doors so it would give a look of a dishwasher and oven.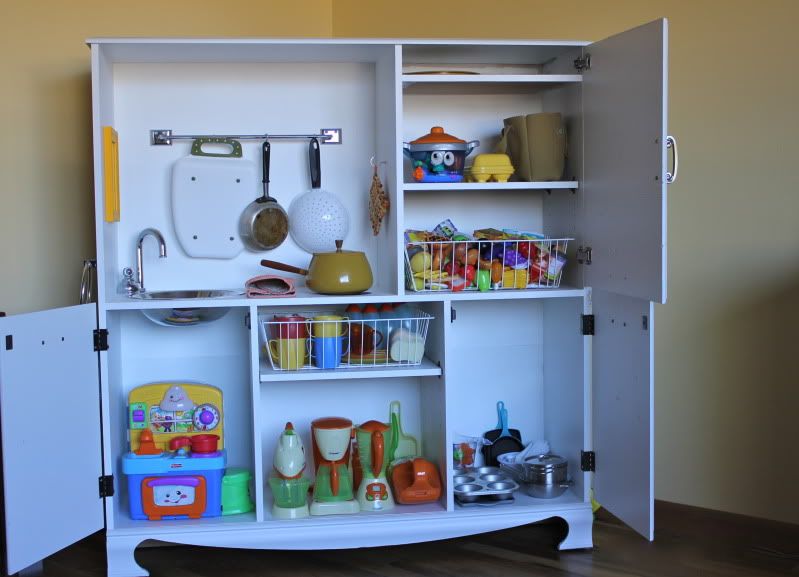 The middle section is perfect for storing the plates, cups and utensils, with the bottom shelf displaying the appliances.
Most of the accessories I thrifted, to give it a more homey feel.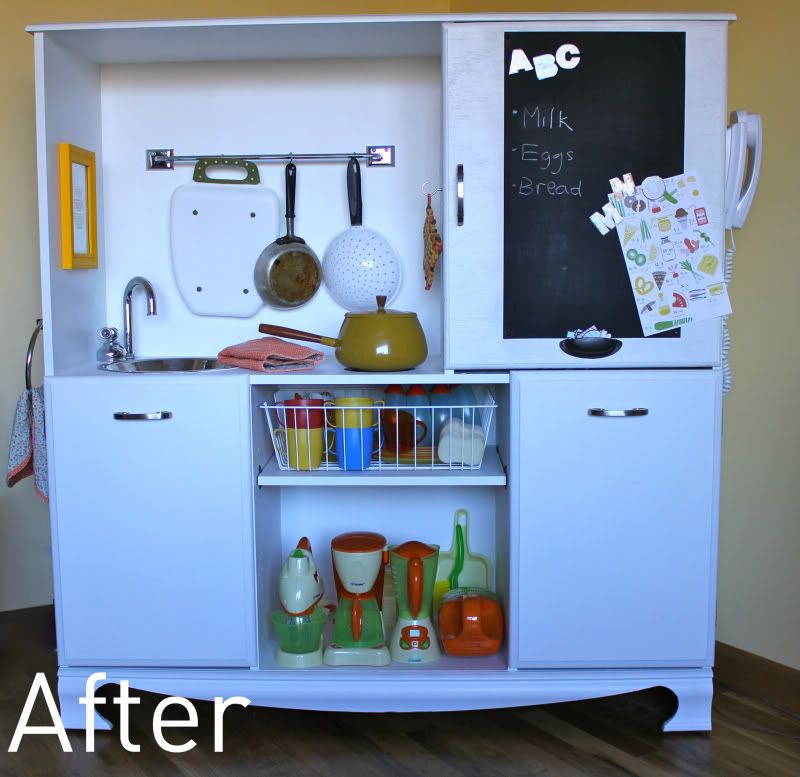 Overall, the project took a weekend to complete and came together, play food and appliances not included, for under $25!
However, if you choose to undergo this project, be aware that this is how it looks like most of the time: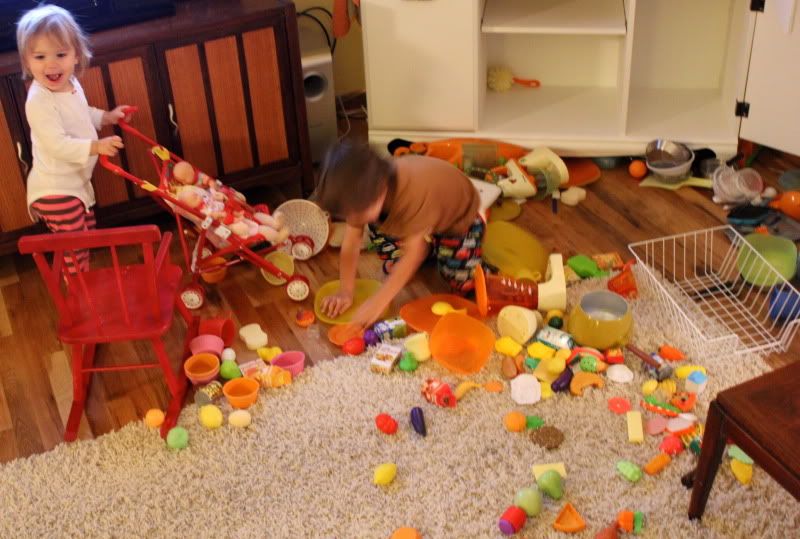 You have been warned.
:)