You know those blocks you have that you wish your kids would play more with, but end up just collecting dust? We have a few of those sets at our house but feel they are so important to have around to develop creative and imaginative play.
Sometimes all a toy needs is a new set of clothes. You know, dress them up a different way in order to get the imagination flowing.
This simple-to-set-up puzzle delivers this.
Start with some tape. We used the
Kid Made Modern for Target
tape but you could also use painters or washi tape.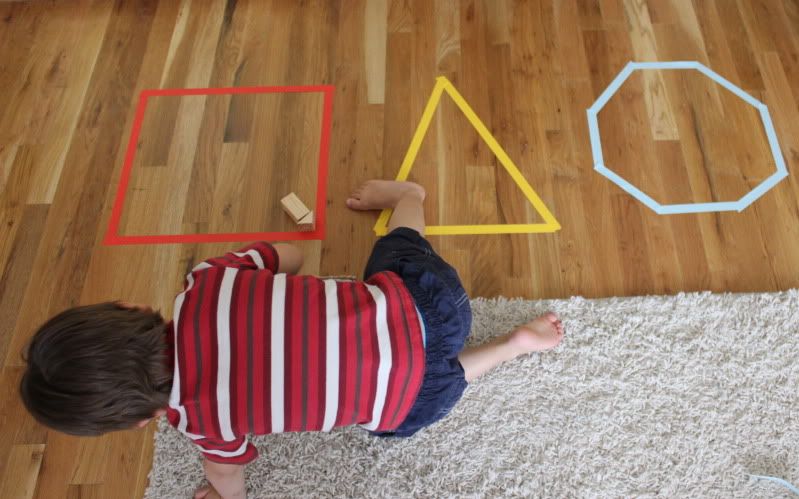 Create shapes on your floor, table or even large piece of paper, using the tape. We made a square, triangle and an octagon.
The point of the activity is to use your blocks to fill the shapes.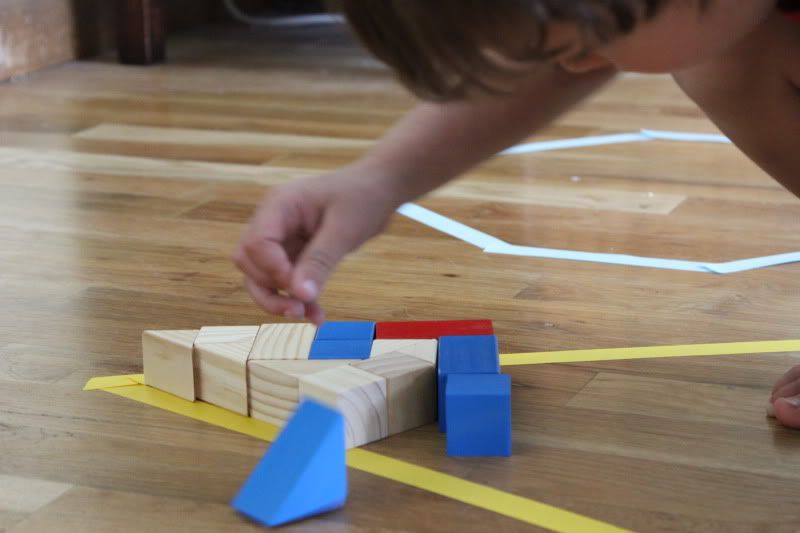 Tayden (four years old) started out being very precise, making sure there were no gaps to be seen between the blocks (no surprise).
But he soon ran out of triangle pieces to fill those gaps so it was a good lesson in allowing things to not be "perfect". He filled the rest of the shapes as best as he could using the blocks we had.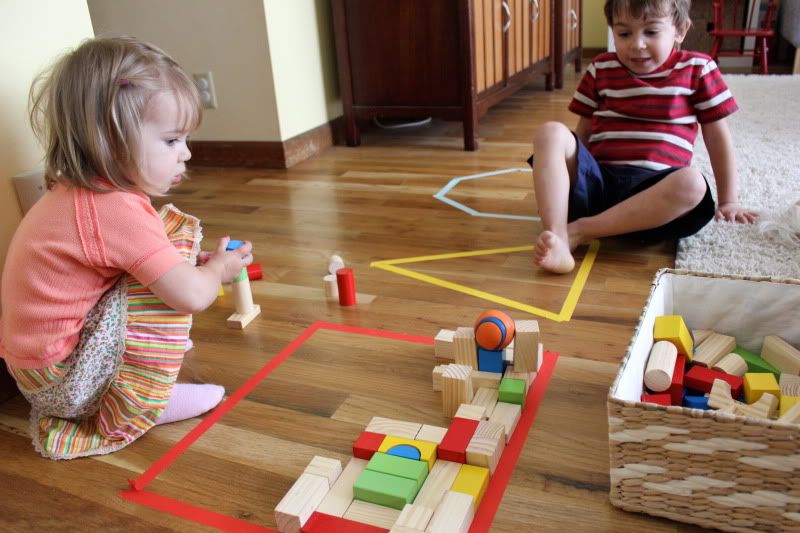 Some other toys even made it in to the shapes, as well as placing the blocks upright to add dimension. Thinking outside the blocks ;)
Sedae (two years old) wasn't much in to trying to do the puzzle but had a blast using the round ones to create towers and knocking them down.
However you use them, I bet this activity will get the gears turning in your house to use the materials and toys you have to create new ways to play!